(via Elle Espana)
After admiring the funky brass palm trees spotted in a couple of home tours I've shared on TS, I finally stumbled upon this grand chateau in Architectural Digest with a collection of brass palm lamps that sent me searching for the source of these fabulous 1950's sculptures – a search which led me to the famous design firm Maison Jansen, a Paris-based interior decoration office considered to be one of the first global firms. It's always exciting to stumble across a piece of contemporary design history such as this, and I quickly found many more examples of Jansen brass palm originals or reproductions featured in many stylish rooms while I've compiled below. You can find some Jansen originals on 1st Dibs and even Chairish, but I've noticed the brass palm motif making appearances in many new pieces from big retailers, like this catchall and even coat-rack. The closest out-of-box pieces I could find came from a surprising source, PB Teen, where I found this floor lamp and chandelier. I dig the unexpected sculptural statements the Jansen lamps make – find my favorite interiors featuring their lighting below.
SHOP THE LOOK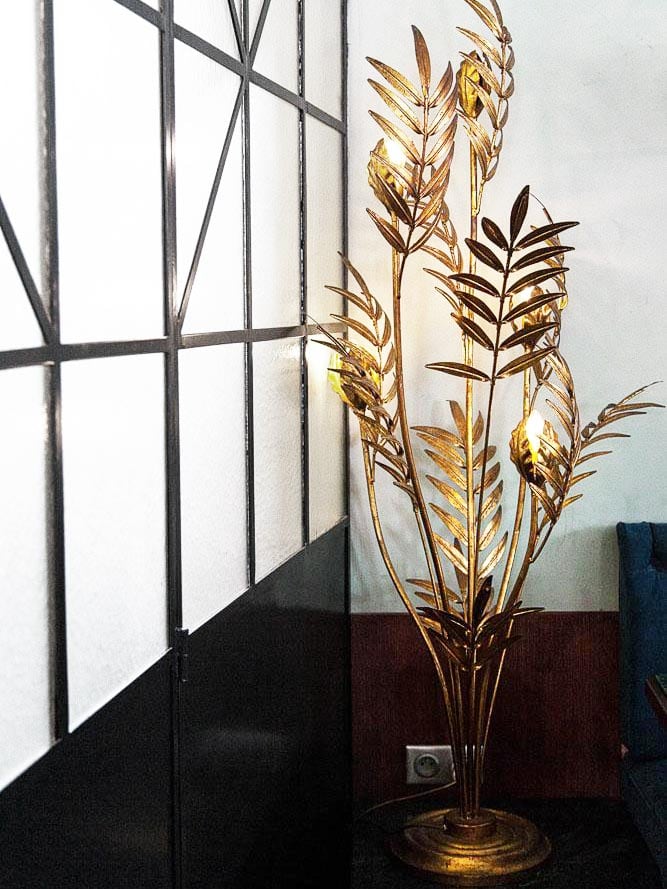 (via
The Socialite Family
)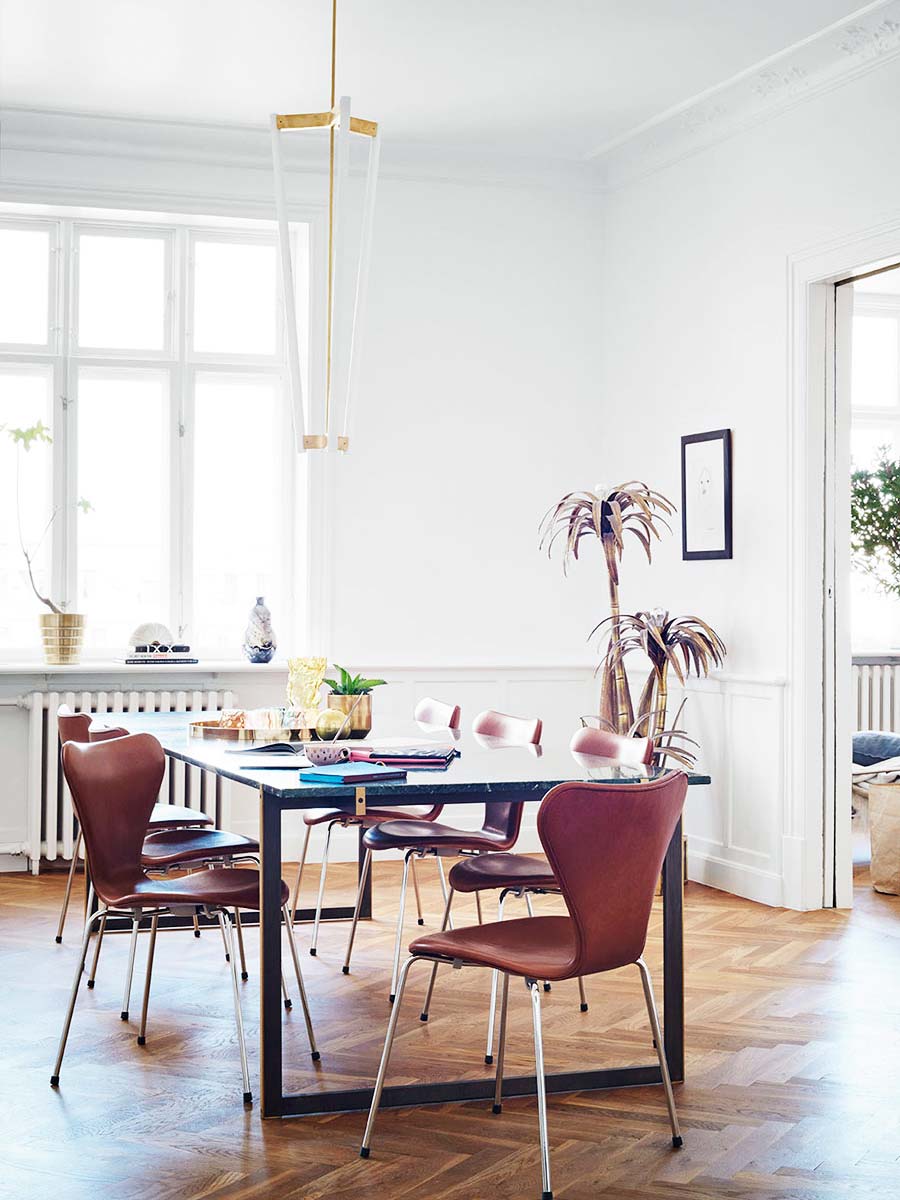 (via Thou Swell – At Home With a Danish Fashion Stylist)
(via Eveline Interieur on Instagram)
(via Modern Times)
(via Architectural Digest)
(via Thou Swell – Collected Luxury in Notting Hill)
(via Revistaad)
These eclectic lamps make quite a strong statement with their metal leaves. Could you ever live with one in your own living room?