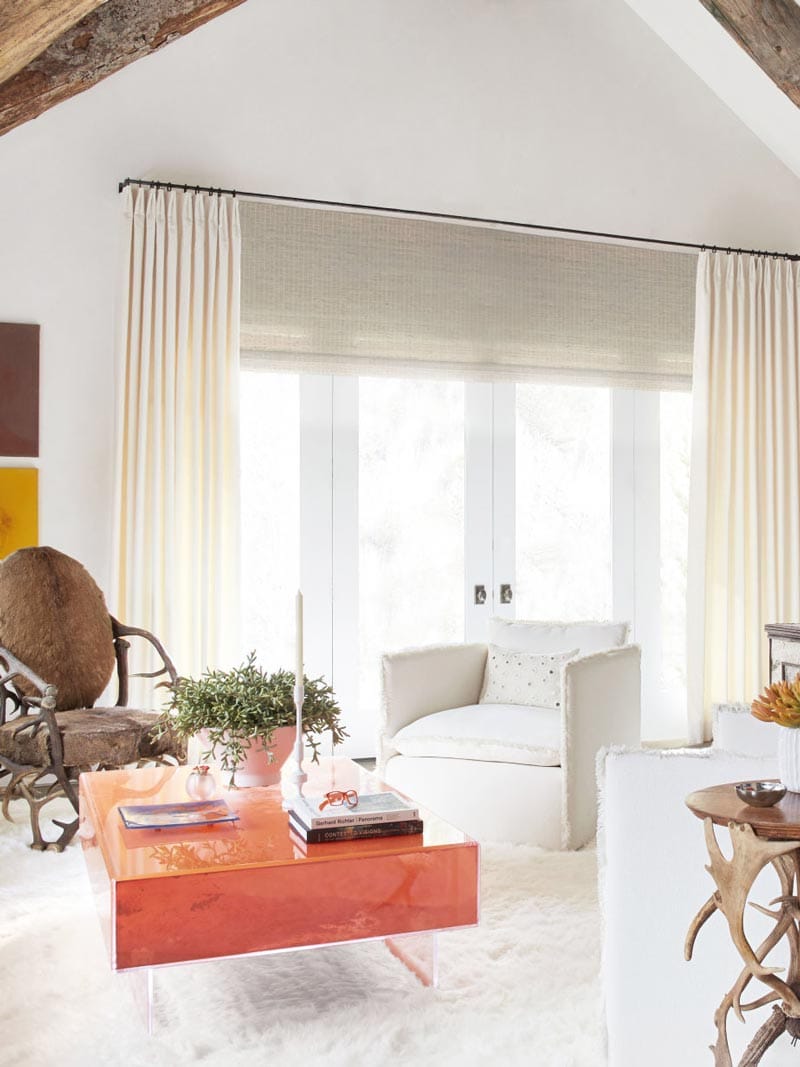 (via Veranda, photography by Max Kim-Bee)
Infusing the wild, natural elements of the Colorado mountains into a modern home can be a challenging task, but designer Richard Hallberg did just that in this second home in Aspen, and succeeded in creating a serene retreat that harmonized with its setting. The traditional twigs and antlers approach to decorating a mountain house was approached with a new perspective, using the more natural elements sparingly to preserve their strikingly sculptural qualities. In the sitting area above, the bold color blocked elements of the modern artwork and lacquered coffee table take the wood and hide armchair and antler side table in a sophisticated direction. The rest of the all-white elements, like the home's snowy white flokati rugs and pale upholstery, make this getaway quite serene.
SHOP THE LOOK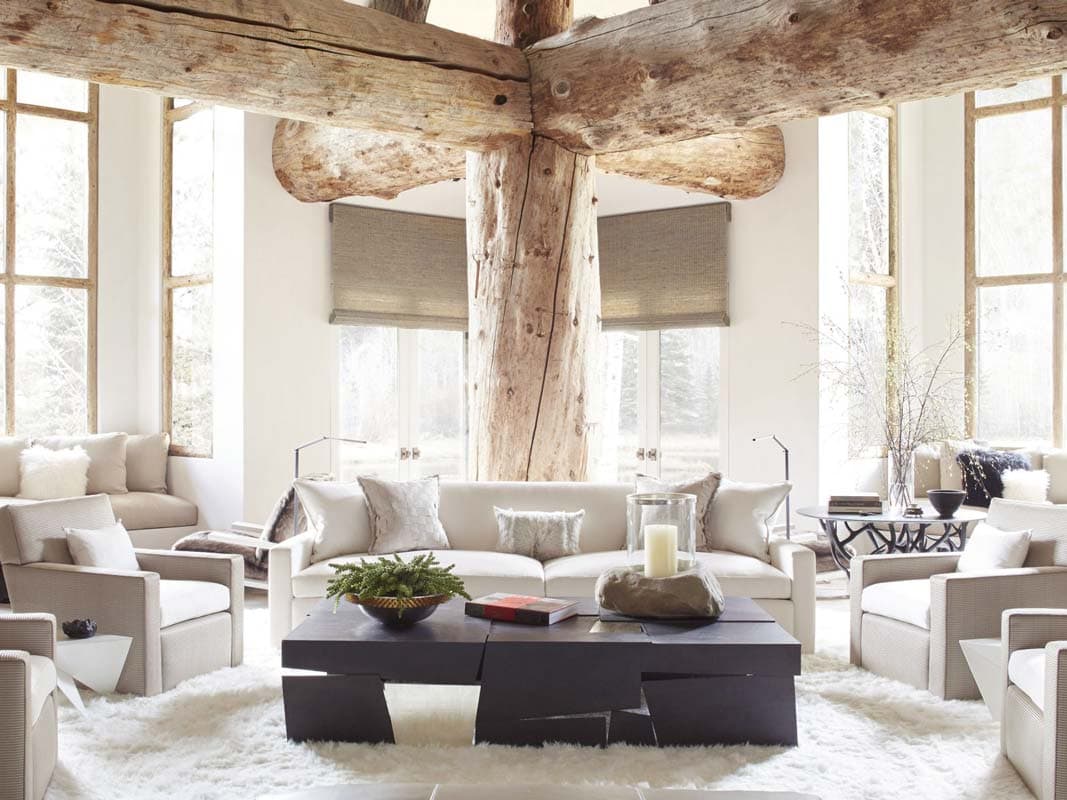 The soaring ceiling height and huge wooden beams in the living room create quite an architectural statement. It looks like the huge windows might give beautiful views of the landscape, and I would love to curl up in one of the window seats below them! Below, the kitchen is one of the sleekest spaces, with the raw wood and matte floor finish providing the only 'rustic' touches in the room.
The bedroom includes many of the homeowners' stunning contemporary artworks, including pieces by Andy Warhol (beside the bed) and Damien Hirst (above the fireplace). The photograph above the beautiful bathtub in the master bathroom is by Herb Ritts.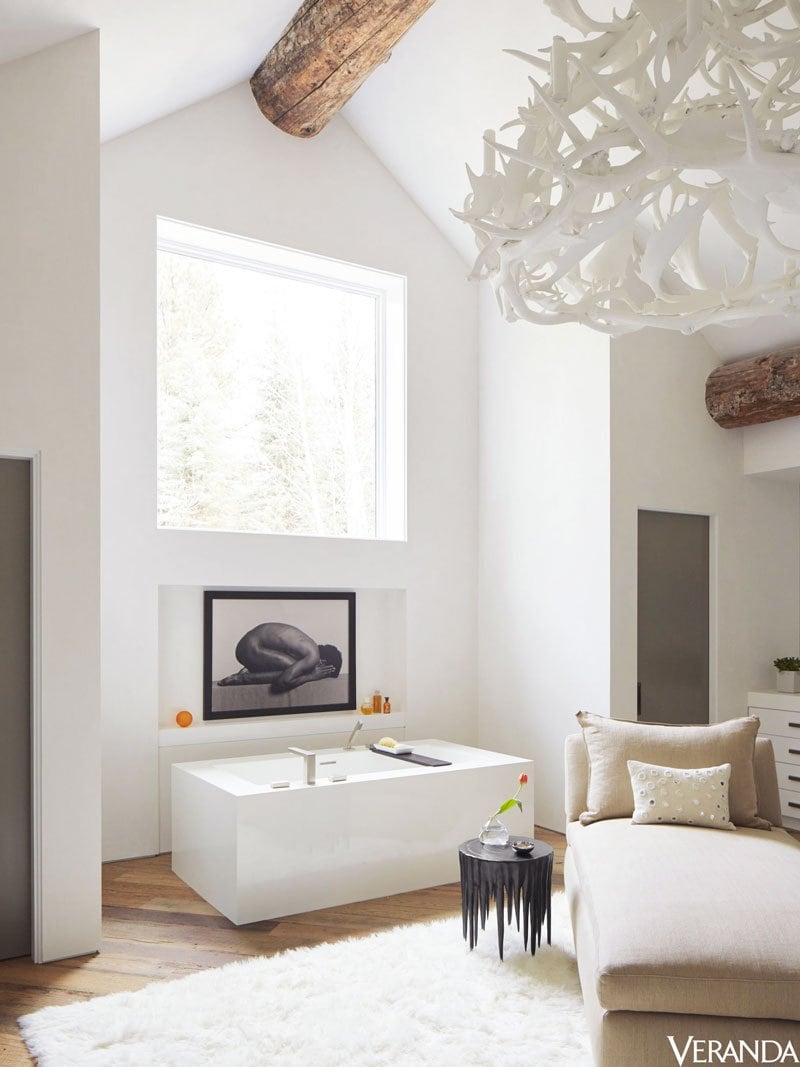 The huge antler chandelier in the bathroom was actually original to the home pre-renovation, but it received a fresh coat of white paint and now takes on a much more modern look. It's just like this chandelier CB2 debuted this winter! It's interesting to see how the designer of this home was able to keep parts of the rustic decor while completely refreshing the feeling of the home. He could've just gone completely modern, but he was up for the challenge and I love how it turned out!