(Christian Liaigre on Elle Decor)
Two weeks ago I stopped by Atlanta Decorative Arts Center (ADAC) for their annual Spring Preview, an event that features the best new collections from their top showrooms at the center. Although most products at ADAC are to-the-trade, they represent the "runway" design that has a major influence on ready-to-ship pieces from national retailers and often showcases the highest levels of detail and craftsmanship. I spotted some exciting new releases from some of my favorite showrooms, including Bradley, Janus et Cie, Jerry Pair, and Peacock Alley. Check out the preview event booklet, and see my product picks below.

BRADLEY
I actually wasn't familiar with Bradley's showroom before the event, but they're an Atlanta-based manufacturer and showroom and they've been in ADAC for over 10 years. They rebranded from Bradley-Hughes to Bradley and expanded their collections, and they have the most wonderful selection of fabric and wallpaper. They represent both established and emerging independent artists and artisans, along with producing their original furniture collections right here in Atlanta! They have also showrooms in Chicago and New York. They had several samples of Voutsa wallpaper at the event, which is such a fun, playful line. Here are some of my favorites, and you can see Voutsa's "Lips" in a bathroom below:
(CHINOISERIE MENAGERIE, Chinese Print, Lips, Snakes)

(via Christopher Stark Photography)
JANUS ET CIE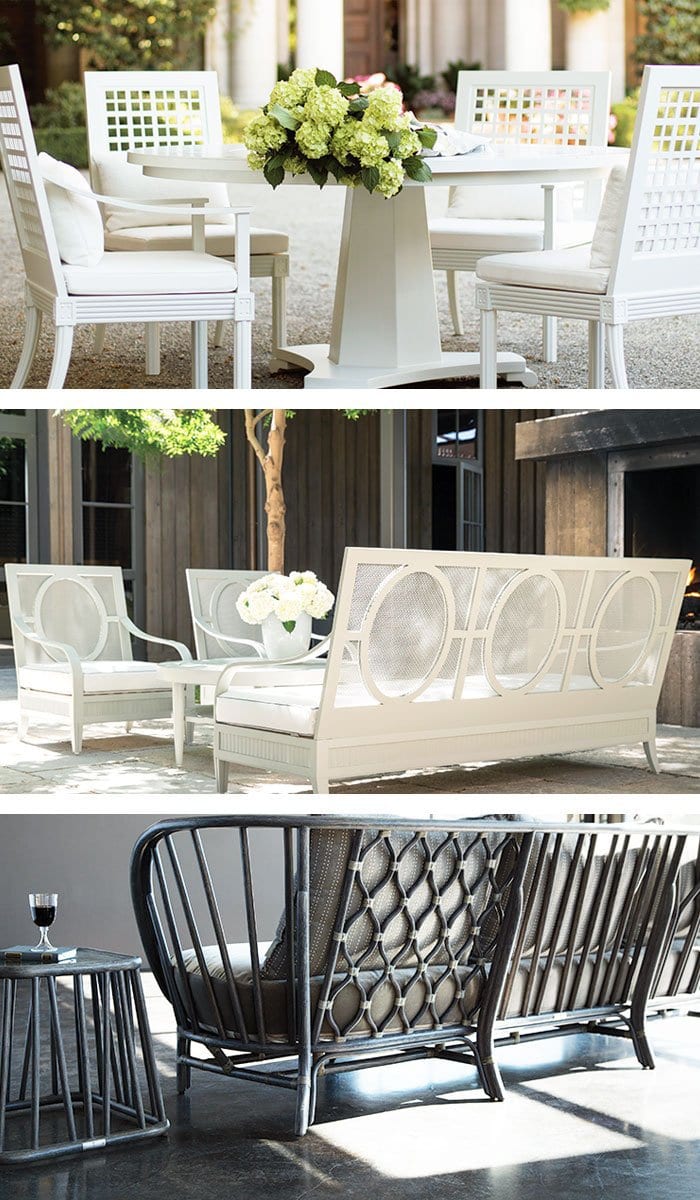 (Quadratl, Savannah, Kyoto collections)
While the Janus et Cie brand is synonymous with luxurious outdoor living, the brand is starting to expand into more furnishings that can be just as easily used indoors. I would say that if any outdoor furniture manufacturer can gracefully make this transition, it would be them. Their furniture has the details and proportions that make them so stunning when used outdoors because they look so similar to indoor pieces. The greatest feature of their collection is the durability (without compromising on style). Even their upholstery – I felt a very soft velvet at the event – is super durable (i.e. can be soaked in bleach), making it very functional in any setting. Besides resisting the elements outside, having furniture indoors that's kid and pet-friendly is so very functional!
JERRY PAIR
(via Elle Decor)
In Jerry's Pair's vignette, they showcased some of the latest pieces from Liaigre by Christian Liaigre. His modern yet traditionally inspired pieces have a sleek French attitude that the designer infuses into all of his projects. In the showroom's words, "Liaigre's designs are synonymous with timelessness and subtle luxury, believing that affluence does not lie in trivial affluence but in delicacy and rareness". I love the range of neutral upholstery and wood finishes in Liaigre's collection. The pieces showcased at the event had a beautiful lacquer finish that felt super luxurious.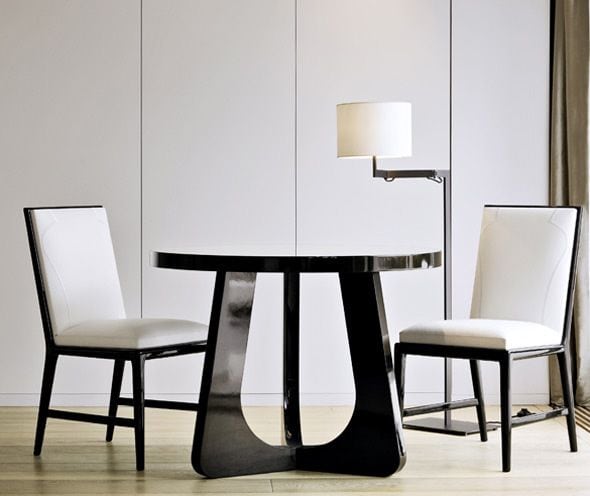 (via Jerry Pair)
PEACOCK ALLEY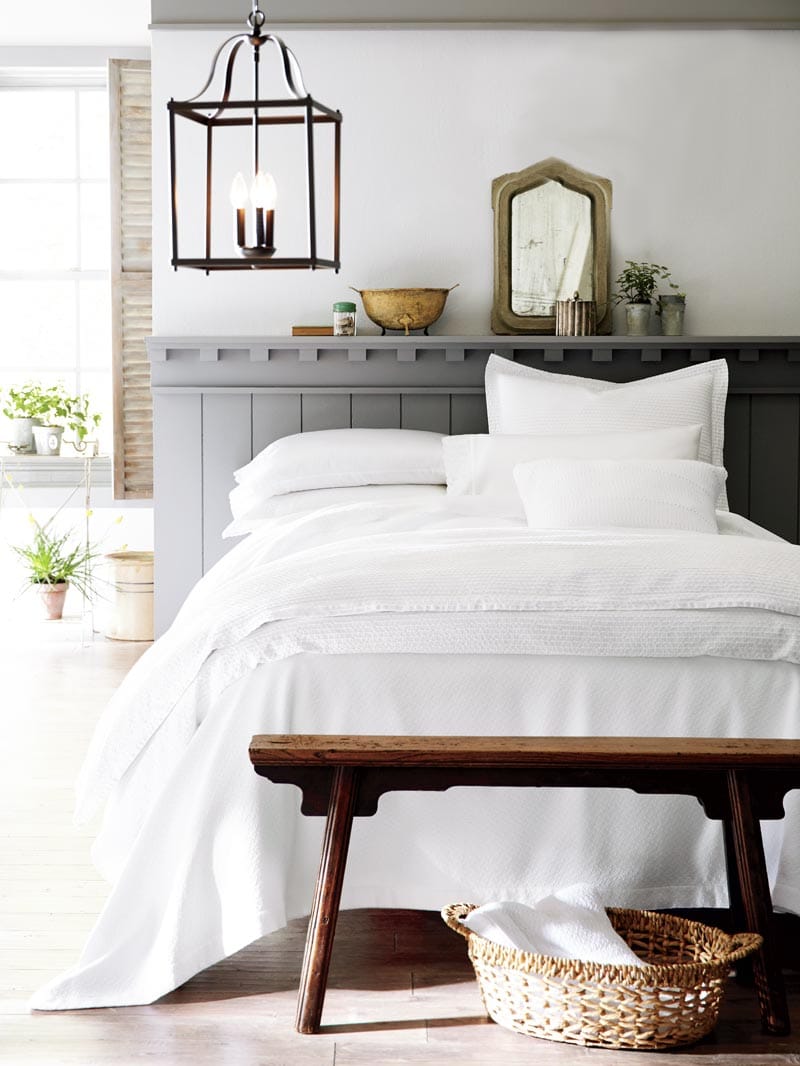 Peacock Alley debuts their new Modern Heirloom collection this spring, full of simple bedding with "dressmaker details" in their signature white. While the bedding is minimal, it has the beautiful details you might expect from an heirloom like eyelet, lace, pins, and tucks. They will also be adding a bit more color into their product selection this year, specifically in pastel shades that will be beautiful with their all-neutral palette! I always love Peacock Alley's catalogs for the beautiful styling and photography, so I pulled a few of my favorite images from the spring catalog (see it in full here).
It's always fun to see the latest offerings from the design center. If you live near Atlanta, you should take a trip to ADAC when you get a chance – it's open to everyone!