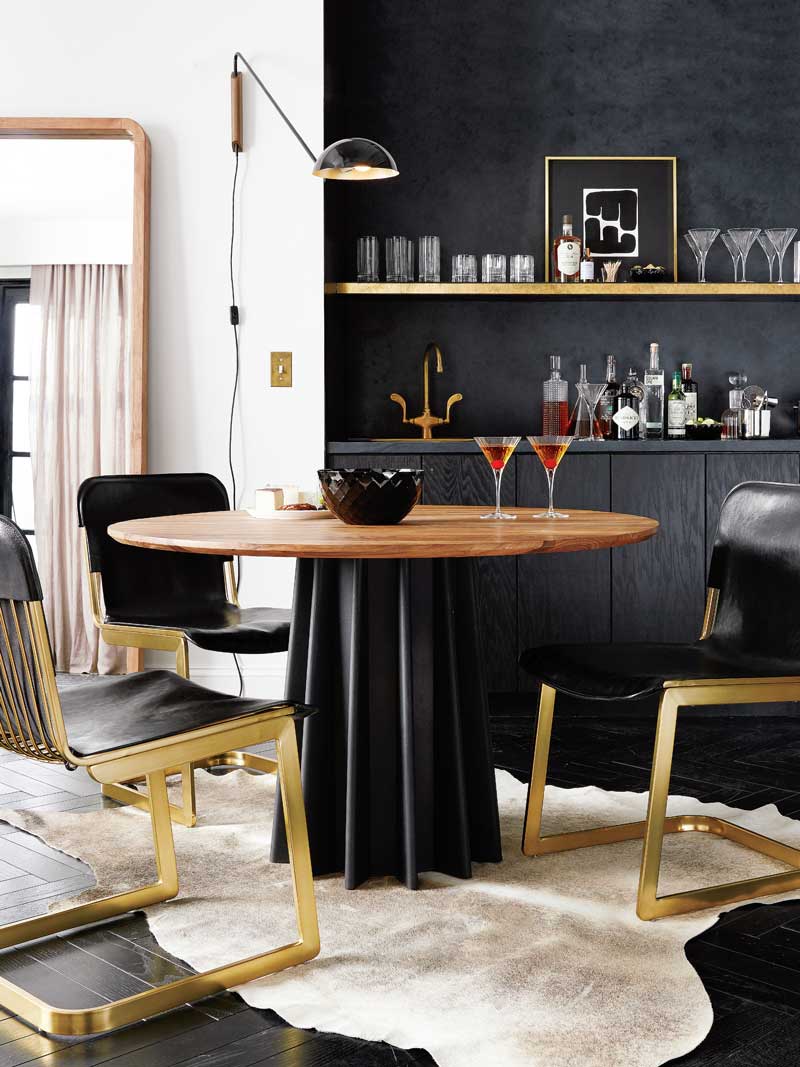 (Shoreditch Dining Table)
I've been poring over CB2's January catalog and their new collection is full of stunning new pieces with a high design look that's particularly impressive for their price point. There's a strong sense of simplicity in the furniture, which translates to a bold confidence that seems to be taking the brand in a strong direction for the start of 2017. Like west elm, I'm seeing an emphasis on luxe materials, but CB2 adds a unique spin with pieces like this burl dining table (under $1,000)! I also see a lot of detailed, sculptural pieces in the collection – see the Scissor console and Mosaico "statement" chair. Their pieces are showcased in interiors of traditional, modern, and eclectic global architecture for the catalog, and I think it gives a great sense of the range and versatility of the furniture when it comes to mixing styles in different settings. While the burl table was an instant favorite, the perforated brass tables and this heftier interpretation of the classic Ceusca chair also caught my attention. See more of the collection and catalog below.
SHOP THE LOOK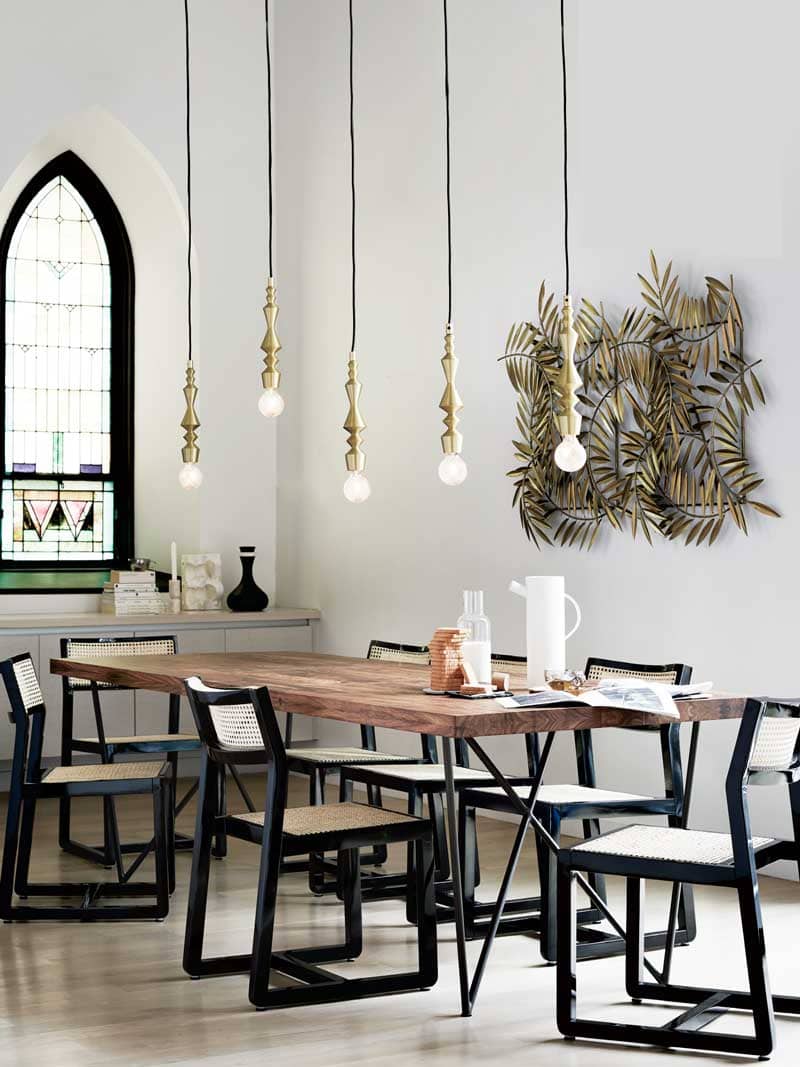 (Makan Dining Chair)
(Perforated Marble Desk)
(Antonio Acrylic Chair)
(Rouka Velvet Chair)
PREVIEW THE COLLECTION
See anything that you love?