(via Elle Decor, photography by William Waldron)
In upstate New York, artist Martin Von Haselburg dreamed up a quite conceptual modern pool house that defies expectations. While the simple, Gothic church architecture might suggest a historic building conversion into a quaint pool house, the interior reveals a modern Moroccan-style retreat with a bohemian spirit. The cavernous space reaches 25 feet in height at the tip of the vaulted ceiling, and the space is kept very simple with all of the kitchen appliances hidden behind cabinetry, which draws the eye to the two living areas in the room – the dining table and sprawling banquette tucked in a large nook at the back of the space. This seating area is defined by a blue wallpaper from wall to ceiling and a riot of colorful pillows along the U-shaped bench. While this pool house is sparse, the architectural details and unique treatments for the living spaces gives both a highly creative and fun personality to the design.
SHOP THE LOOK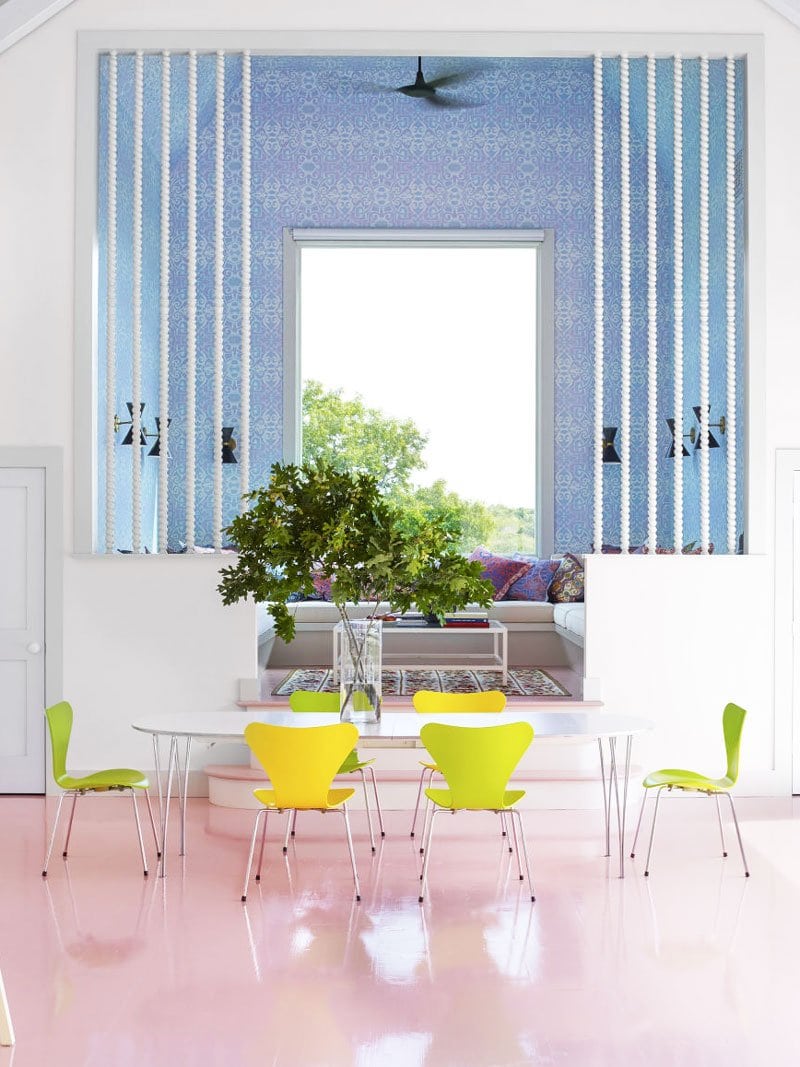 The colors in this space were very intentionally chosen, the most prominent being the pale-pink lacquered floor that really set the stage for the whole project. The transition from long Gothic windows to the pink floor is unexpected – but in the most joyful way. The mix of modern and Moroccan in the space really liberates the architecture from its historical connotation and lets it live in a more conceptual state.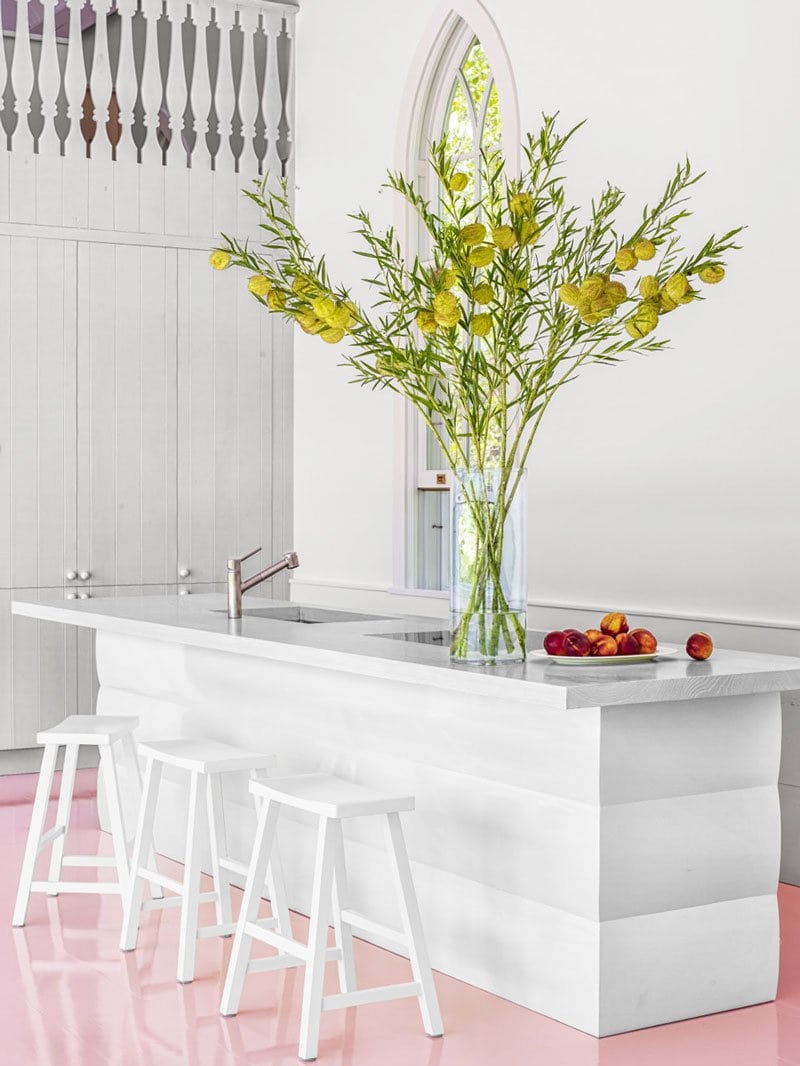 The stairs reveal a deeper shade of pink and a clever way to brighten this twisting staircase. I love the freedom in which color and styles were mixed in this project – they took risks with the design which I really think paid off! I would love to relax in this pool house all summer – what about you?