(via Domino)
When designer Bennett Leifer took on a model loft in One Hundred Barclay in New York City with Domino, he took a punchy approach to the color scheme with a bold direction that would appeal to the building's "design-forward buyers." The three-bedroom apartment has water views and luxe finishes, which Leifer brought to life with a sophisticated look that masterfully paired unusual colors and disparate patterns. The living room was his greatest challenge, with challenging angles that made it hard to place a traditional seating arrangement. He used a curved sofa to soften the irregular shape and contrast the more traditional jewel-toned nook above. See the rest of this fabulous loft below!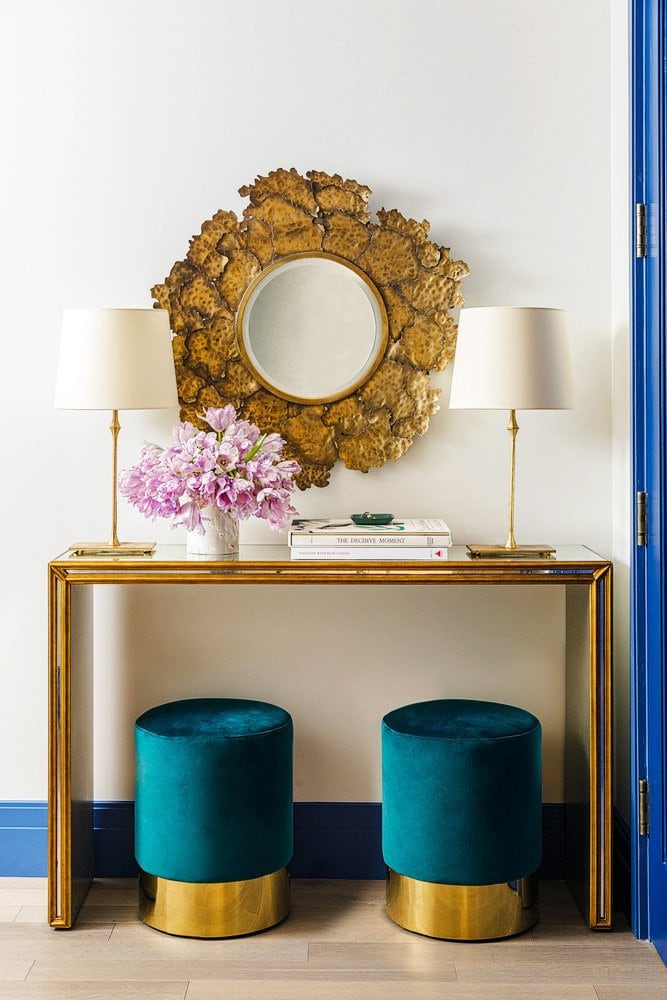 (Wire Frame Dining Chair)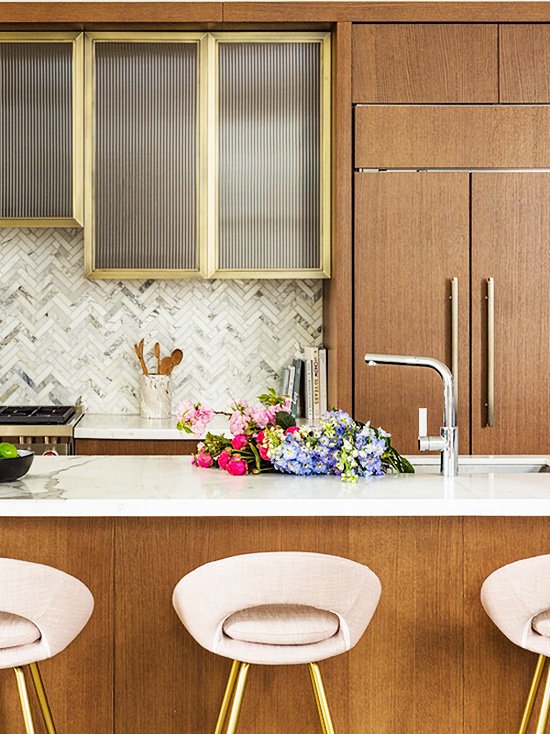 (Orb Counter Stool)
(Darlana Sconce and Platner Table)
It's no secret I'm a fan of blue and green, so the velvet stripe on this headboard has me swooning!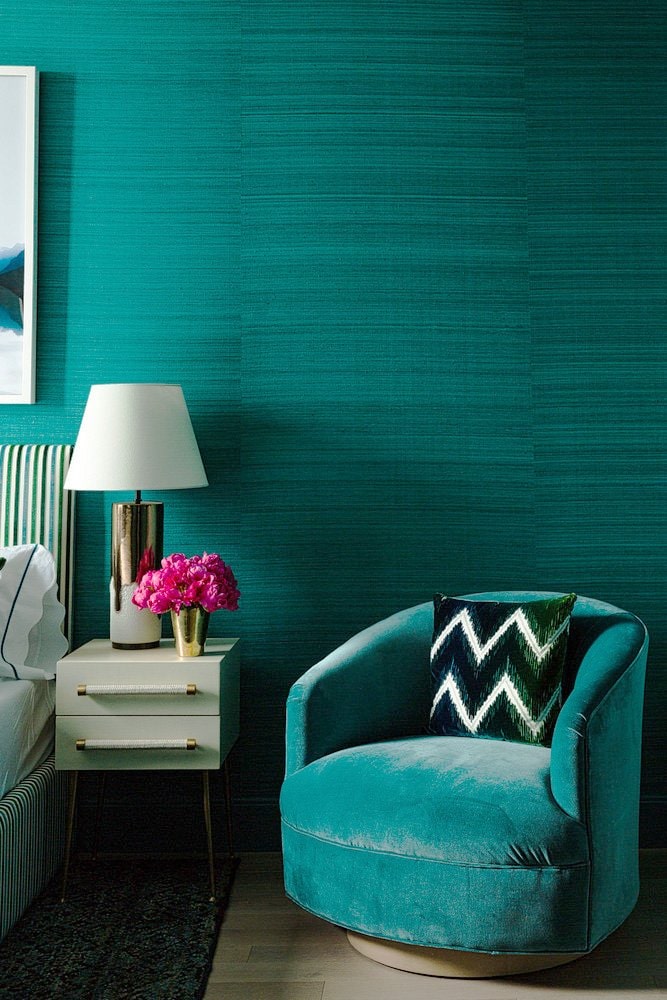 (Shaded Silk Wallpaper)
(Larabee Double-Arm Sconce)
(Pendulum Gold Mirror)
How do you like Leifer's saturated approach?