This post has been sponsored by Balloon Time, but all text, images, and opinions are all my own. Thank you for supporting the brands that keep Thou Swell running!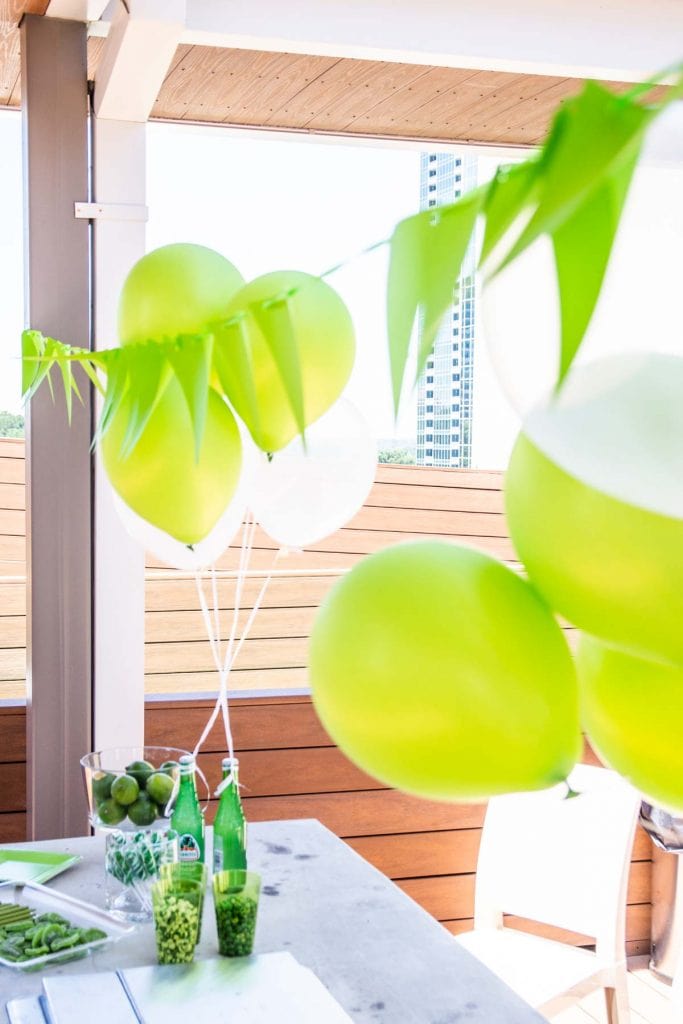 With my 21st birthday at the beginning of this month (it was July 3rd!), a couple of my friends and I started off the celebrations with a bubbly rooftop soirée inspired by the ultimate party decor: balloons. I can't tell you how vital balloons are to a celebration – not only do they provide color and levity, they create the perfect backdrop for beautiful photos while bringing play and movement to a party. It was easy to set up our little summer party with a Balloon Time Standard Helium Tank to quickly fill up the balloons at home, instead of filling them at the store and stuffing them all in the car! I used the green and white balloons to inspire a "bubbly" theme with fun snacks and bubbles. Click below to see where you can buy your own Balloon Time Helium Tank!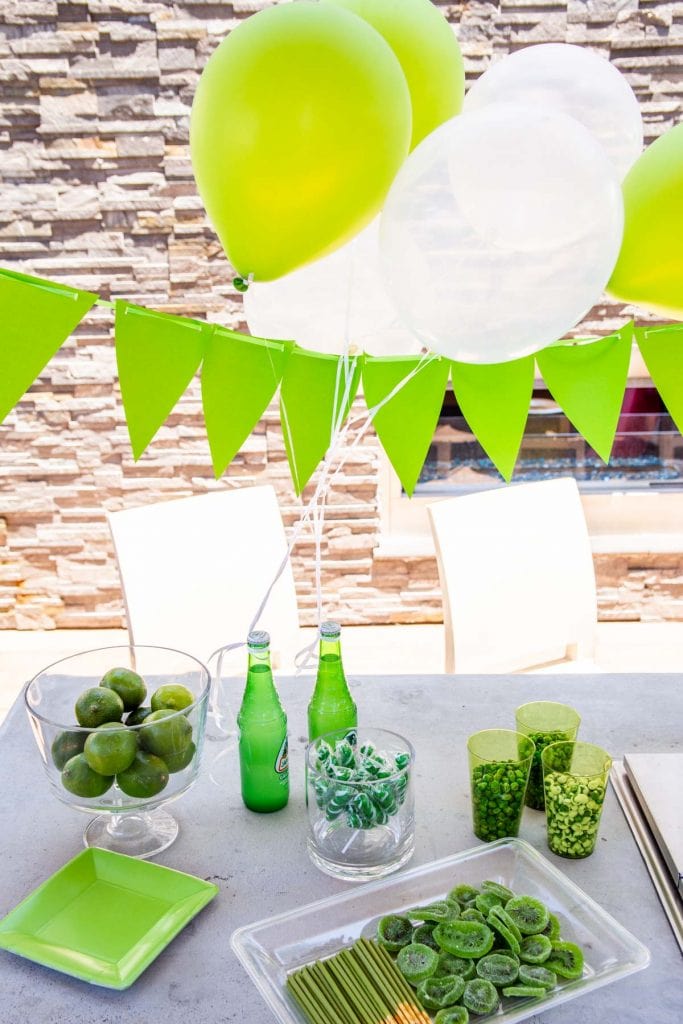 The balloons danced in the wind while we blew bubbles and snacked on lots of round snacks in green and white to match the balloons. It was the perfect setting to celebrate friends, summer, and my 21st birthday!
I used green and white balloons to set the party's color palette and found lots of color-coordinated food and decor to fit the theme. Between the glass buildings surrounding my friend's apartment rooftop, we decked out the little patio with balloons tied to green soda bottles, hung a banner, and I served up trays of sweet treats.
The breeze provided a nice break from the heat, and we enjoyed the view with our mochi, candied kiwis, pocky, and bubbles with a toast to another great summer!