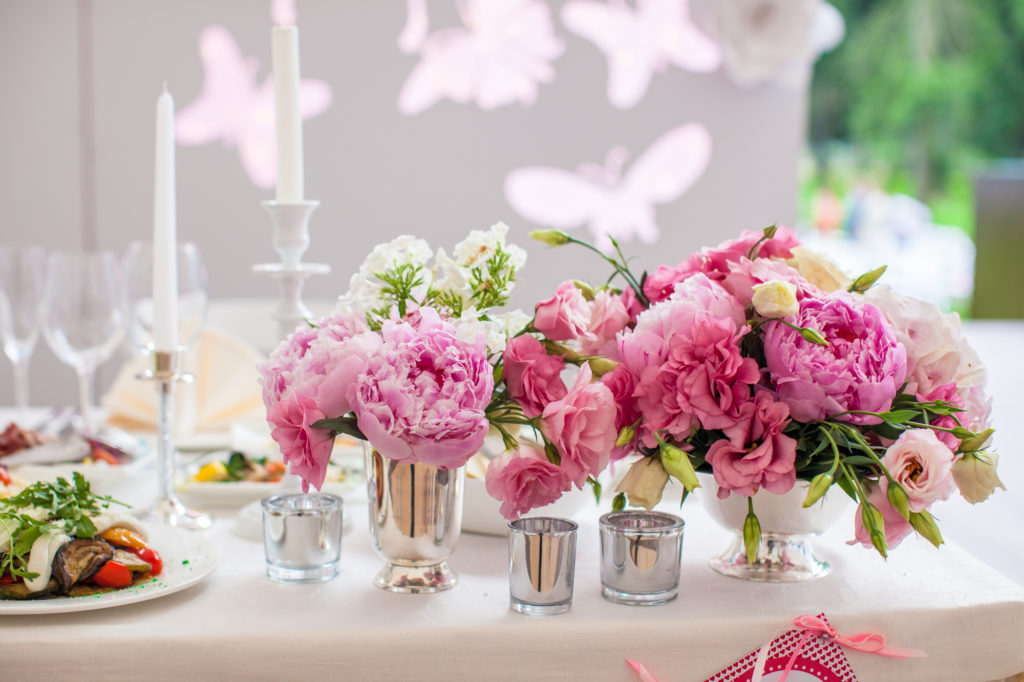 Are you an engaged couple interested in a home wedding? Perhaps you're the friend or family member of a couple that's asked to use your residence as a venue. Whatever the case is, a house is one of the most intimate places to host a ceremony and reception. It's personal and private and gives off a cozy and welcoming vibe. Of course, having a home wedding does require a lot of planning and preparation. 
Cleaning Your Home
Having a wedding surrounded by clutter in unclean spaces is the last thing you want. Before you get into the details of decor and layout, you need to clean your place thoroughly to prepare for guests. Start in the rooms or areas where the wedding will be held, and guests will frequent most often like the living room, dining room, kitchen, bathroom, and backyard. Eliminate clutter and get rid of anything that will take away from the setup and decor. You can always place things in your basement, attic, or garage to provide more space.  If you're in Miami, visit this website to get help cleaning your home.
Designate Areas For Different Functions
Obviously, you don't want people running throughout your entire living space during the wedding so, it's best to designate areas in advance. For instance, you might hold the ceremony in the living room and have the reception in the dining room or backyard. You'll also need to consider areas for the bridal party to get prepared for the day, which is often a guest room, home office, or master bedroom. 
Ensure that it's stocked with basic essentials they may need like mirrors, tissue, and toiletries. You may also need to consider security, like somewhere to put smartphones, money, or jewelry like women and mens wedding bands. Any parts of your residence that you don't want people gaining access to should be locked and secured, so people know not to enter. 
Measure Before Renting or Ordering Decor
It's not uncommon to rent decorations, tables, chairs, dance floors, DJ booths, wedding arches, and other decor and equipment for a home wedding. Before deciding which and how many of these things you will need, ensure that you've taken some measurements. 
The last thing you want is to rent something and find out days before the wedding that it won't fit through your front door. Measure doorways and floor space to get an idea of sizes and capacity. You should also be present and available when things get dropped off to ensure they are put in the right place. 
Hire Help Or Get Volunteers
No matter how hard you try, hosting a home wedding alone is nearly impossible. There are so many different things to do, and you can't be more than one place at a time. So, do yourself a favor and hire help or get volunteers for the special day. 
You'll need ushers, wait staff, and bartenders, at the least. You may also want to recruit a few people to assist with setup and cleanup. Be sure to conduct interviews or ask for volunteers in advance and ask them to show up early so you can give them a tour and a list of tasks to complete. 
Secure The Pets
While some couples prefer to include their pets in their wedding, others prefer to keep them out of the picture. Perhaps you have guests that are afraid of or allergic to pets. If that's the case, you'll need to find a way to keep them secure on the day of the wedding. If the wedding is indoors, you can secure them in your yard. Otherwise, putting them in a secluded room like the basement or attic may suffice. Just be sure to give them plenty of food and water to last the entire day. 
Home weddings are making a huge comeback. They're intimate, affordable, and often a lot easier to manage than weddings held at other venues. If this is the route you've chosen to take, keep in mind that there's still a lot required to get your home ready for the big day. Take the stress out of planning a wedding at home by using the advice provided above.