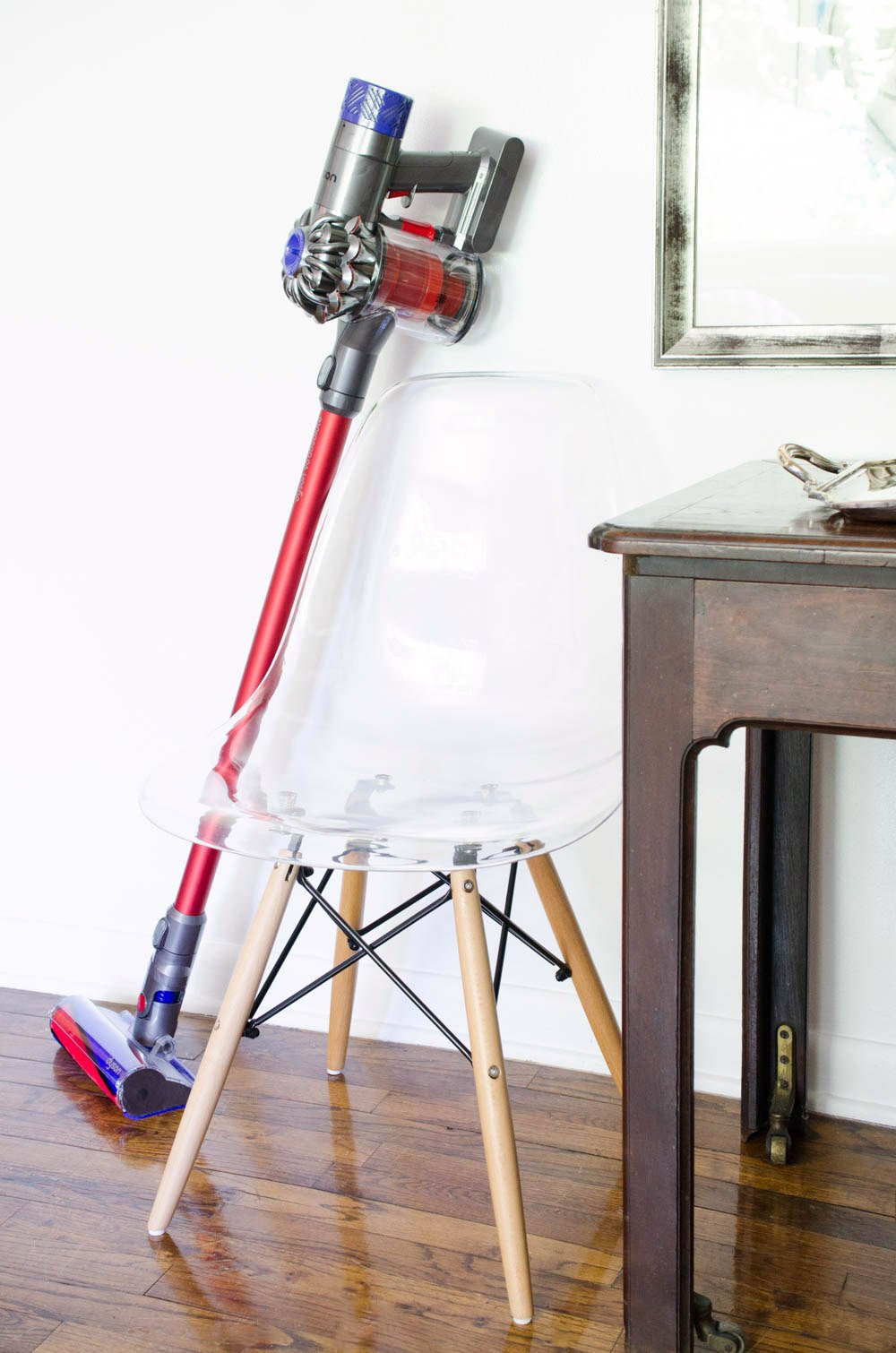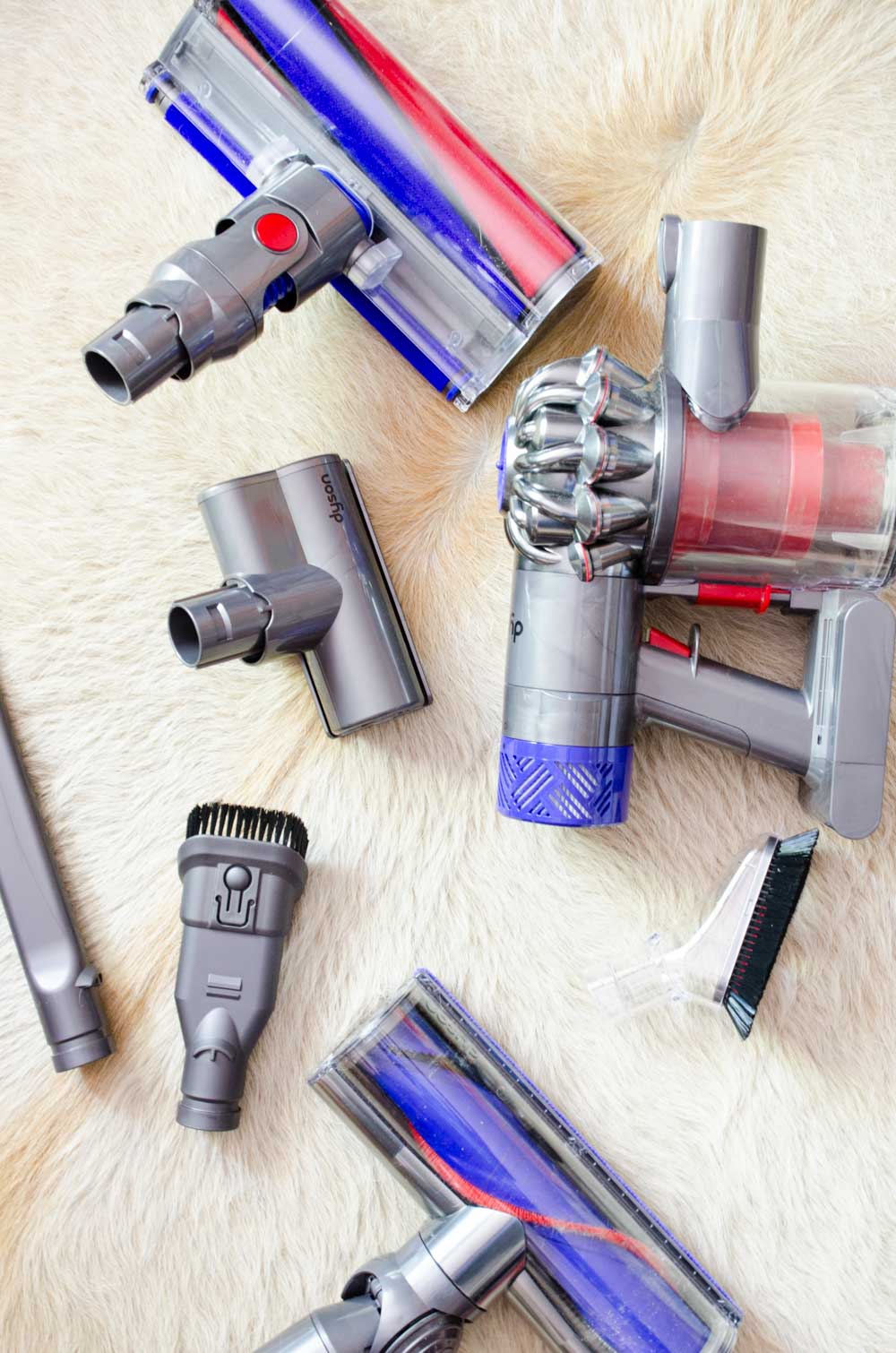 (Photography by Kevin O'Gara)
This post is sponsored by Dyson, but all text, images, and opinions are all my own. Thank you for supporting the brands that keep Thou Swell running!
Sometimes it feels like you don't see just how dirty your house is until someone else is in it, which is why cleaning your home is one of the biggest tasks when preparing for guests. Making sure every surface is sparkling may seem like a daunting task, but I'm going to try to break it down today with the Dyson V6 Absolute cord-free vacuum. I'd never experienced the magic of Dyson vacuum cleaners until trying this one, but I was always curious why they looked so fancy and are a bit pricier. Here's why: When it comes to innovative cleaning, Dyson is killing the game. All the things I hate about vacuuming – unraveling the cord, trying to clean under furniture, switching from the cleaner to the hose – are all expertly designed into their machines. Their V6 model is tiny (perfect for small homes), rechargeable (no long cord), and so easy to move around a room with its roller-ball technology. But enough with the technical stuff – let's get cleaning!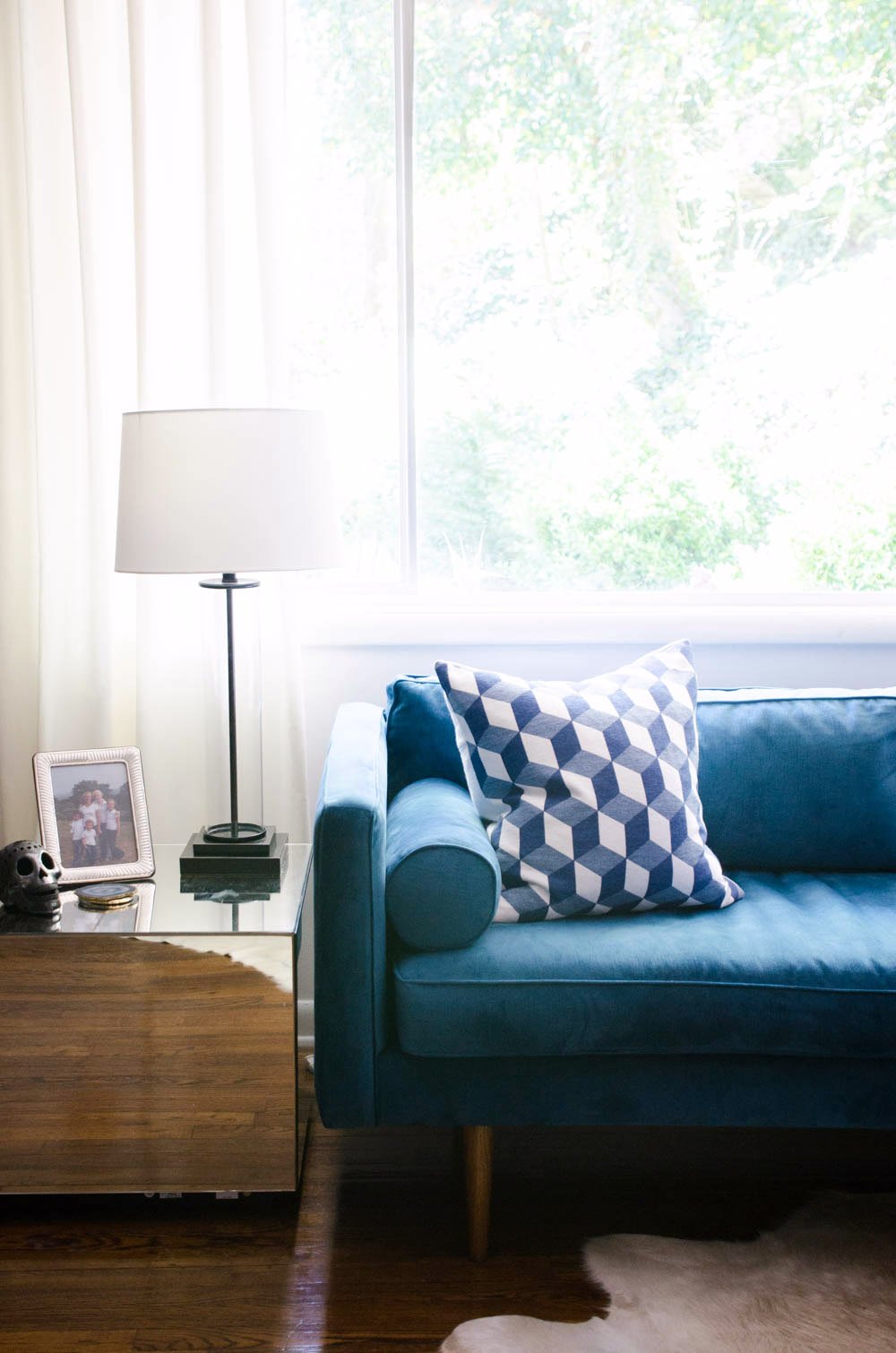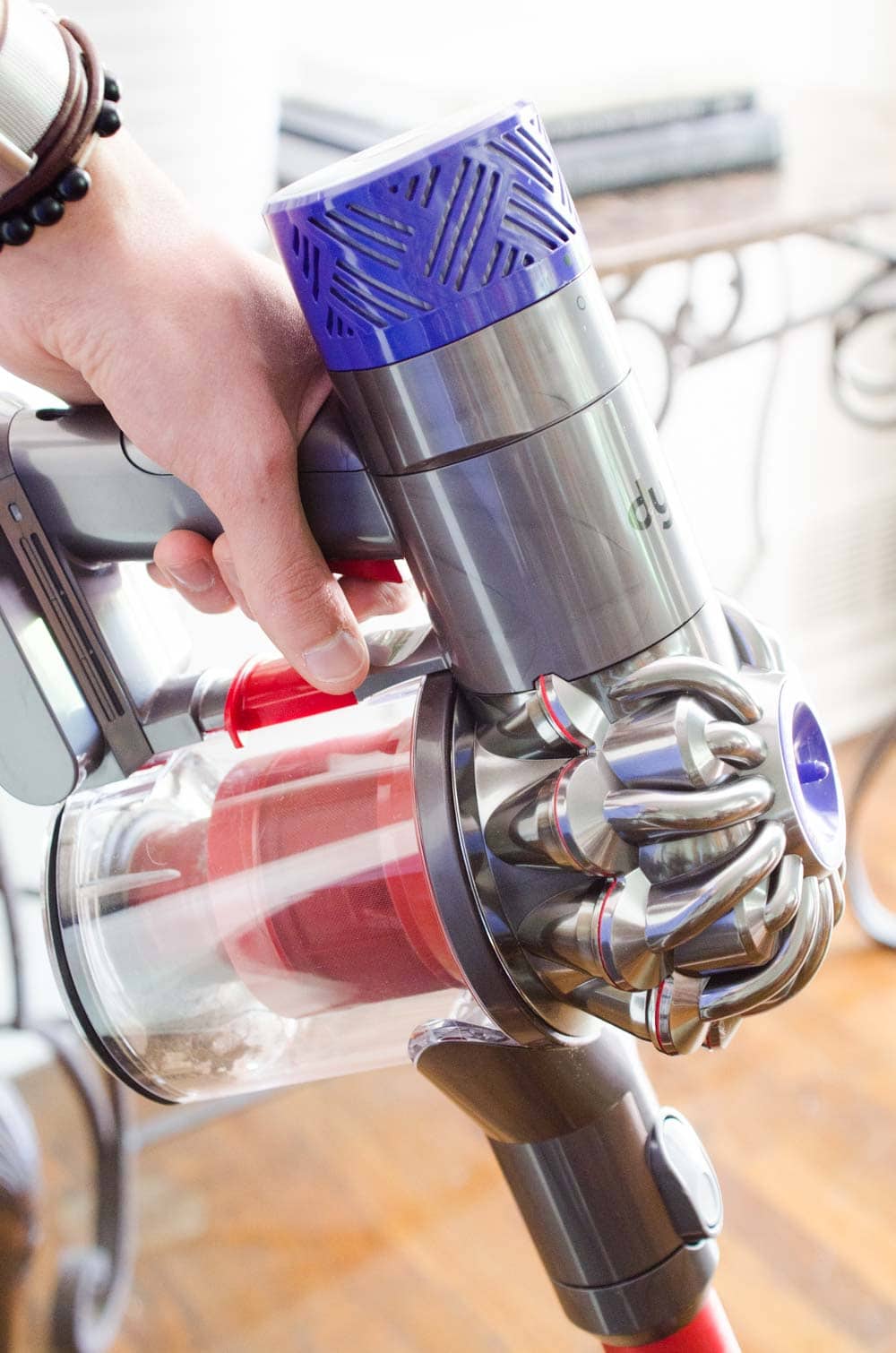 VACUUMING THE FLOORS
Basically, there are three levels to think about when using a vacuum cleaner: the tabletops, seating, and floors (from top to bottom). I used the hardwood-floor extension to clean the floor, which is super soft so it picks up dust and prevents any damage to the floor finish. I also used it on our cowhide rug in the living room to minimize damage to the natural hair. For a regular rug, one of the vacuum heads has a line of bristles to pick up ground-in dirt.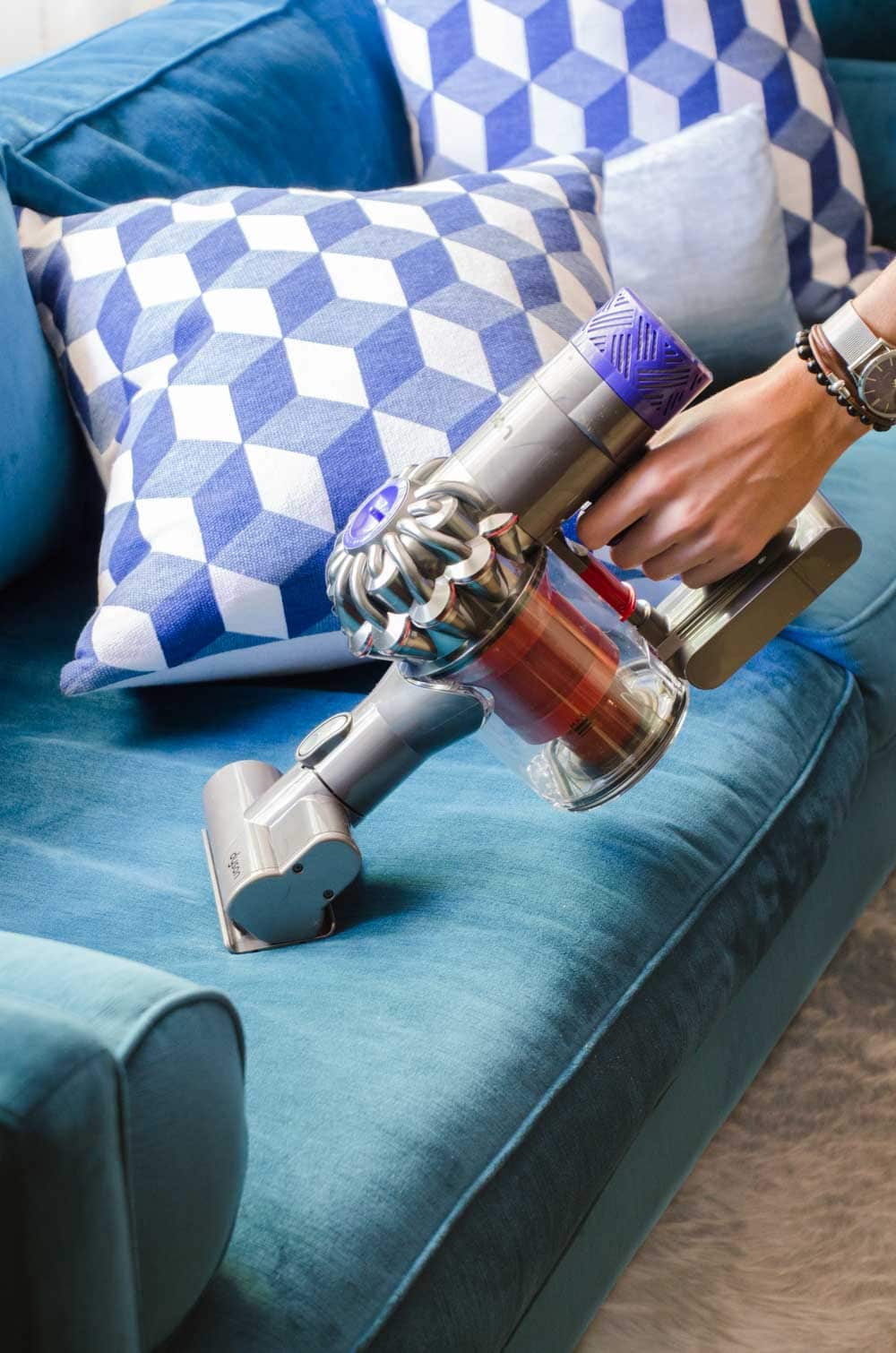 VACUUMING UPHOLSTERY
This part is great for pet owners – vacuuming the upholstery! Getting pet hair off of your furniture is definitely a must when it comes to entertaining in your living room. The upholstery head is perfect for just that, and also comes in handy post-entertaining to pick up the crumbs left behind from crackers and other crumbly appetizer snacks. This vacuum head is also perfect for quickly cleaning out the car, from dashboard to floor mats!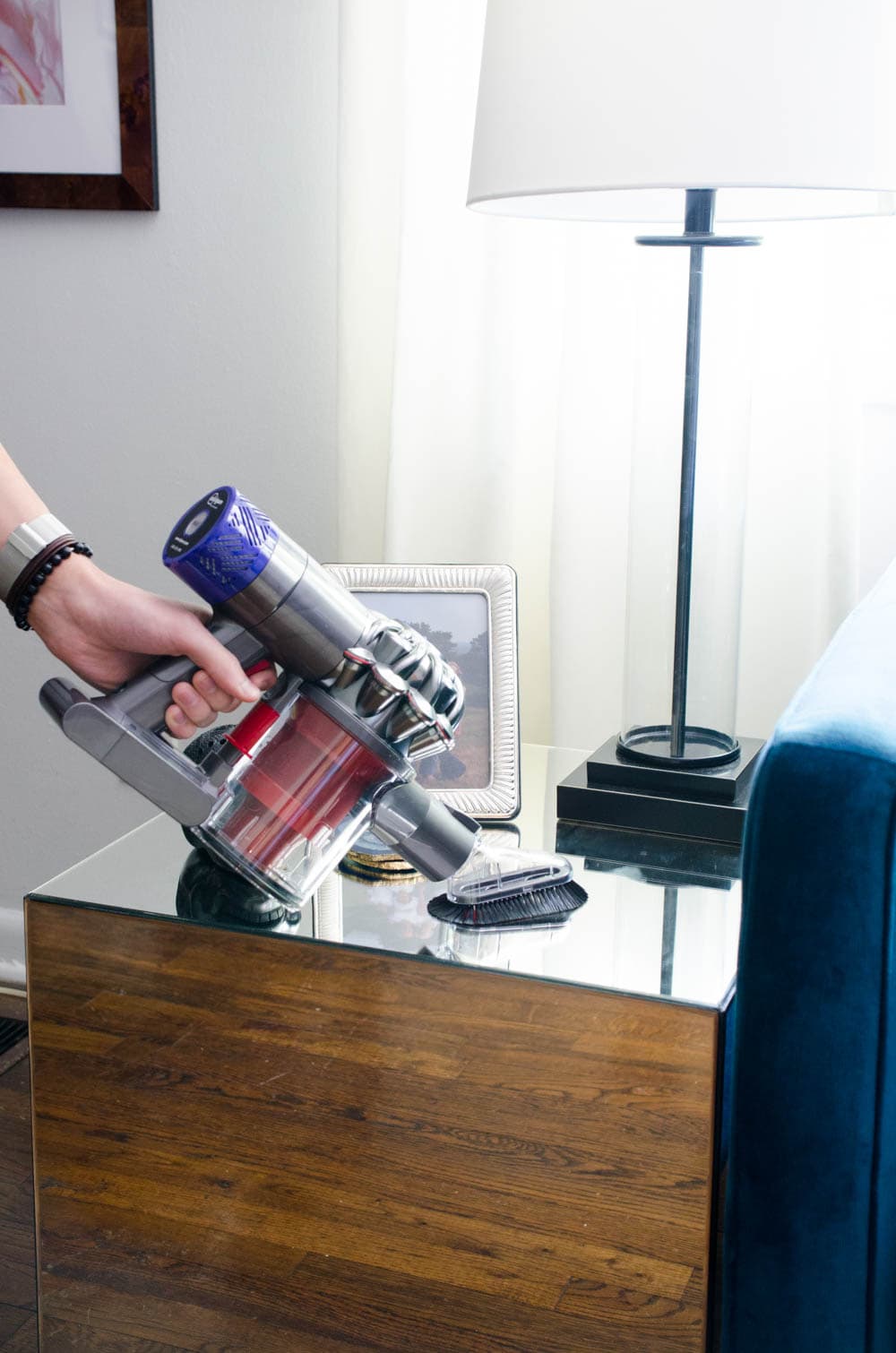 VACUUMING TABLE SURFACES
When it comes to table surfaces, I would normally attempt to dust – a process that usually ends with consolidated piles of dust rather than the duster actually picking it up, which is why I was so excited to use the duster head on the vacuum. It has long, soft bristles that pick up dirt while the vacuum sucks it all up, which makes dusting so much easier. The vacuum also has a HEPA filter to prevent any of the fine dust from making it back into the air!
EVERY NOOK & CRANNY
Don't forget places like air vents, corners, underneath furniture, baseboards, lightbulbs, and the inside and outside of windows. It's hard to notice these little places in day-to-day life, but having them sparkle makes a huge difference overall. Plus, a small vacuum like the Dyson V6 can reach pretty much anywhere (even above your head) really easily.
Now that the house is clean, you can worry about food, drinks, music, lighting, and your outfit of course!

Cleaning doesn't have to be a chore. With Dyson V6
Cord-Free Vacuums
, you can clean from floor to ceiling with Dyson power, without the hassle of a cord. Clean carpets or cobwebs in corners, or convert to handheld mode for countertops, couches and car interiors. No more lugging, plugging and re-plugging the old corded vacuum—just undock and go. For more on Dyson Cord-Free Vacuums, visit
www.dyson.com
. Join the conversation using #NoSpaceUncleaned and #CleanEverywhere.