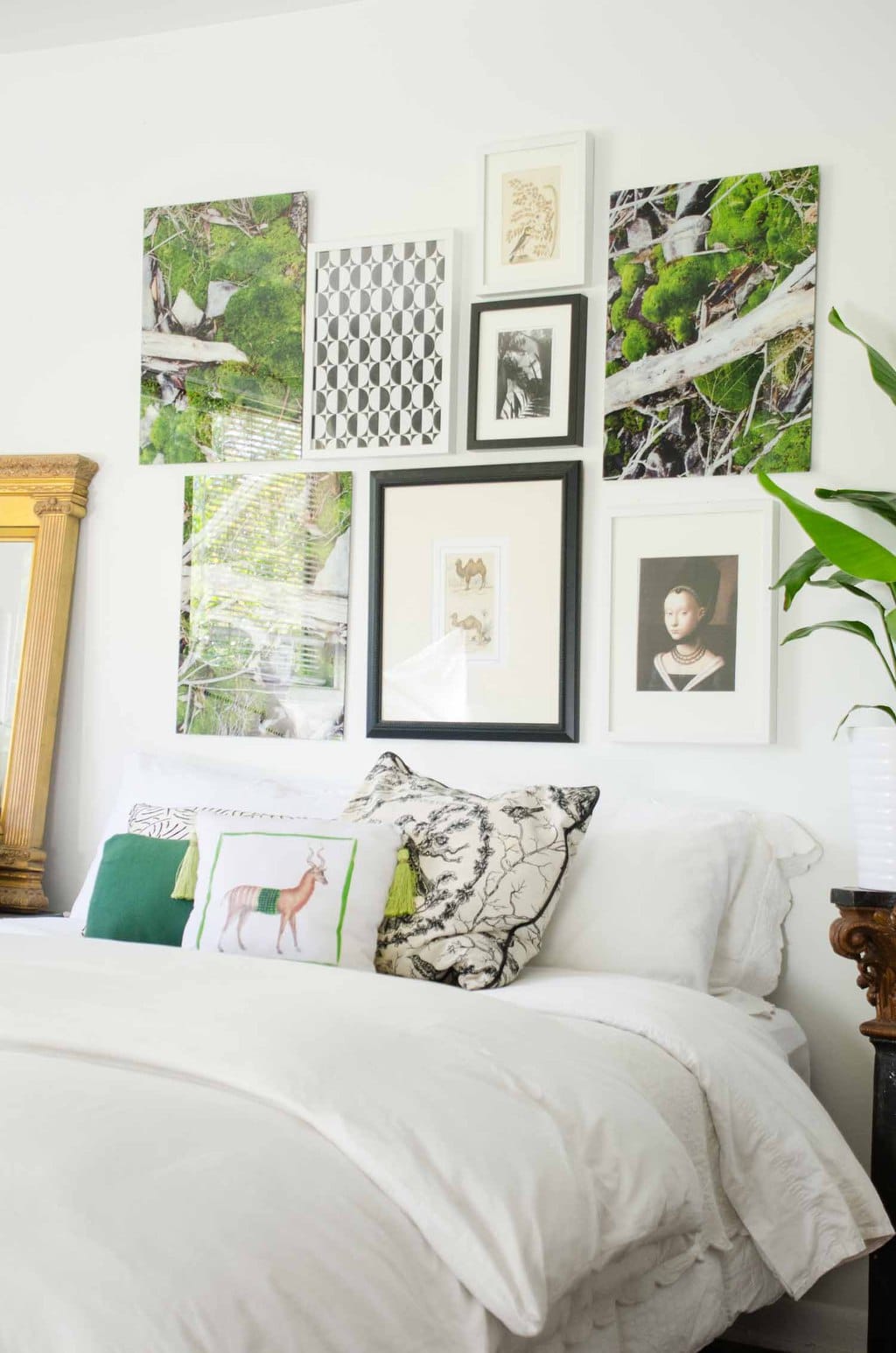 Last week I introduced a fabulous new way to experience wall art with Fracture's glass prints in a modern bedroom. This week, I'm using my set of three prints in an eclectic setting, making the vibrant green in my photograph an accent in the bedding and decor. This room was so fun to put together because I mixed the Fractures into a gallery wall (adapted in part from my gallery wall with HP here). I used vintage prints, more of my photography, and a graphic pattern from a scrap of wrapping paper that all mixes so well with the modern, sleek lines of the glass Fractures. The eclectic room works so well with the photographs because it mixed modern and traditional elements to bring some storied history and unexpected twists to the glass prints.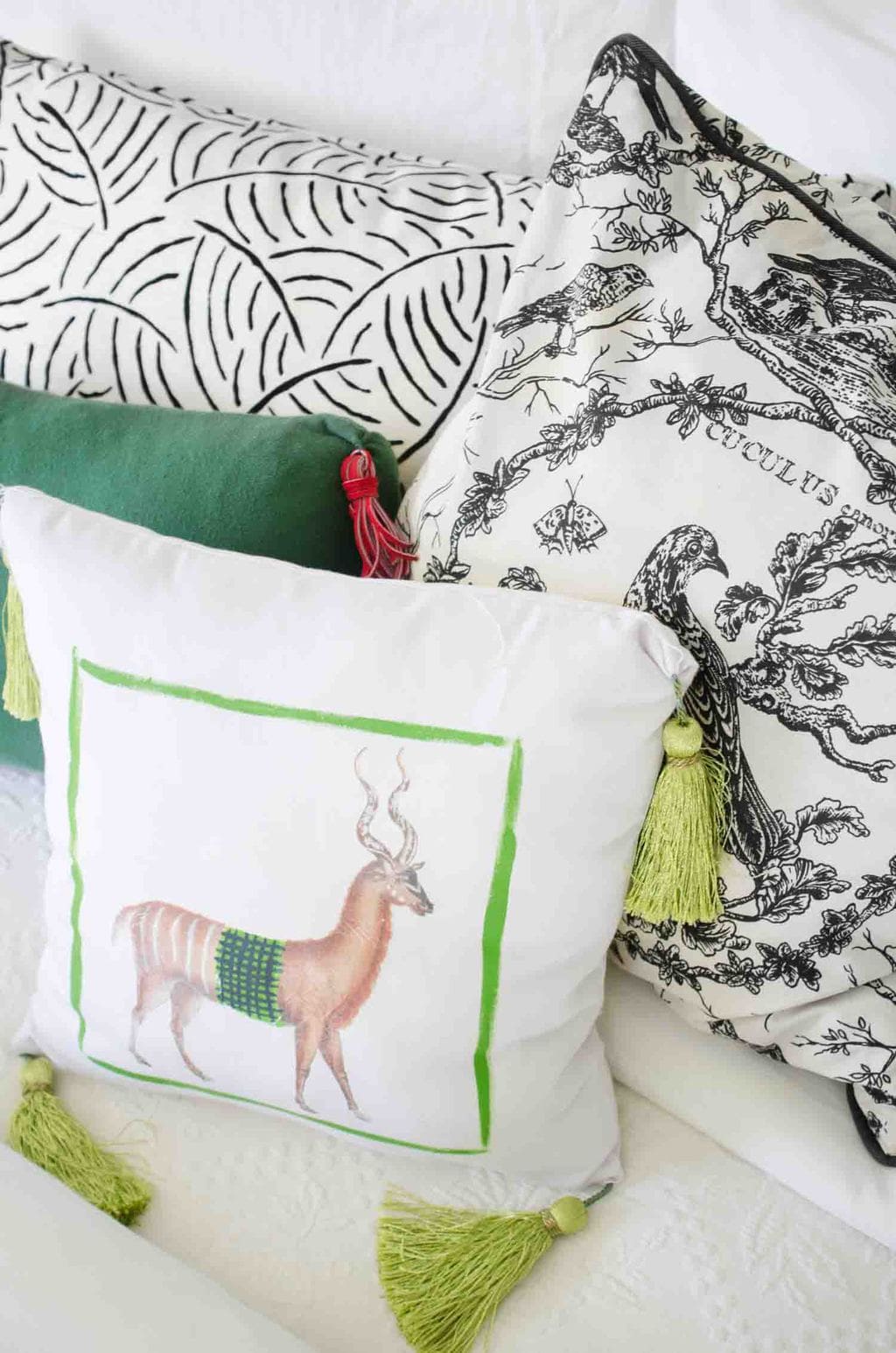 I used white bedding to set a bright backdrop while mixing three throw pillows – a DIY animal printed pillow, a black and white floral pillow, and a DIY cashmere sweater pillow – to add some pattern and texture to the bed. In the gallery wall, I used different frame colors and sizes to create a mixed look and brought a traditional touch to the room with trunks, a gold mirror, and a column topped with a plant for more green in the room. Stacks of books on the bedside table were key to adding that collected feel that's a must in an eclectic space.
I have to admit – after shooting the three styles, I re-styled this look in my bedroom because I liked it most! I mixed it with my regular bedding, but the gallery wall seemed to give my Fracture prints the most impact in the room and let their vibrant colors shine with a cozy, collected look. Stay tuned for the final bedroom style next week – a traditional bedroom with lots of soothing neutrals!

This post was sponsored by Fracture but all text, images, and opinions are all my own. Thank you for supporting the brands that keep Thou Swell running!