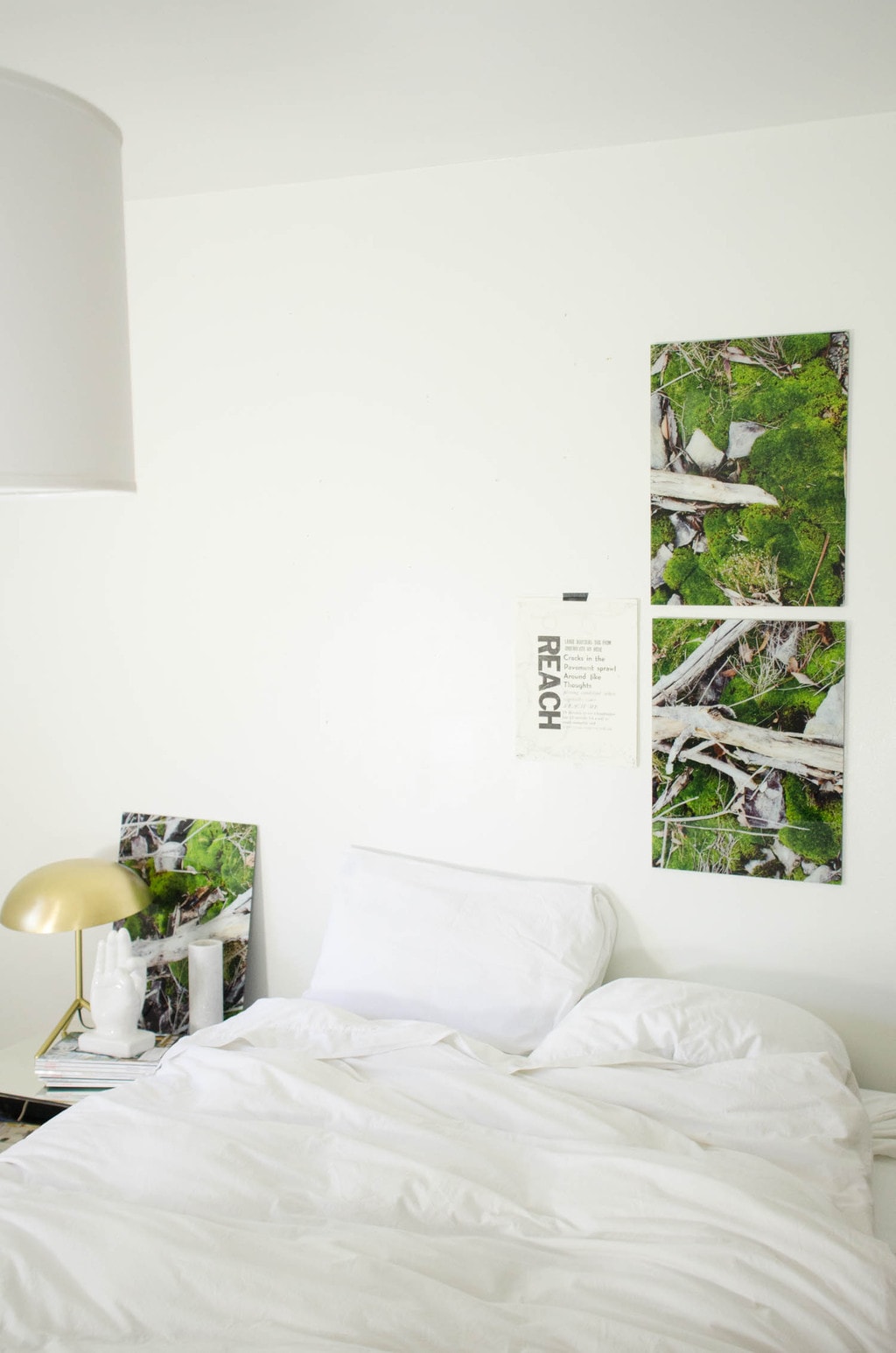 I'm so excited to share three posts over the next three weeks featuring a set of glass prints I made with Fracture, a new company I'm thrilled to collaborate with. I'll be sharing modern, eclectic, and traditional bedroom styles with one thing in common – the three vibrant prints. Fracture's luminescent glass prints can be made in many different sizes, and they bring a fresh, modern spin on personalized wall art. Fractures work well in a variety of room styles, so I'll be sharing three different ways to arrange them. To start out, I decided to share this contemporary scenario because it fits so easily with the sleek glass! Stay tuned for an eclectic take on the prints next week.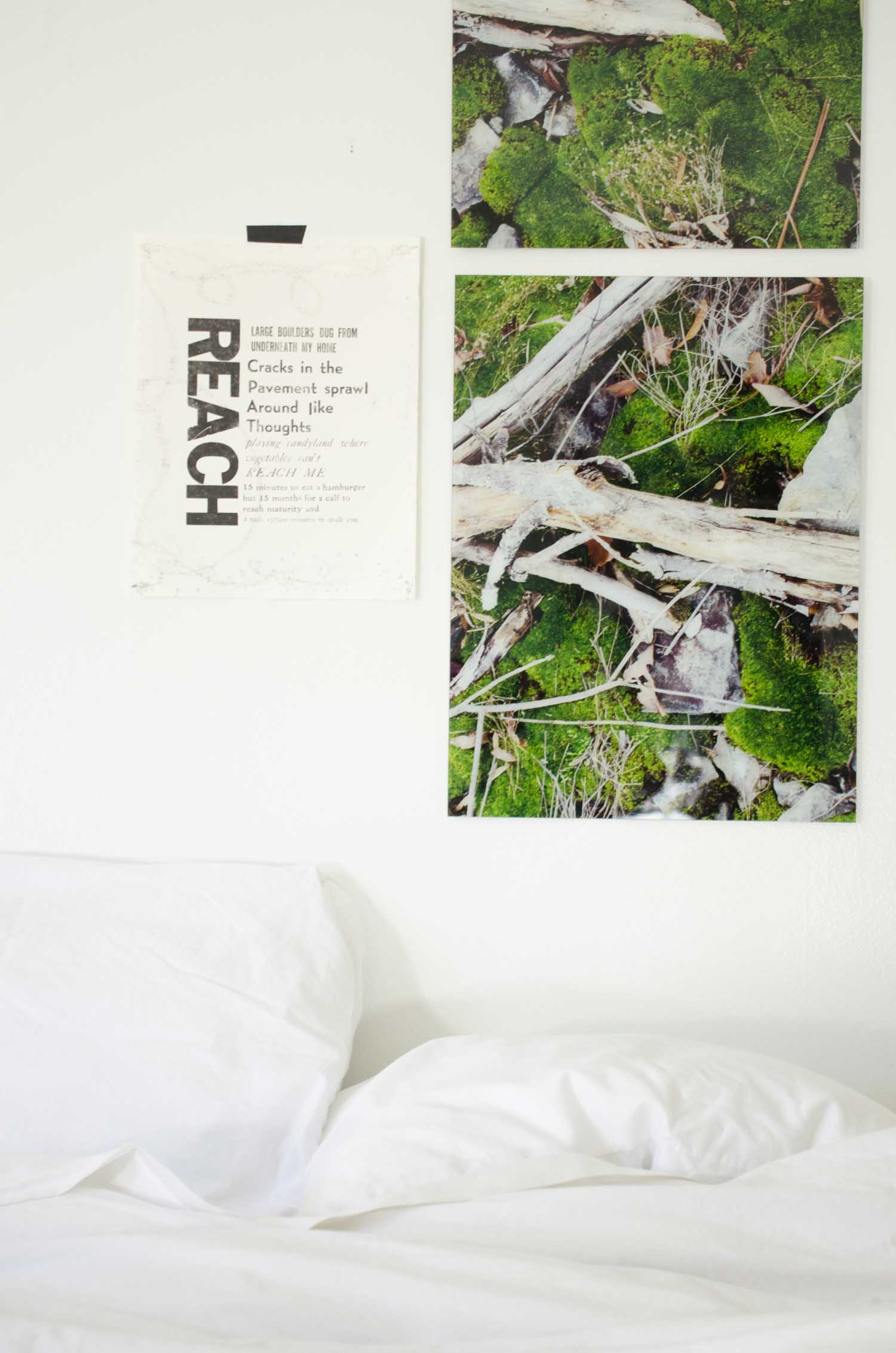 For this first look, I created a simple, casual bed with all-white bedding and a soft Moroccan rug below. A mirrored side table almost disappears out of view, while the vibrant green prints really pop in the room. A brass lamp adds some warmth to the side table, while the third print leans against the wall. I added a bit of typography to the wall to bring a contemporary touch to the wall art. Inspired by the laid-back European minimalism, I threw on the duvet cover (many times the only cover on the bed, as described by Wit & Delight), and used a white decorative hand and marble vase on the bedside table.
The modern style pairs well with the sleek glass Fractures, but I can't wait to share the two others styles in the next two weeks. So tell me – what do you think of the minimal style? I'm not sure I could live with it myself – I like a bit more color and 'stuff' around – but I love the way it highlights the color in the prints!

This post was sponsored by Fracture but all text, images, and opinions are all my own. Thank you for supporting the brands that keep Thou Swell running!