(via Riad Mena & Beyond)
The Riad Mena stands out from any other riad in Marrakech for its distinctive modern style. Classic furniture mingles with traditional Moroccan design, in a light and airy palette, for breezy rooms that are welcoming and sophisticated. In the bedroom above, an ornate lantern marks the top of the space, with the bed residing in a private, curtained nook. An unexpected pop of red is brought to the bedside via the modern floor lamp, and the textile details of the fringed upholsted bench and pom-pom bedspread add a touch of local flair. This beautiful riad isn't polished but rather authentically curated with an edited approach to decor. The result is quite beautiful, and makes me want to hop on a plane to Marrakech straight away!
SHOP THE LOOK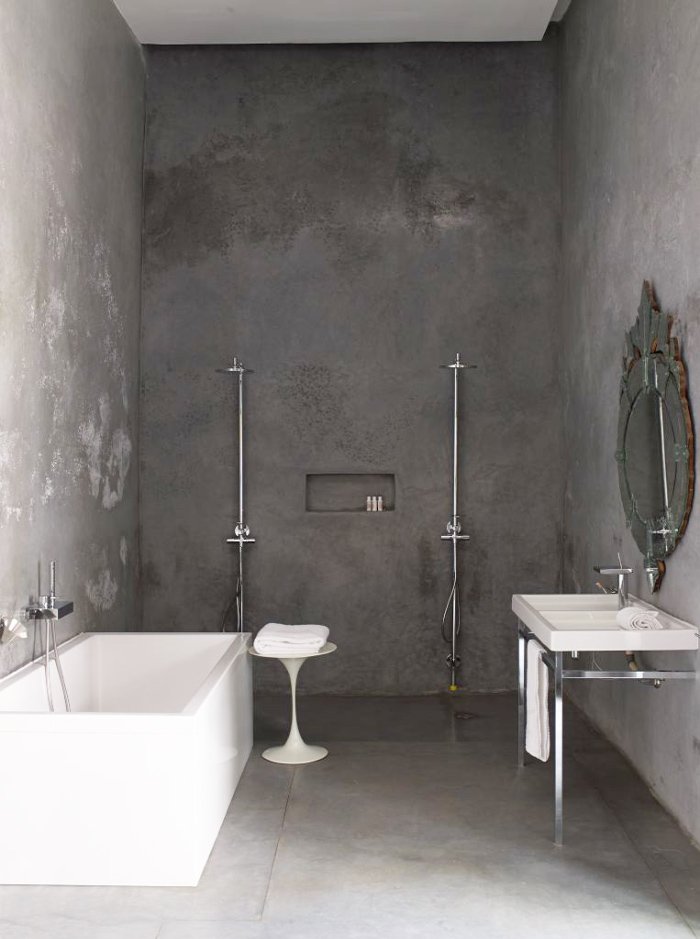 In the moody bathroom, charcoal walls provide a modern contrast to the white fixtures. A Venetian mirror and traditional Moroccan doors add ornate touches to the room, drawing the eye to their ornate details. Below, a simple day bed with a colorful rug and accents creates a cozy nook for relaxing.
The airy bedroom above places creates a simple frame for the mesmerizing Moroccan window screens to shine through. If this sun-dappled window seat isn't inviting, I don't know what is!
In this corner a bit more color and pattern comes through, with the tiled floor and beautiful wall hanging, with a small chair to nod to the modern side of the home. Morocco is very high on my travel list – have you ever thought about visiting?