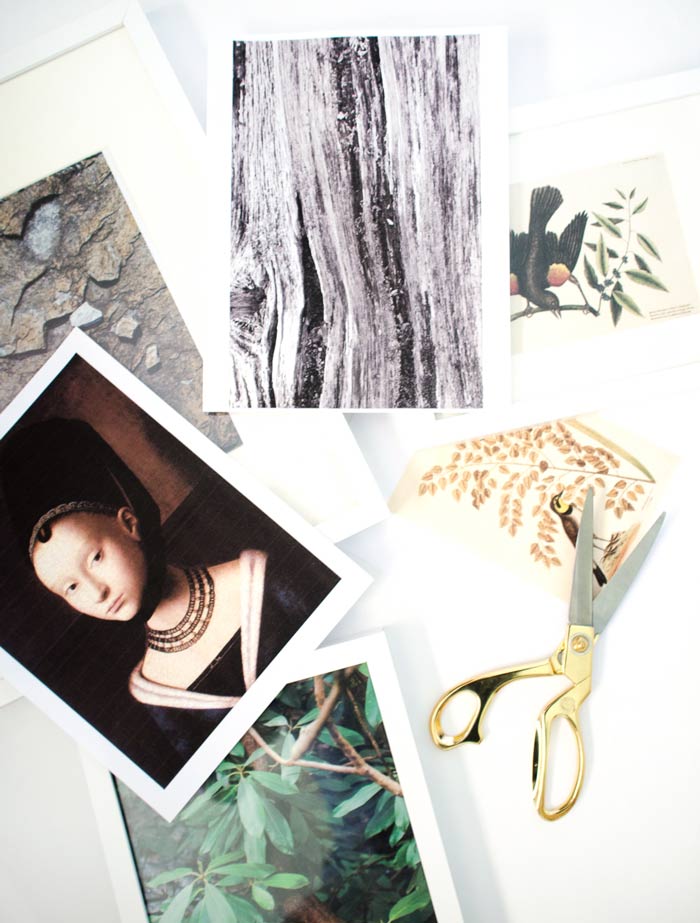 I've never been a big user of our printer. I mean I print a lot during the school year for homework, but other than that our printer has stayed dormant and on low ink for years now. Ink is expensive and hard to remember to buy, and you have to keep using it in order for it to last a long time. But don't lose all hope! HP just announced a new program that has changed the way I think about printing: HP Instant Ink. For as little as a couple bucks each month, you can remain certain that your printer will never run out. And it's easy to set-up: all you have to do is have an eligible HP printer (like this one), a wireless connection and enroll in the program. Not only will you save up to 50% on ink, but you can rest assured knowing that you'll #NeverRunOut. And it gets better! HP is offering a 3-month free trial for Instant Ink, so there's nothing to lose if you sign up now!
So what to do without ink restraints? The first thing I thought about was the walls with empty spaces in our house. With all this ink my printer turned into a art-generator and wall-filler. All those photos on my computer could finally find a spot on the wall! And boy is it fun to have unlimited gallery wall content… Just to get your imagination running, I've created three different gallery walls using my new printing powers. Tell me what you would create with unlimited ink in the comments…
This first wall is a pretty traditional gallery wall. It's curated by palette (and a little bit by subject type) – it's kind of a "funky neo-trad nature" theme. A fantastic resource for finding interesting prints is Vintage Printables, which is where I found the portrait and the botanical and bird prints. I mixed in some of my own photography, for some rich color and texture, and voilà: a sophisticated mixed-media assortment.
I'm pretty fond of this wall myself. It's got a nice natural feeling and I adore that portrait. It's from Vintage Printable (so are the botanical and bird prints) and I love how unexpected it is! Next up is a wall with even more color!
This is my Warhol-inspired wall. It has a funky 60's vibe that I love above the bar in our living room. I simply took a photo and played with the midtones in Photoshop to create a super-saturated look. Check out the gif below: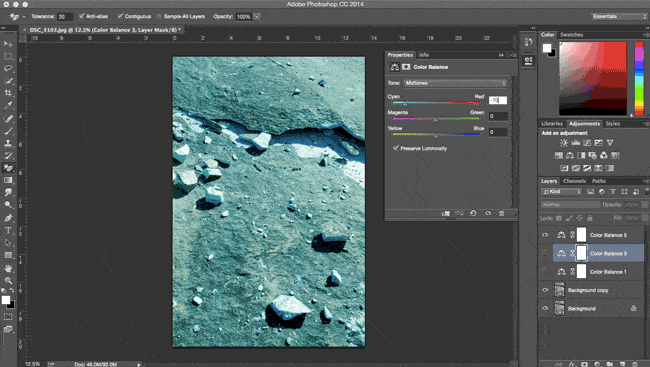 I just realized the rocks in my photo look like the surface of the moon… Super space-age! This wall would look awesome with three more stacked on top… Or even six more to make an arrangement of nine.
This arrangement was the most technical, but the most interesting when it came together! To achieve this look, I arranged the frames on the floor, touching like they are on the wall, then took the measurements of the entire arrangement and the location of each photo in the arrangement and cut-out each piece from the full image in Photoshop (see the gif below).
Hanging it up with the frames touching is another challenge, but the great thing about these IKEA frames is that it just takes one nail to hang them (no hanger), so it's super easy to move the nail if the frame is slightly off. I set up a little summery scene below because I love how the photograph of my little sister evokes the care-free spirit of summer and the beach.
(photography by Kevin O'Gara for Thou Swell)
Now let's take a vote… Which is your favorite?

This post is sponsored by HP, but all text, images, and opinions are all my own. Thank you for supporting the brands that support Thou Swell!