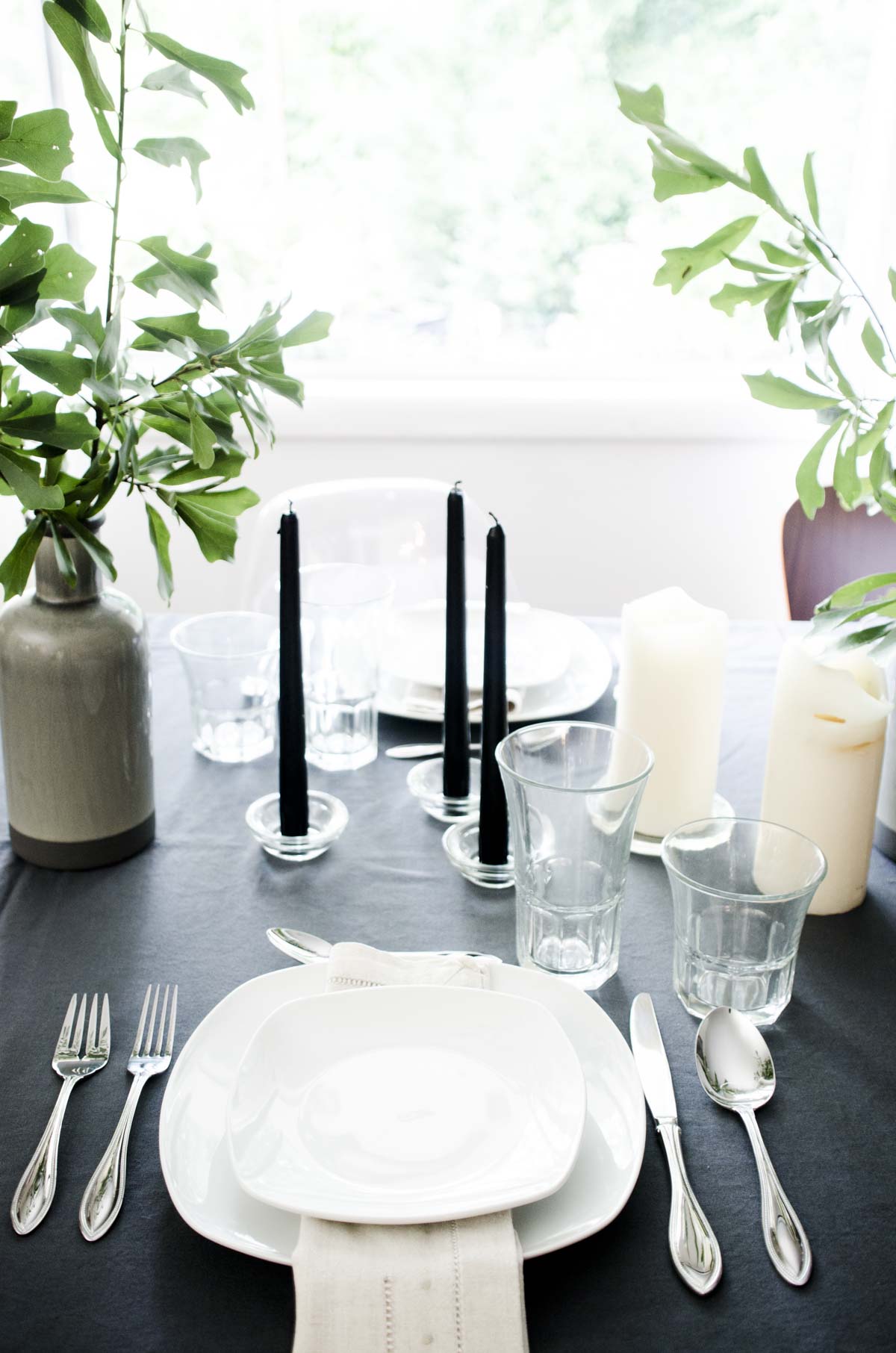 When late July comes around in Atlanta, it gets a little too warm to eat outside most evenings. Although I would love to spend more nights on our new patio seating and dining area, nothing beats escaping the Southern heat with the A/C indoors. Inspired by a cooler climate and the recent Midsummer's Night tradition celebrated in many Northern European countries, I set a Scandinavian-inspired table with simple black, white and grey finds from At Home. I found everything I needed for the table, plus some contemporary dining chairs and a couple faux fur pillows to add to the mix. I also kept the arrangements simple with tree branches cut from the front yard. The result is neutral and laid-back, but with a light yet cozy atmosphere that is perfect for summer entertaining!


The trick to finding the perfect branches to use in your tablescape is to look for dusty, faded greens and stay away from glossy leaves or bright shades of green. I only had to cut around 3-4 branches for the table, and they quickly filled the glazed grey vases and created a lush setting for the table. I also placed a smaller branch in this faceted black vase to add a lower level of leaves on the table.
I mixed lucite and modern bentwood chairs from At Home with these fuzzy Mongolian pillows for a Nordic look. The white accents and square dinnerware really popped on the table against the solid grey and the black candles and faceted vase. For added ambience, I used a mix of tall pillar candles and votives to create layers of light.
Although this table was simple, it has a full, inviting look that took attention to each detail on the table. From the style of flatware to the type of glasses, it all came together to create a comfortable yet interesting scene inspired by the contemporary mix that the Scandinavians do so well. Shop all of the pieces on this table below: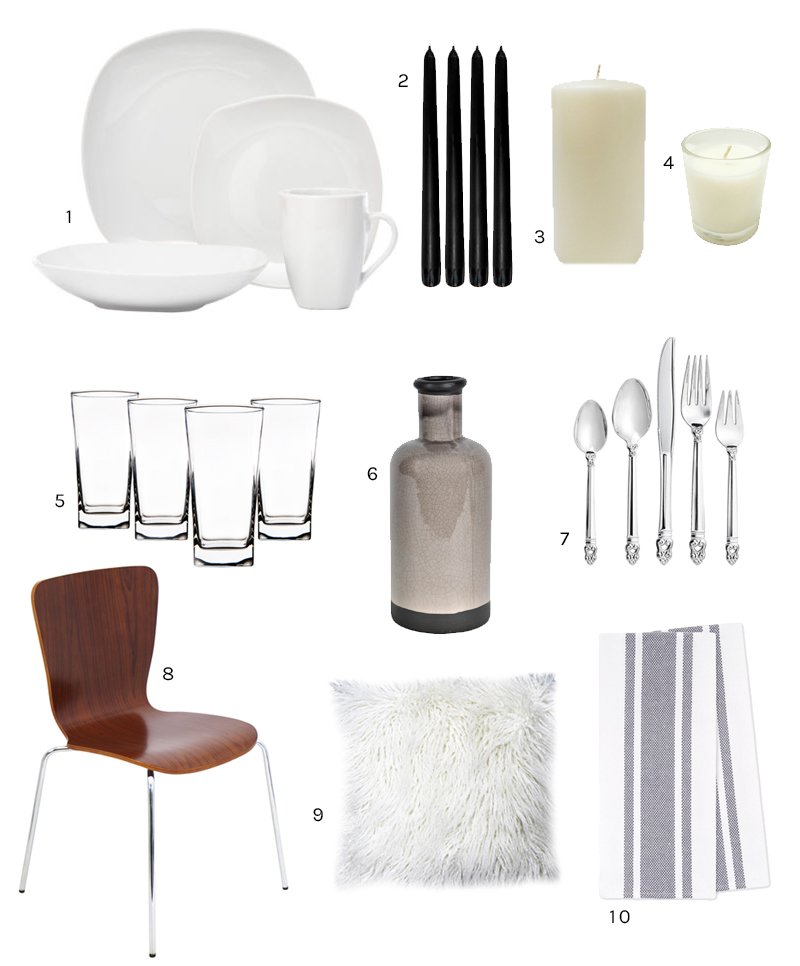 (1, 2, 3, 4, 5, 6, 7, 8, 9, 10)



This post is sponsored by At Home, but all text, images, and opinons are all my own. Thank you for supporting the brands that keep Thou Swell running!