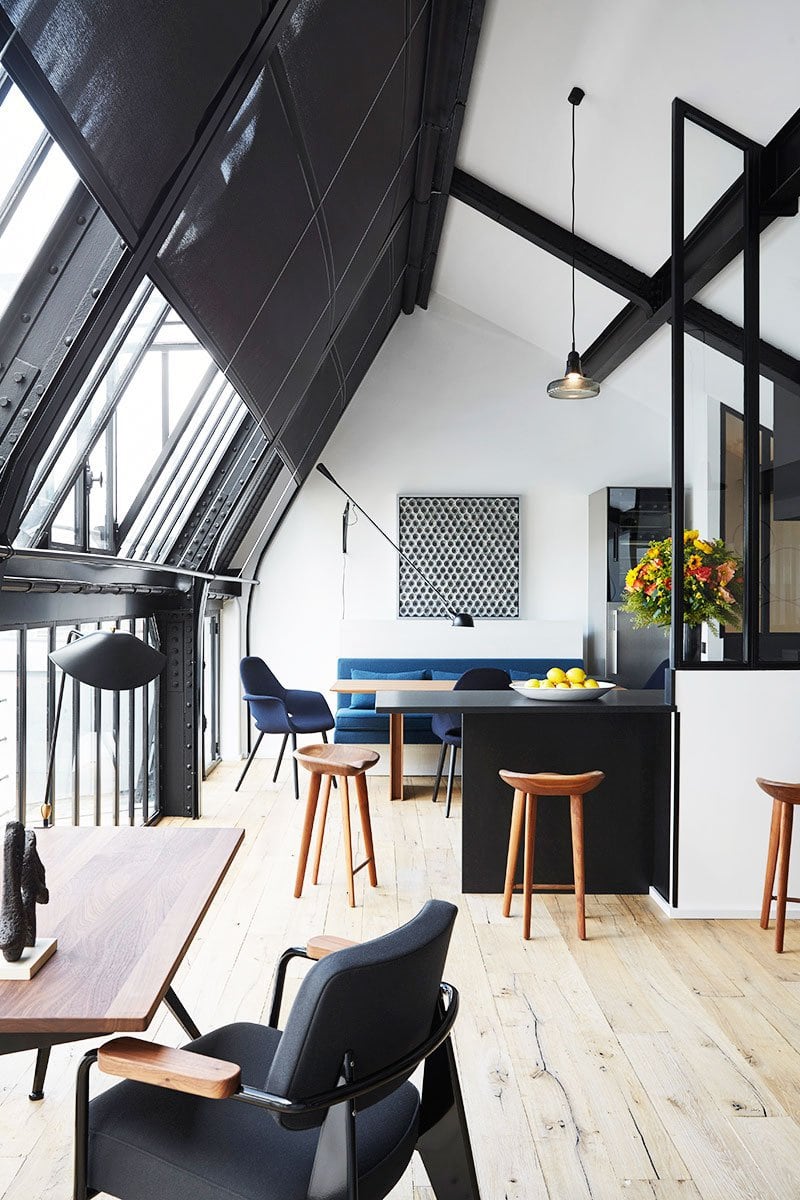 (via AD España, photography by Francis Amiand)
This modern-industrial loft space is actually the luxurious apartment of a hotel in Paris, just a few steps from the Champs Elysees and the Rue du Faubourg-Saint-Honoré. It has all the amenities of home to welcome weary travelers, like a kitchen, dining nook, desk, and living area in this airy, light-filled space. The bedroom is tucked away in a separate room, with bright bedding and bold artwork. The apartment is named La Tête dans les Etoiles (Head in the Stars in Spanish), referring to the immense glass wall and skylight that gives a breathtaking view from the living areas. With such an atmospheric setting, the rooms are rooted in a very graphic style, with splashes on black and careful use of color. One of my favorite areas may be the dining nook, with a teal banquette and swing-arm sconce. Of course when I curated the product guide for this room, I interpreted this banquette a little differently… The velvet and tufting couldn't be resisted! Click through to shop the look.
SHOP THE LOOK

Despite lacking in personal touches, this chic loft feels very much like a home. Would you ever live in this light-filled apartment?