There are few things that add more magical appeal to any space than subtly lit ornaments. And an outdoor space at night becomes a mystical wonderland when graced by that magic.
There are a lot of ways to achieve this effect but few offer the flexibility of solar light projects. Craft projects illuminated by solar lighting are easy to make, require little or no wiring, and most importantly are totally mobile.
Here are 8 great ideas for solar craft lights.
Off-the-shelf solar light options
Not everyone has the time or ability to handcraft solar light ornaments. Fortunately, there are many really cool outdoor solar lights available online. Here are some examples of these solar lights.
1. Fabric solar light flowers
These solar light garden ornaments are truly stunning when grouped together around landscaping features, pathways, and social gathering areas. Fitted with their own solar panel and lights, they are completely weatherproof.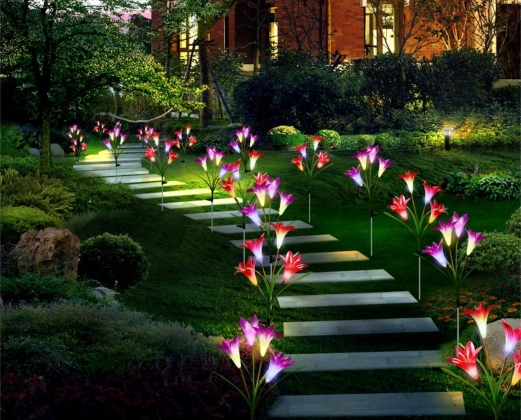 2. Solar fiber optic fountains
Fiber optic fountain ornaments have been around forever and a day. Yet they have a perennial appeal that, even now, lends a magical aura to them. These solar lights are supplied in sets consisting of 5 fittings and one dedicated solar panel.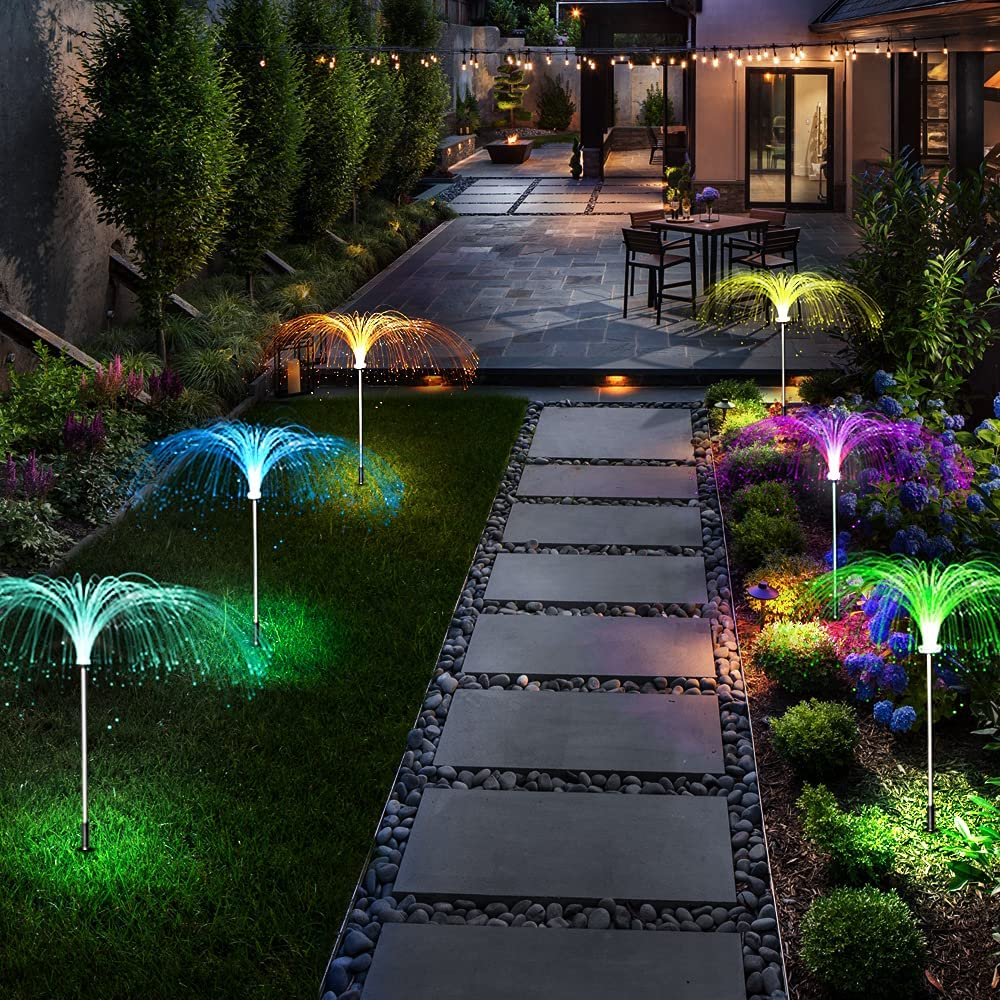 3. Solar moon and globe lights
The cupped moon has whimsical shapes stamped out of it which cast intriguing patterns on the ground or nearby structures. The glass globe is also textured which adds to the overall appeal, especially around alfresco dining areas.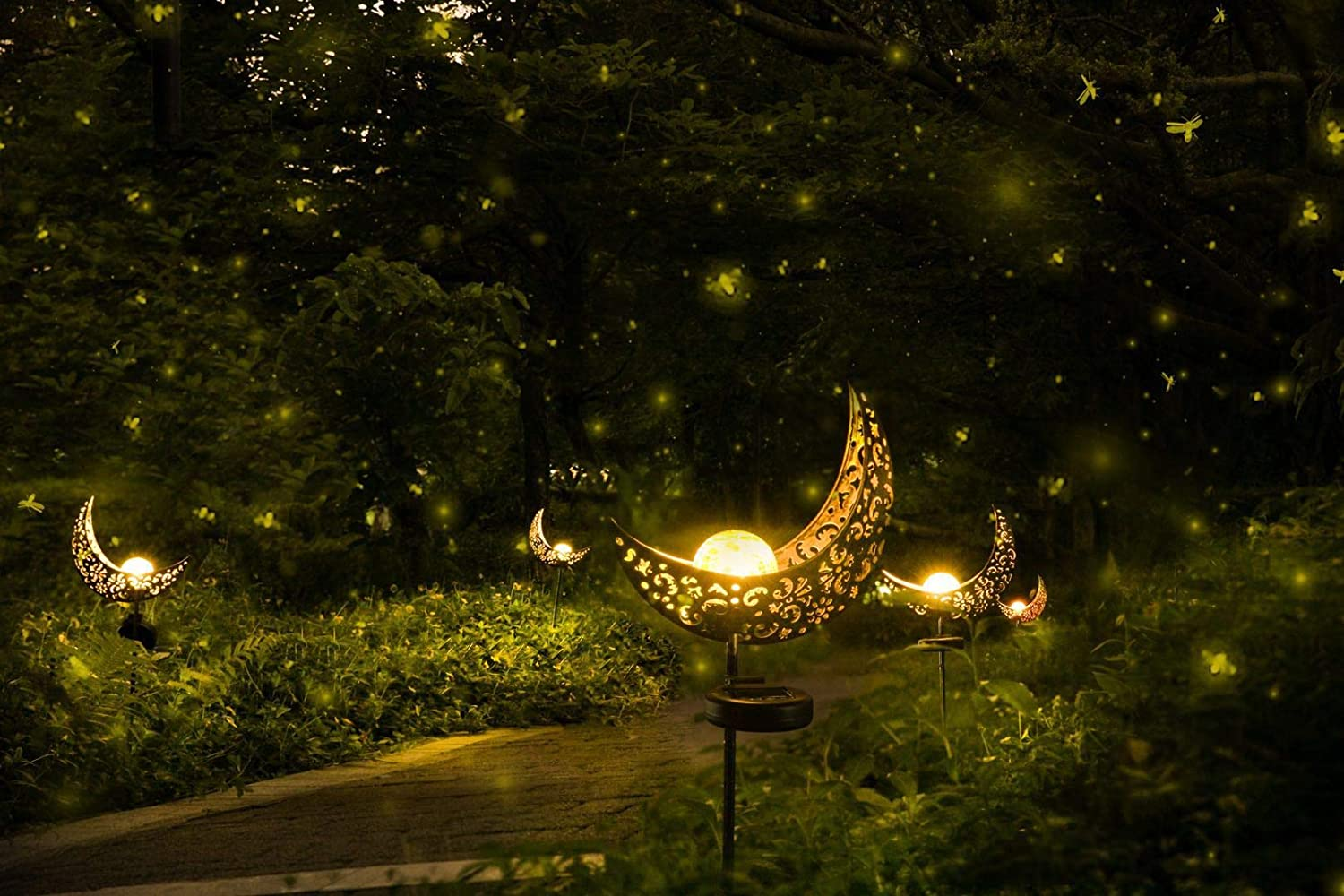 4. Solar watering can with fairy lights
This solar garden decoration creates a great solar-powered 3D depiction of a watering can showing a flower bed. The watering can is fitted with a solar panel which powers its internal lighting and the fairly light water shower.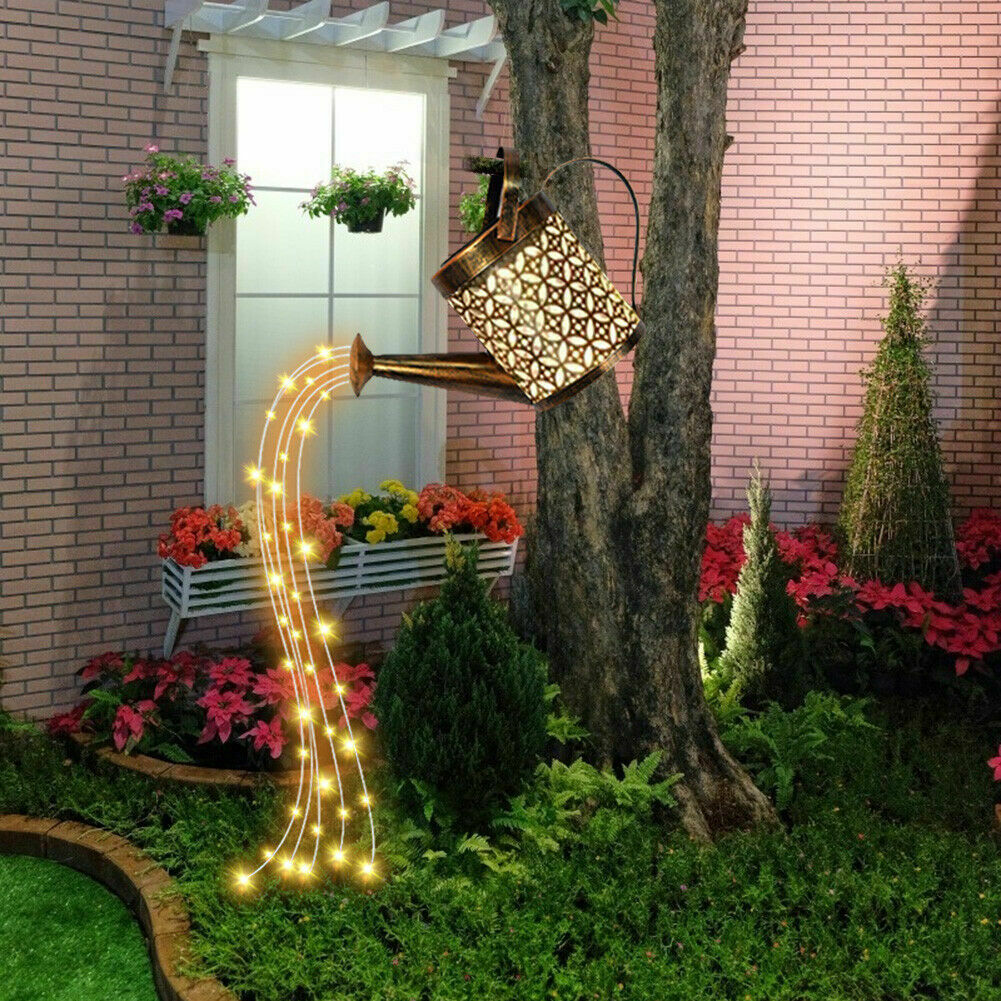 Handcrafted DIY Solar light options
Although there's nothing wrong with store-bought craft lights, handcrafting solar lights is way more rewarding. Not to mention the creative freedom you have and the great gifts they make. Here are some great handcrafted DIY solar light ideas.
5. Fairy light Mason jar
These beautiful DIY solar light ornaments are easy to build using fairy light mason jar inserts. The solar panel and light string fit snugly inside a standard 2.76-inch mason jar lid and are completely self-contained.
These inserts are readily available as clear, warm white, or multi-colored sets from several online stores. For the most part, they don't include the jars but if you buy those with an integral hanger, they will.
All you will need is a couple of suitable mason jars. Open the mason jars and remove the lid's center inserts and push the solar light fitting into the lid opening. If you want to use the lights outdoors, run a bead of hot-melt glue around the fitting.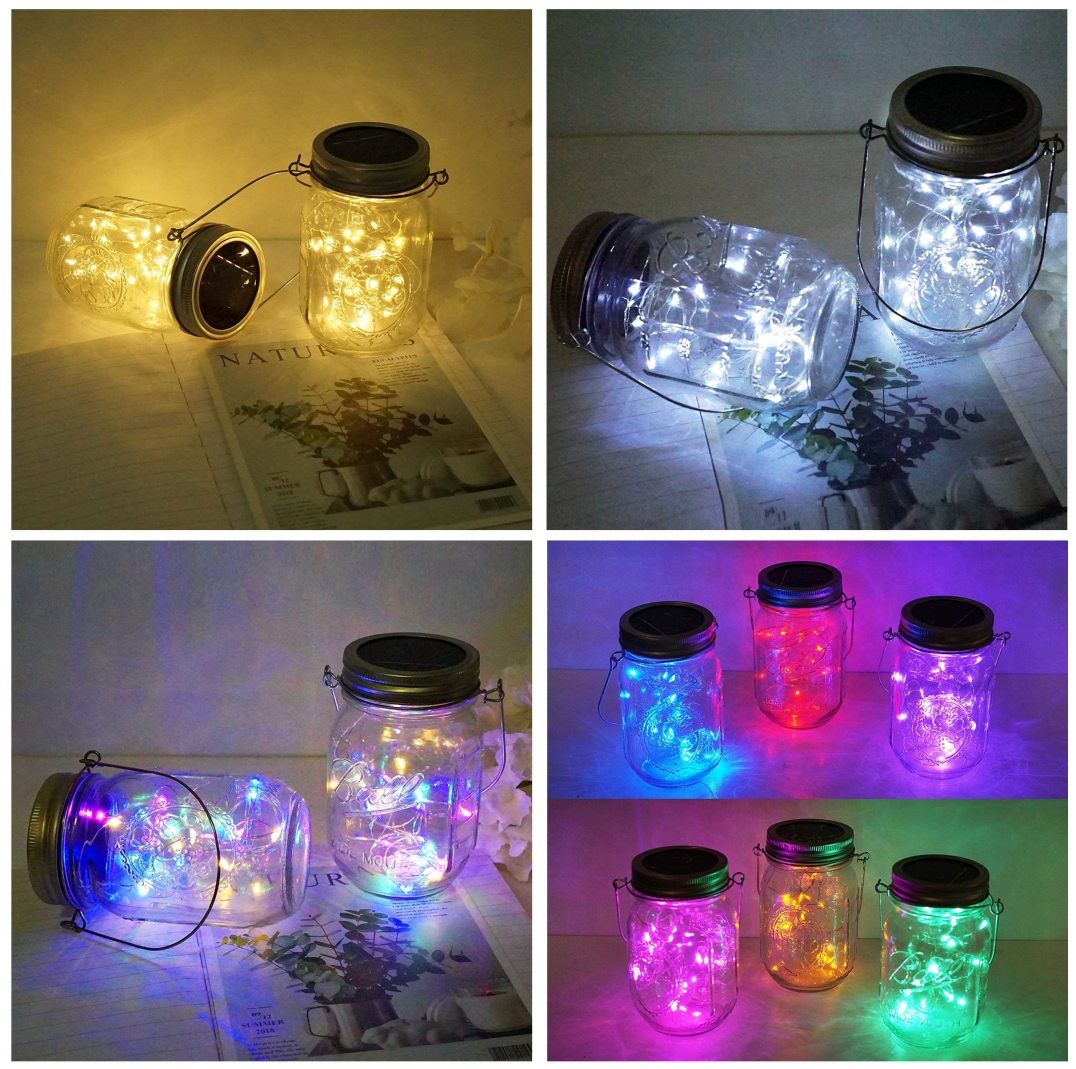 6. Glass pebble mason jar solar lights
For these DIY solar lights, you'll need a stake solar lamp, a Mason jar, and multi-colored glass pebbles.
First, remove the plastic stakes from the solar lights and the insert from the mason jar lids. The idea is to get the light fittings to sit tightly in the opening of the jar lid. If yours is too small a dozen or so wraps with insulation tape should do the trick.
Then glue the glass pebbles onto the outside of the alternating the colors as you go. Now screw the lids and light fittings onto the jars.
7. Solar magic mushrooms
For these, you'll need a set of colored stake lights, some clear, textured glass dip bowls, and a hot melt glue gun.
The first step is to turn a bowl upside down and put it over the top of the solar light fitting. Mark the position where the rim of the light fitting contacts the bowl. Now run a bead of hot melt glue around the inside of the bowl at that point. Quickly replace the bowl over the solar lamp fitting and wait for the glue to set.
And right there you have a magic mushroom. These lights work well if you can place them at ground level. If the stake is too long you may have to cut it shorter.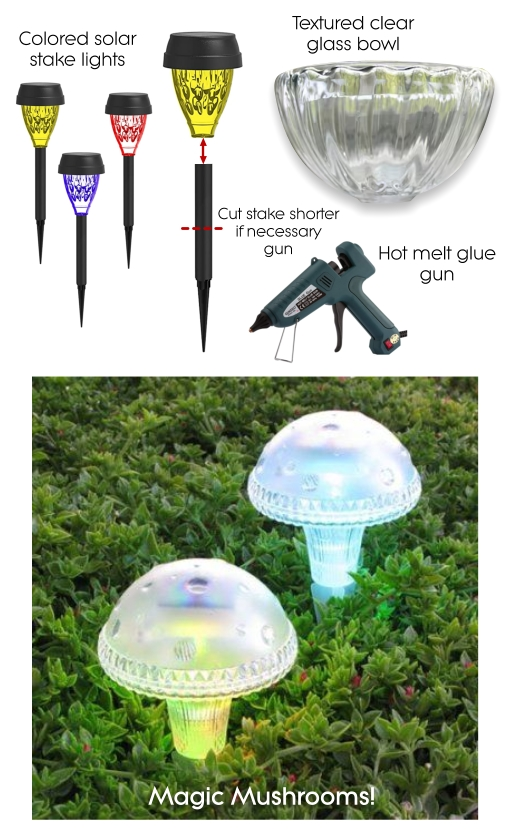 8. Solar clay pot lighthouse light
You are going to need 3 successively smaller clay pots, a solar lantern fitting, and a hot melt glue gun. You'll also need paint and decorative bits and bobs to finish off the lighthouse when it's built.
The clay pots should each fit snugly over the next biggest size. Stack all three on top of one another using the glue gun to hold them in place.
Most clay pots have a central hole at their base for drainage. The stake of the light fitting should go through this hole. If not you may have to open the hole up.
To make things interesting you can also place the smallest pot's tray upside down on top of its base. To do this you'll have to drill a hole in the middle of the tray then glue it to the pot. Just make sure the holes line up. Now slip the solar light stake through the holes and glue it into position.
Now it's time to decorate your lighthouse. Once you're done the lighthouse can be placed in a flower bed or on a custom-made base.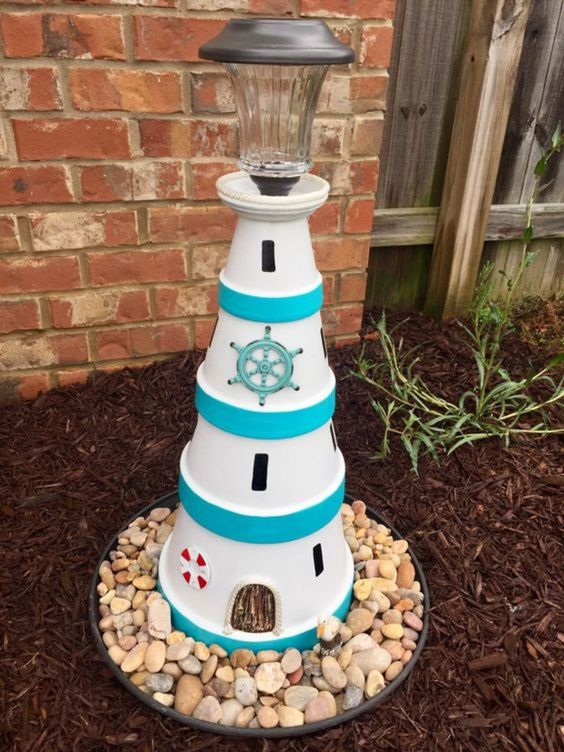 That's all folks
It seems almost sinful to only list 8 solar craft lighting ideas as there are simply so many unique and rewarding projects to consider. From tin can solar lights, many more DIY mason jar solar lights to DIY solar address sign-posts, the possibilities are endless. The great thing about solar lighting crafts is you don't have to venture far from the nearest dollar store to do them.
Even adventurous projects like wire basket lights, illuminated planter, or DIY solar light chandelier projects are cheap and relatively easy. And to top it all, being solar powered they are as green as they are magical.