This post is sponsored by Esteem Media on behalf of High Point Market, but all text, images, and opinions are all my own. Thank you for supporting the brands that keep Thou Swell running!
(Photography by Kevin O'Gara)
The design inspiration I soaked-in at High Point Market this fall is too vast to share in one blog post, but I saw several design motifs repeat themselves from showroom to showroom, so I wanted to compile a list of my favorite timeless trends that I predict will be significant in 2019. From materials to silhouettes, these are some of the inspired details that I can't wait to see translated to furniture and home decor this upcoming year. Continue reading below to get the scoop on each top trend!
LARGE-SCALE ARTWORK
I saw lots of fabulous large-scale prints in the
Four Hands
showroom, which made great statements above seating arrangements and in bedrooms. While committing to one large print may be harder than smaller pieces in a gallery wall, it makes a more significant impact in a room, and reflects a sense of confidence in the design.
JEWEL TONES
Jewel tones made a moody scene in this seating vignette in the
Norwalk Furniture
showroom, and I saw lots of these saturated hues throughout market. Emerald, navy, amethyst, and citrine bring rich, inviting depth to a room's color palette and always look beautiful in velvet upholstery.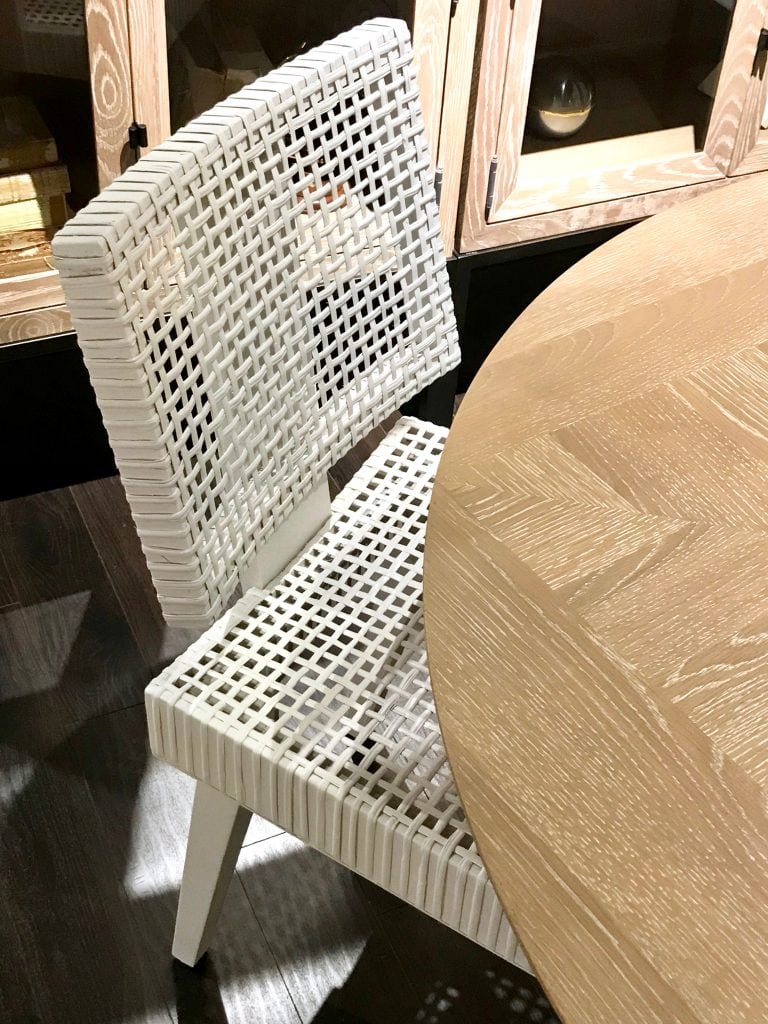 MODERN CANING
I've always been a fan of caning, but this classic woven detail is making its way into more modern silhouettes like this pretty chair in
Universal Furniture
's modern collection. The Klismos-inspired shape is a timeless, pared-down look that makes a classic piece.
UPHOLSTERED CURVES
Mid-century Italian inspiration continues to pervade the design scene with it's sensual curves, and I continued to see curved upholstery pieces like this graceful sofa in the
Bernhardt
showroom. I love the shade of mauvey-pink they used in this room!
FLUTED DETAILING
Fluted detailing has caught my eye recently in architecture and I loved seeing this Neoclassical detail on pieces like this mirror and sideboard in the
Bernhardt
showroom. The graceful curved, whether narrow or wide, are clean enough to translate to any style and bring a dose of classical inspiration to case goods.