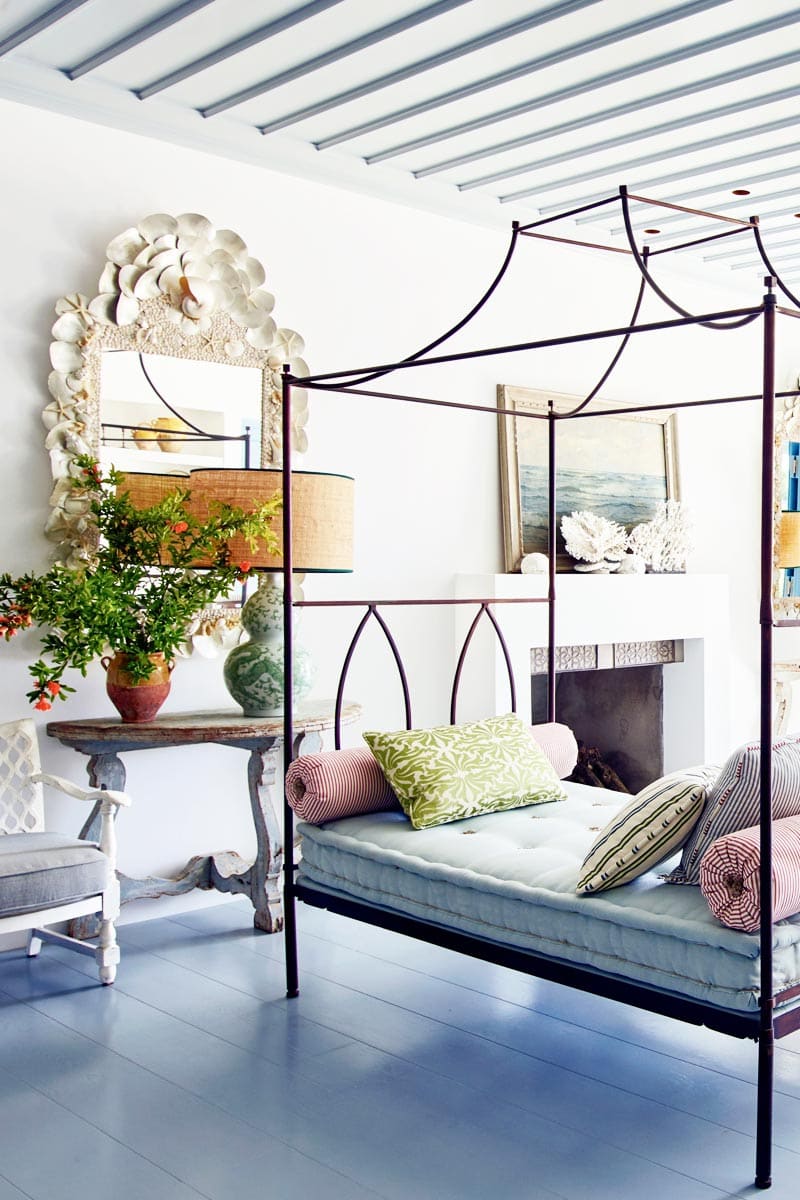 (via Architectural Digest, photography by Richard Powers)
Like a home I shared last year from the coast of Capri, the white walls of this serene villa seem to melt right into the light blue ocean outside the windows. It's hard to resist being captivated by a home with Mediterranean views, especially when the interiors of the home prove to be sophisticated enough to stay on par with the surrounding landscape. You may recall how much I love a daybed, so this romantic living room scenario naturally caught my eye. The graceful curves of the metal canopy and playful mix of prints in the pillows makes it an inviting place to sit or lounge.
SHOP THE LOOK

While pale blue references the ocean water on the floor and ceilings of this villa, warm antiques and an eclectic mix of furniture and patterned textiles bring inviting energy to the living spaces. I love the blue and white prints on the chaise above, and the large mirror extending the wall above the dresser.
The interior designer of the home, Isabel Lopez Quesada, designed this curtained four-poster bed – I love the candle sconces on the front-most posters. Complementary striped fabrics on the bed and mis-matched bedside tables also bring the home's eclectic style to this room in a subtle way.
The terrace was kept simple, simply accessorized with a casual mix of striped pillows, to let the incredible views take center stage. Now I'm itching to escape to the beach!