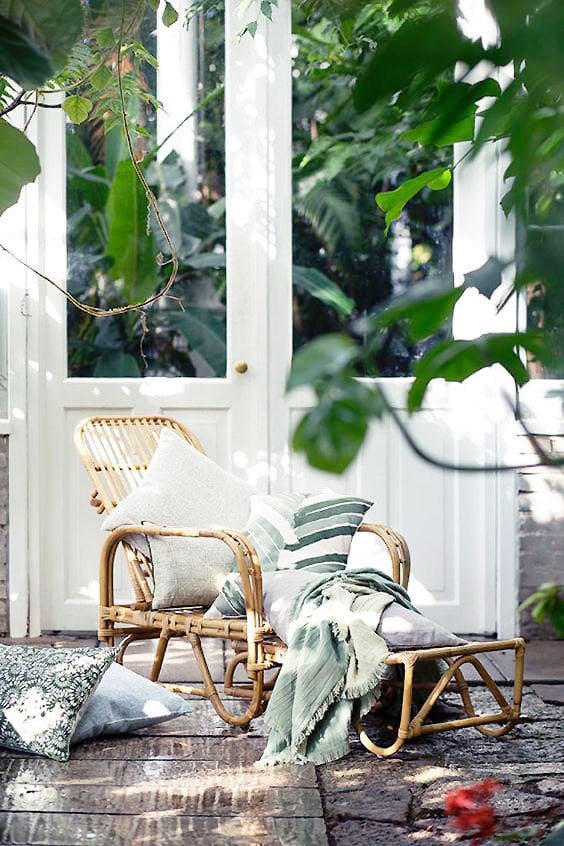 Last week I introduced the paint palette for my dad's porch makeover, and today I'm excited to share the design plan for the porch decor. As you saw in the before photos the house is bright blue, and my dad's neighborhood is full of colorful bungalows with eclectic front porches. I let the historic neighborhood's style lead the design and pulled together a collected look with the help of lots of color and pattern from DecoratorsBest pillows and rug and sleek new outdoor fixtures from LampsPlus. For budget-friendly outdoor furniture, I mixed IKEA wicker and wooden furniture and made sure to pick up one of their lush palms for a touch of green. With this new furniture arrangement, the porch will feel like an entirely new room for the house that will come together just in time for cooler fall evenings. See the porch design plan below!
CEILING LIGHT | NICKEL FAN | ADOBE PILLOW | APPLARO LOVESEAT | MASTHOLMEN TABLE | MASTHOLMEN CHAIR | BALTIC PILLOW | DIAMOND OUTDOOR RUG
Stay tuned for the final result. The new paint has already made a huge difference for the space!