(via Architectural Digest, photography by William Abranowicz)
John Mellencamp's South Carolina home on Daufuskie Island uses open spaces and neutral colors to emphasize an almost monk-like sense of solitude and clarity. As a home designed for a musician, the openness allows the notes of his imaginings to echo all the clearer. The Atlantic views and broad sky flow in and out of the home easily, bringing landscape and living space together. Decorated by Monique Gibson Interior Design and designed by Neil Gordon Architect, the structure and setting tightly intertwine with a neutral, almost severe palette and masculine silhouettes.
SHOP THE LOOK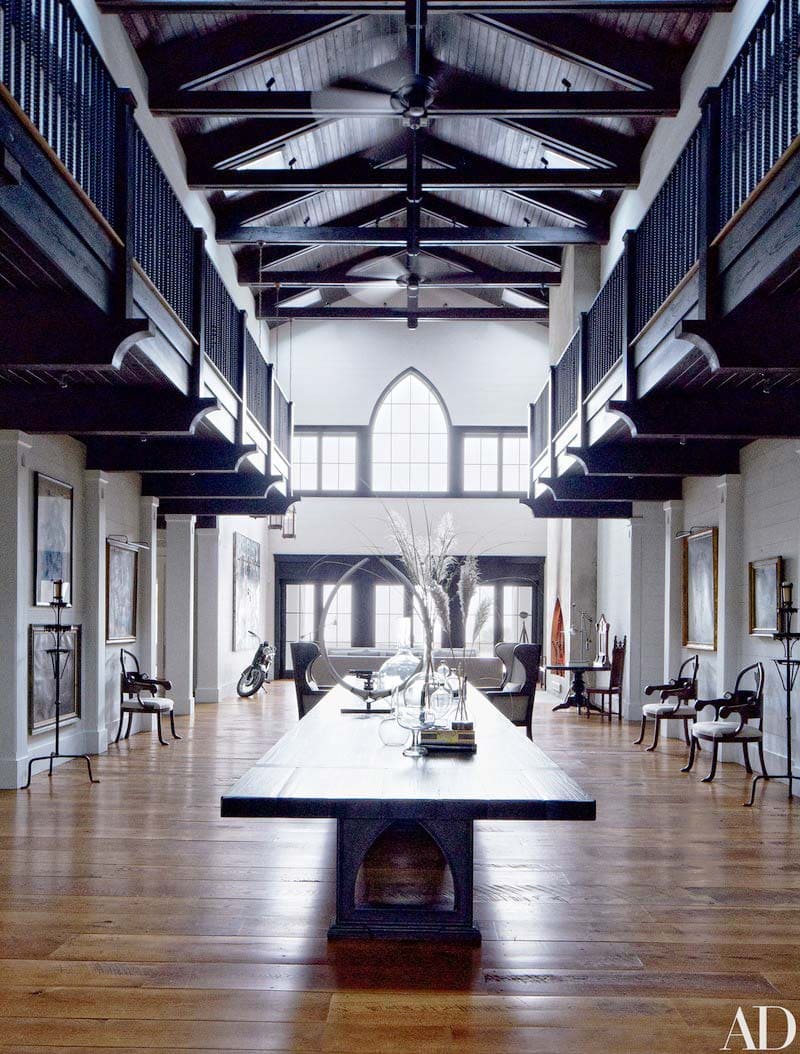 Anchoring the house is an austere two-story living hall. The dark wood used to limn the ceiling and the balconies lining the walls is made airy and spacious by a spare hand with the furnishings. The whale-bone sculpture on the table echoes the ribs of the ceiling above. Gibson's choice of simplified wingback armchairs beyond long table takes the room from a cathedral to the hush and focus of a library.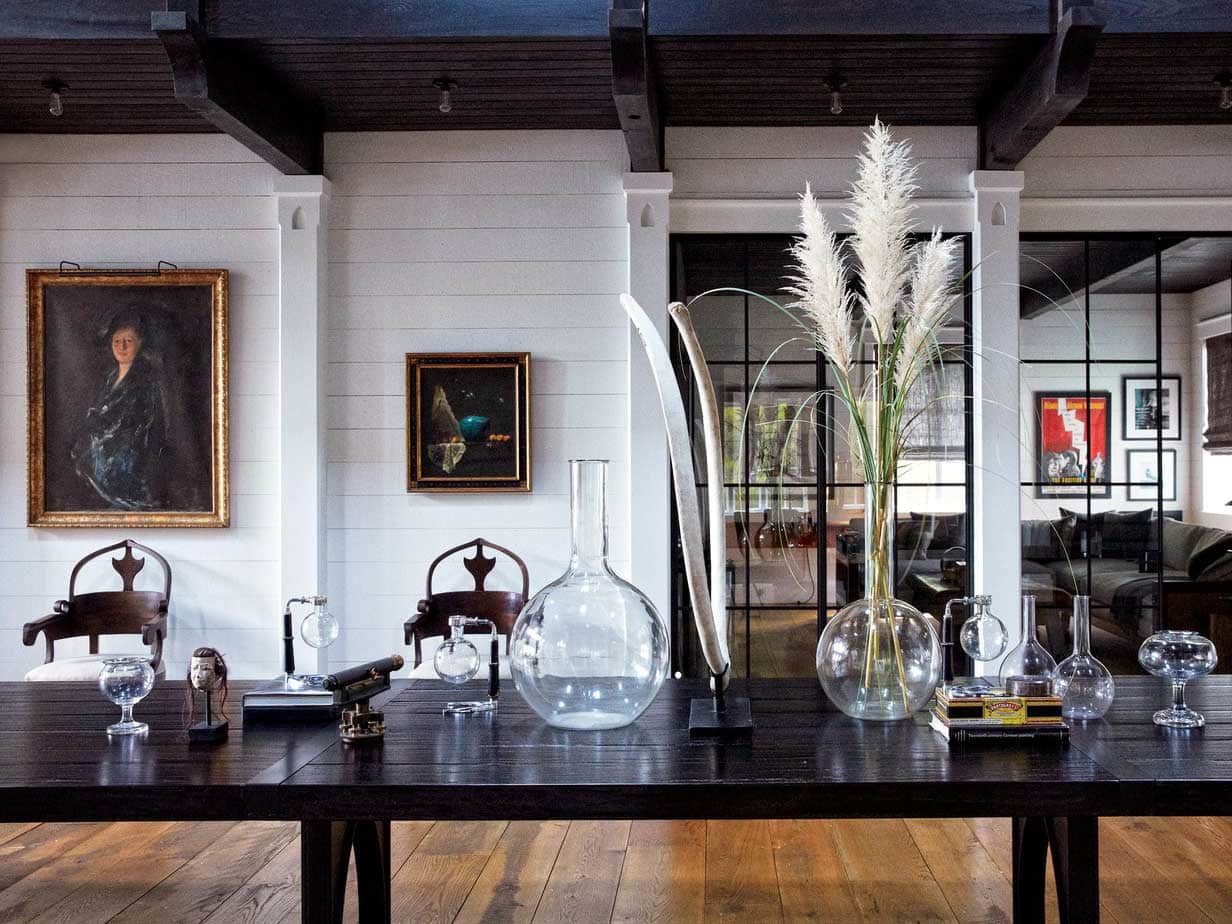 Gold frames on Mellencamp's art in the living hall and the simplicity of the setting recalls an Old World museum gallery.
Greater use of upholstery in the kitchen softens the atmosphere, and the rounded shape of the pendant light and the detailing on the tables help make the room more intimate. Pale colors tie it into the rest of the home.
Industrial touches in the bathroom, between the task lights and the sink fixtures, are a counterpoint to the luxe deep bathtub.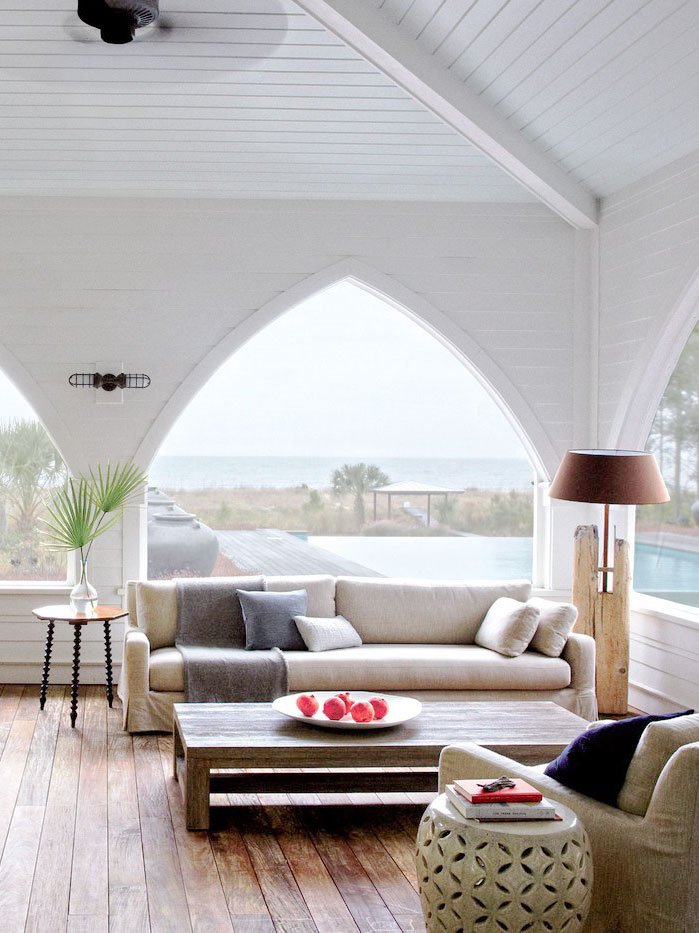 Gibson's neutral palette is understated elegance on Mellencamp's porch, where the tan and ecru echoes the natural colors just beyond the wide windows. How do you like this dramatic Southern retreat?