This post is sponsored by Walmart, but all text, images, and opinions are my own. Thank you for supporting the brands that keep Thou Swell running!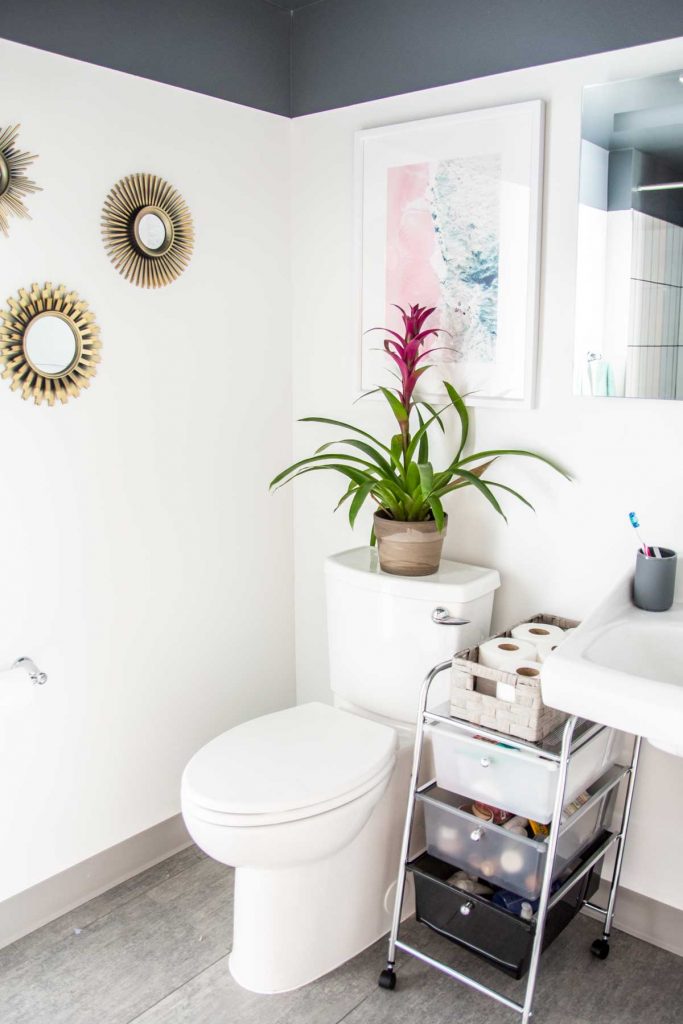 It's been almost three weeks since I moved into my new apartment at Cornell, and one of the first priorities for me and my roommates (besides getting all of our stuff moved into our rooms) was getting the bathrooms organized! I share a bathroom with one of my roommates so we wanted to make sure we could get ready quickly and easily each morning with space to stash away all of our toiletries. Balancing space for our cosmetics with an organization system while keeping the bathroom bright, clean, and happy I turned to the newly redesigned Walmart.com for inspiration from their Back to College section. I shared a lot of my favorite apartment essentials a few weeks ago, but I'm excited to show you my final bathroom design!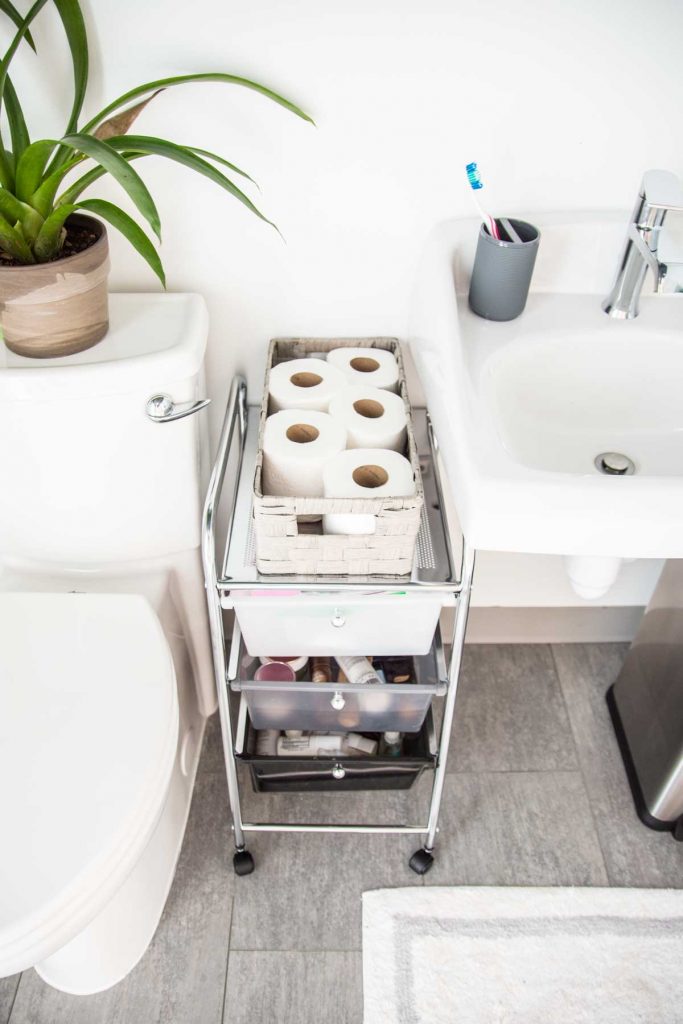 Everything has its place in our three-drawer organization cart that easily rolls around the bathroom. It fits perfectly beside the sink so we can reach for everything easily each morning and night. A woven basket fits on top for easy access to toilet paper when it runs out.
I love the detail of this fun mirror set for an easy way to fill the largest blank wall in the room. The set can really go anywhere and could be arranged so many ways!
I tied in some aqua to the design with these plush bath towels, but kept the bath mats simple with a grey border that matches the materials in the room and helps brighten the design.
Can't wait to share more of our apartment design! If you need anymore back to college decor inspiration, make sure to head to the Walmart Back to College site for curated shopping guides and free fast shipping (with no membership costs)!