(via Barnes Vanze Architects)
A table lamp is the perfect addition to a kitchen, and not as a task lamp. My family and I love to entertain in our kitchen, whether for a holiday celebration or the weeknight dinners we enjoy together. Adding in a lamp gives just the right gentle, warm light that softens the shadows of a long week and glows on the faces of the people I'm spending time with. Something about putting in that filtered light at shoulder or face level is better than any overhead light and hits everything just right. It's also the perfect night light to guide the way to a midnight snack, and amidst a long, slow dinner, a lamp gives just the right level of velvety golden illumination for the kitchen in between darkness and the typical pendant.

(via
Woods & Weaves
)
(via House Beautiful)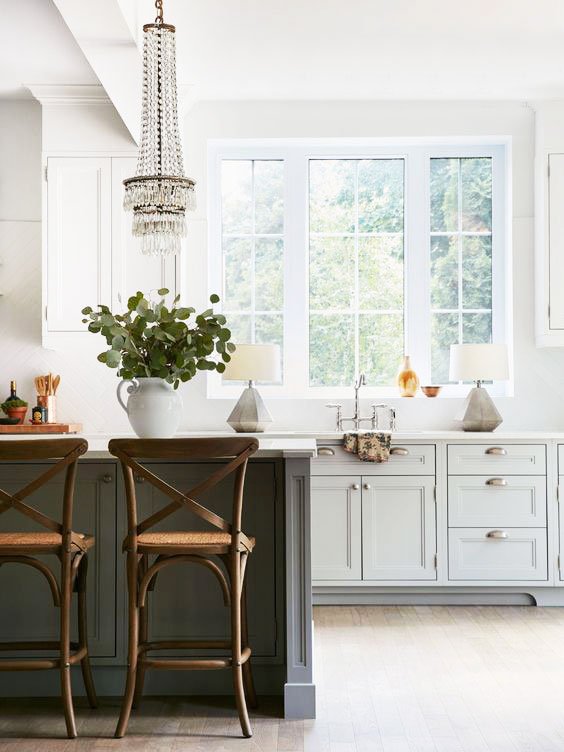 (via House & Home)
(via Thou Swell – A Modern Southern Home in Houston)
I love the warm human element brought to these kitchens by the table lamps featured on their counters. Borrow a table lamp from another room and try the look at home easily to see if it works in your own space!