(via Bon Appetit)
Although it's over 20 days away, the start of November has me counting down the days until I'm home for Thanksgiving break – which lots of delicious family meals! One of the clearest tastes of fall for me is the taste of squash – a super versatile fruits start showing up at the farmer's market and in grocery stores this time of the year, which means fall cooking has begun. I love the easy addition of delicata squash to pasta with brown butter, but as you'll find below, there are so many different ways to use squash (pumpkin included) in fall dishes, both savory and sweet. There are a few desserts in the roundup, but the butternut squash tart with apricot jam and pecans is really calling my name. Oh, and in case you were just as confused as I was on the difference between a squash and a pumpkin, Food52 is here to explain… I can't wait to try out some of these dishes when I'm home at the end of the month – have you started cooking with squash this season?
SHOP THE LOOK

[ezcol_1half]
PUMPKIN TORTELLINI (
via Design*Sponge)
This simple recipe is finished perfectly with sage butter.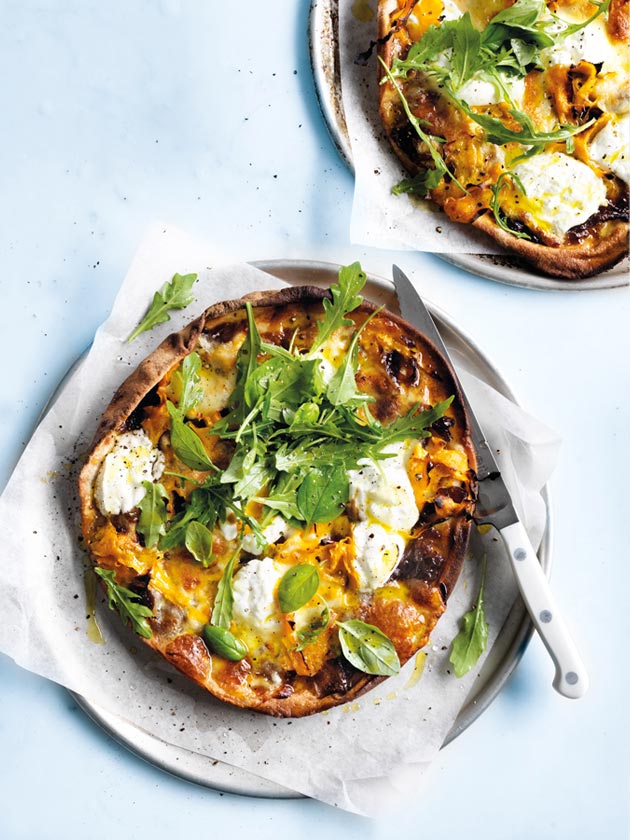 PUMPKIN MOZZARELLA PIZZA (via Donna Hay)
Upgrade your pizza game with this seasonal twist.

CREAMY PUMPKIN PASTA (via Pinch of Yum)
This creamy pumpkin sauce will warm up any chilly night.

SQUASH FARROW SALAD (via Bon Appetit)
A complete salad with ancient grains and a protein-packed dressing.

STUFFED ACORN SQUASH (via Love & Lemons)
This stuffed squash brings together lots of fall flavors in one dish.

ROASTED PUMPKIN BRUSCHETTA (via Kwestia Smaku)
Make pumpkin part of the appetizer course with an adaptable bruschetta recipe.

PUMPKIN ALMOND WAFFLES (via I Quit Sugar)
This delicious waffle recipe makes takes breakfast to healthier new heights.
[/ezcol_1half][ezcol_1half_end]

PUMPKIN RICOTTA GNOCCHI (via Bojon Gourmet)
These traditional potato dumplings make a great pairing with pumpkin.

SALTED PUMPKIN BRULEE (via Food52)
Add squash to your dessert menu with this twist on a classic.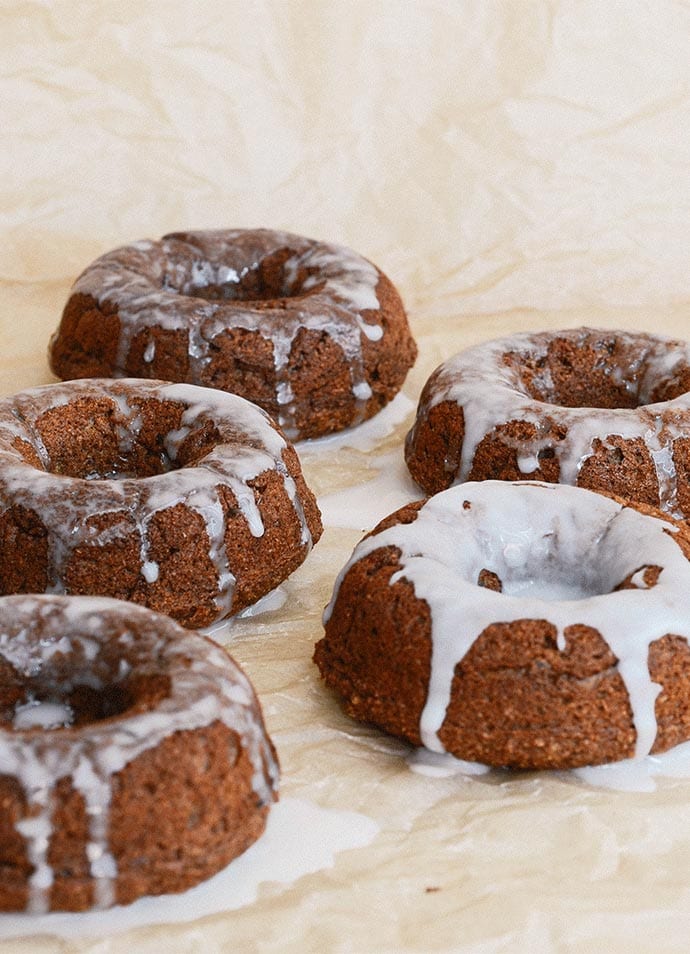 BAKED PUMPKIN DONUTS (via Thou Swell)
Try this healthy take on donuts for breakfast or dessert.

Garlic Spaghetti Squash (via Pinch of Yum)
Sub-in spaghetti squash as a healthy alternative to its namesake this fall.

BROWN BUTTER PUMPKIN PASTA (via Donna Hay)
This recipe takes a hearty approach to the spiralizer trend with brown butter and cheese.

DELICATA AND KALE SALAD (via Flourishing Foodie)
Kale takes backstage (finally) in this healthy fall salad.

Butternut Squash Tart (via Dimity Jones)
Swap out dense pumpkin pie for this sweet, light tart.
[/ezcol_1half_end]
The fun doesn't end here – follow along on Thou Swell's sweet and savory Pinterest boards to discover more delicious recipes!