I've always been envious of food bloggers – besides having serious recipe-creating skills, many of them are talented food stylists and photographers as well. I've been pinning away my favorite recipes this year and there are so many recipes I want to try out in the New Year. To celebrate a year of food (and talented food bloggers), I've compiled a list of the 20 best recipes of 2014 from my Savory and Sweet Pinterest boards to try in the New Year. Here's to a year of beautiful and delicious food, good company, and good conversation! Cheers!
[ezcol_1half]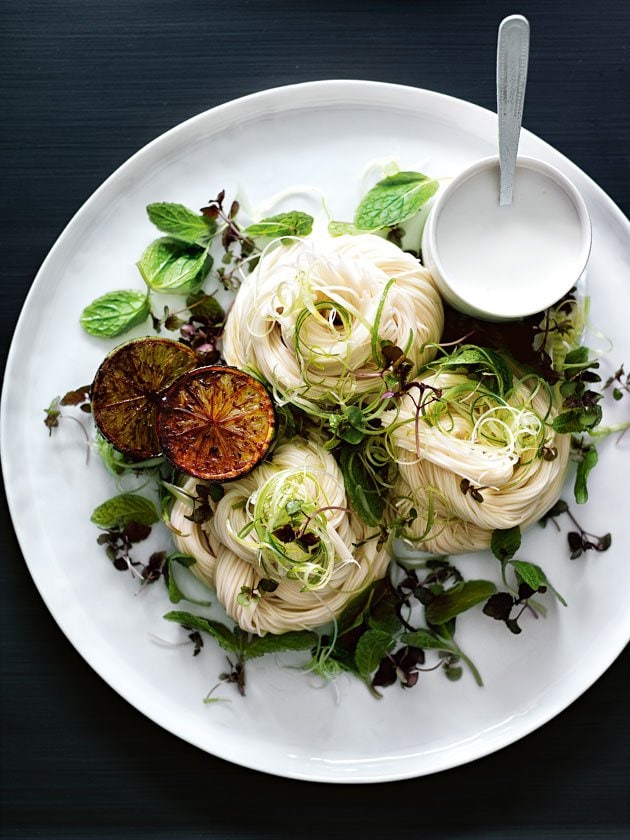 COCONUT NOODLE SALAD (via Donna Hay)
Fresh + tangy asian-inspired noodle salad.

Lemony Poppy Seed Layer Cake (via Sweet Paul)
The classic lemon and poppy-seed pairing takes a cake form.

Lime Chicken Burger (via Sweet Paul)
Spicy + tangy chicken burger recipe.

Mont Blanc Cassis (via Natalie E)
A decadent dessert pastry for the adventurous baker.

Seared Tuna with Chimichurri (via Kitchen Confidante)
Delicious herby seared tuna.

Raw Artichoke Salad (via Princess Tofu)
Fresh seasonal vegetarian salad.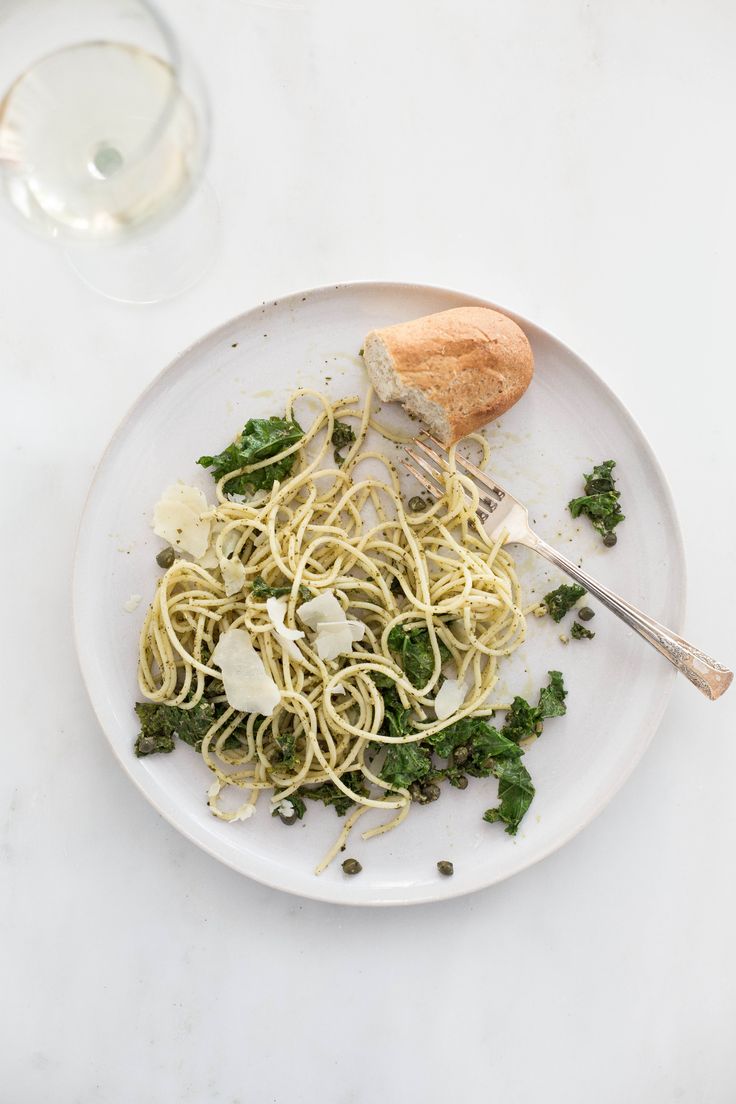 Pesto Pasta with Capers (via Whole Yum)
Delicious green pesto pasta.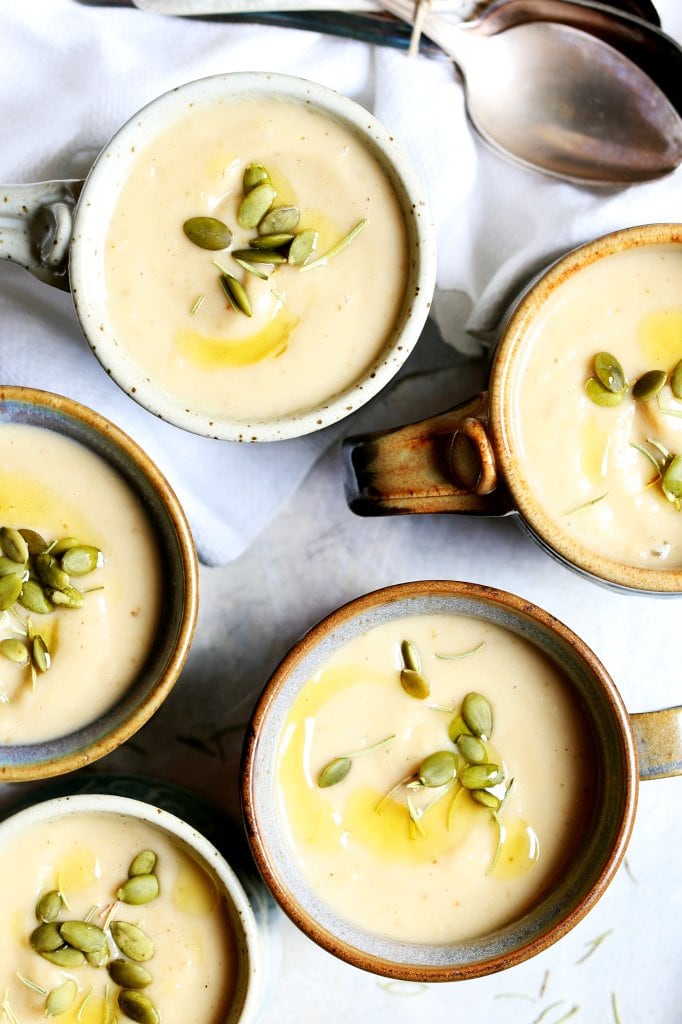 White Bean Soup (via Yummy Beet)
A warm hearty white bean soup.

Chorizo Eggs Benedict (via Half Baked Harvest)
A tangy + spicy breakfast triple threat.

Mandarin & Lemon Cake (via Twigg Studios)
Delicious and decadent citrus cake.
[/ezcol_1half]
[ezcol_1half_end]

Cantaloupe Mint Sorbet (via Tasty Yummies)
Cantaloupe sorbet with an unexpected hint of mint.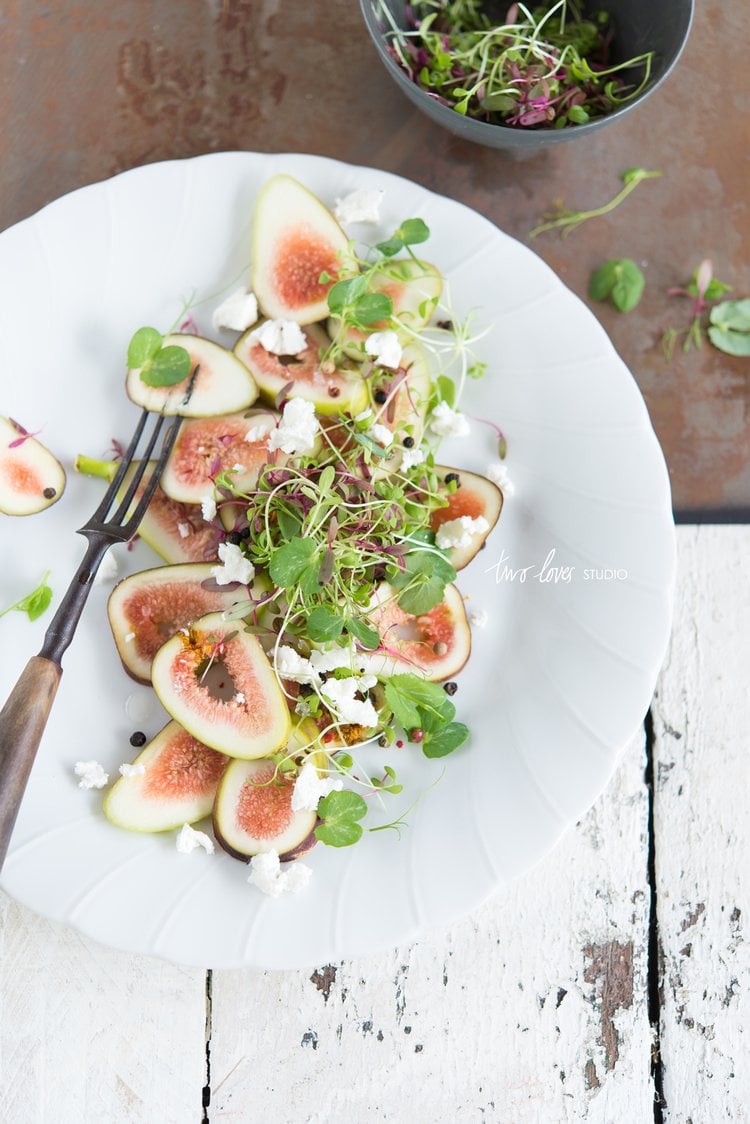 Fig & Feta Salad (via Two Loves Studio)
Delicious fruity + savory salad.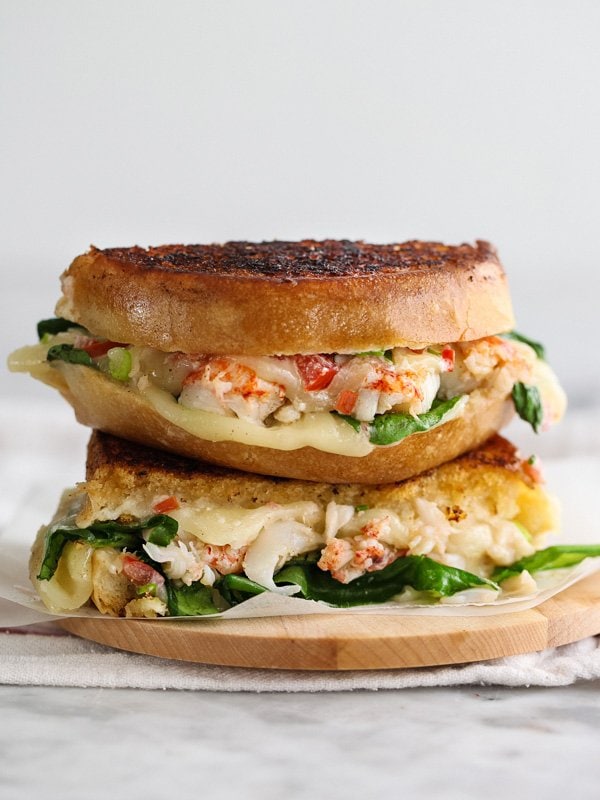 Lobster Grilled Cheese (via Foodie Crush)
Gooey cheesy lobster sandwich. What's not to like?

Spring Pasta (via How Sweet Eats)
Perfect pasta recipe to celebrate spring produce.

Grilled Salmon (via Heather Christo)
A fresh summery take on grilled salmon.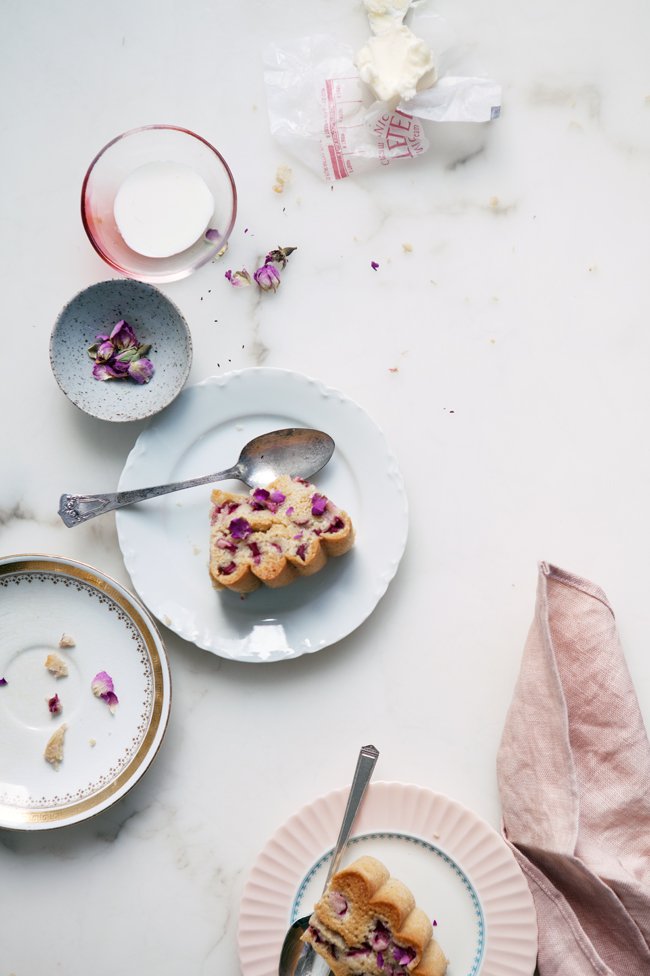 Rhubarb Rose Cake (via Cannelle et Vanille)
Besides delicious, this cake is absolutely beautiful.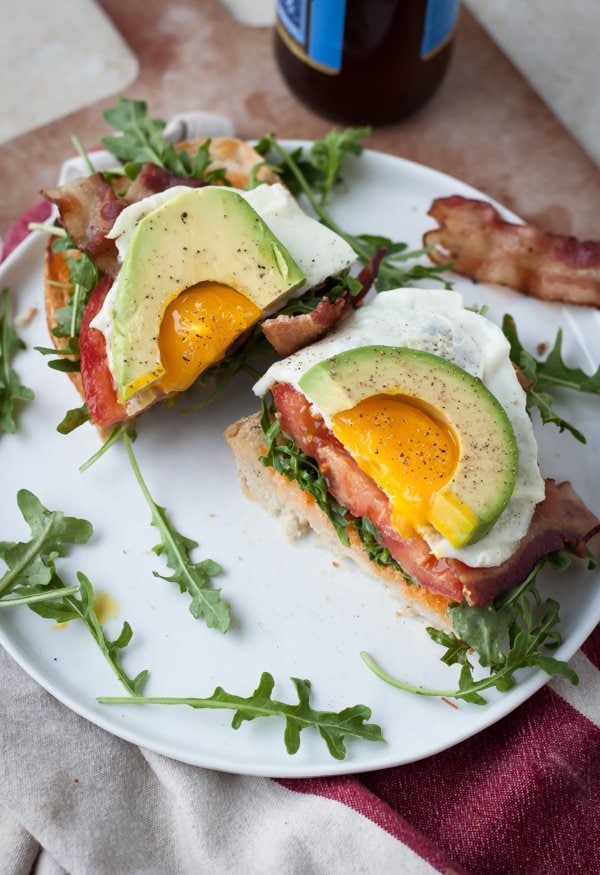 Ultimate BLT Sandwich (via Blogging over Thyme)
The recipe title says it all – ULTIMATE!

Ramps & Ricotta Gnocchi (via The Tart Tart)
Green, cheesy gnocchi recipe.

Peas and Favas (via Cannelle et Vanille)
A fresh salad that can easily be made vegetarian.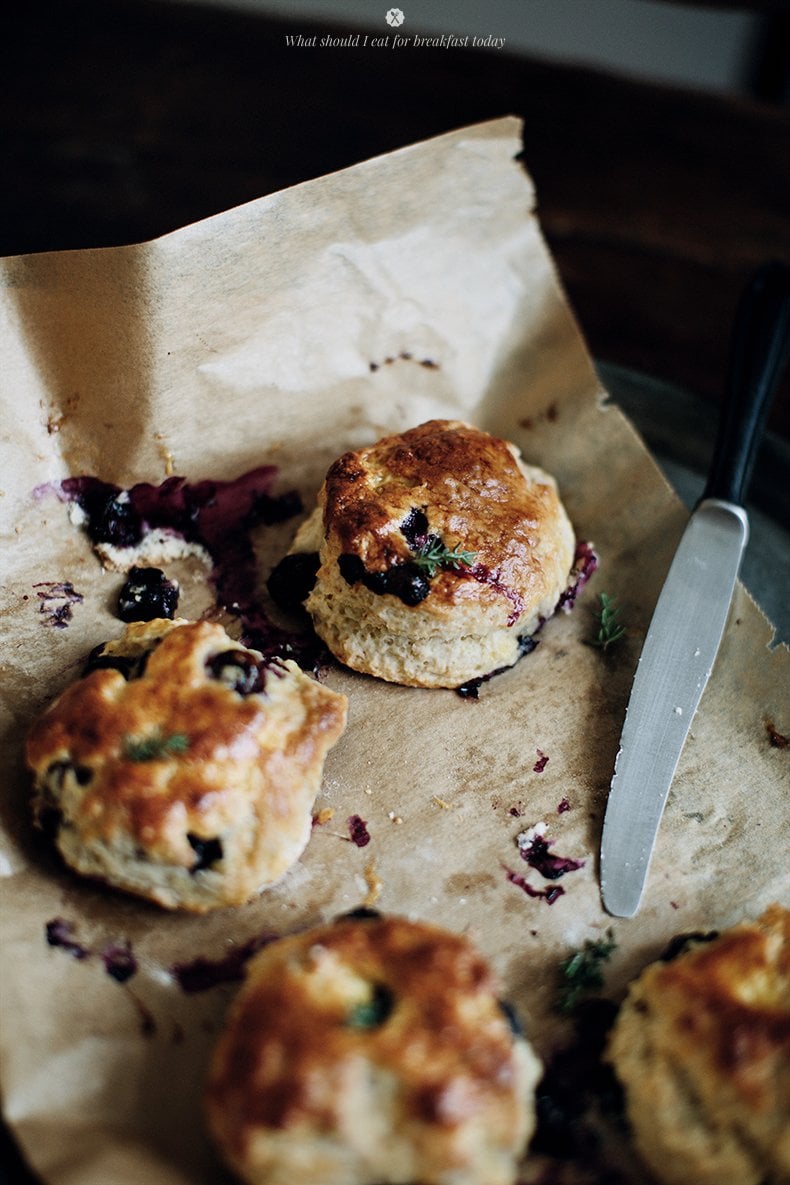 Blueberry Scones (via WSIEFBT)
Blueberry scones with a hint of thyme.
[/ezcol_1half_end]
Check out Best of 2014

by Kevin | Thou Swell at Foodie.com

This post is sponsored by Foodie, a recipe collecting website. Thanks for supporting the brands that keep Thou Swell running!