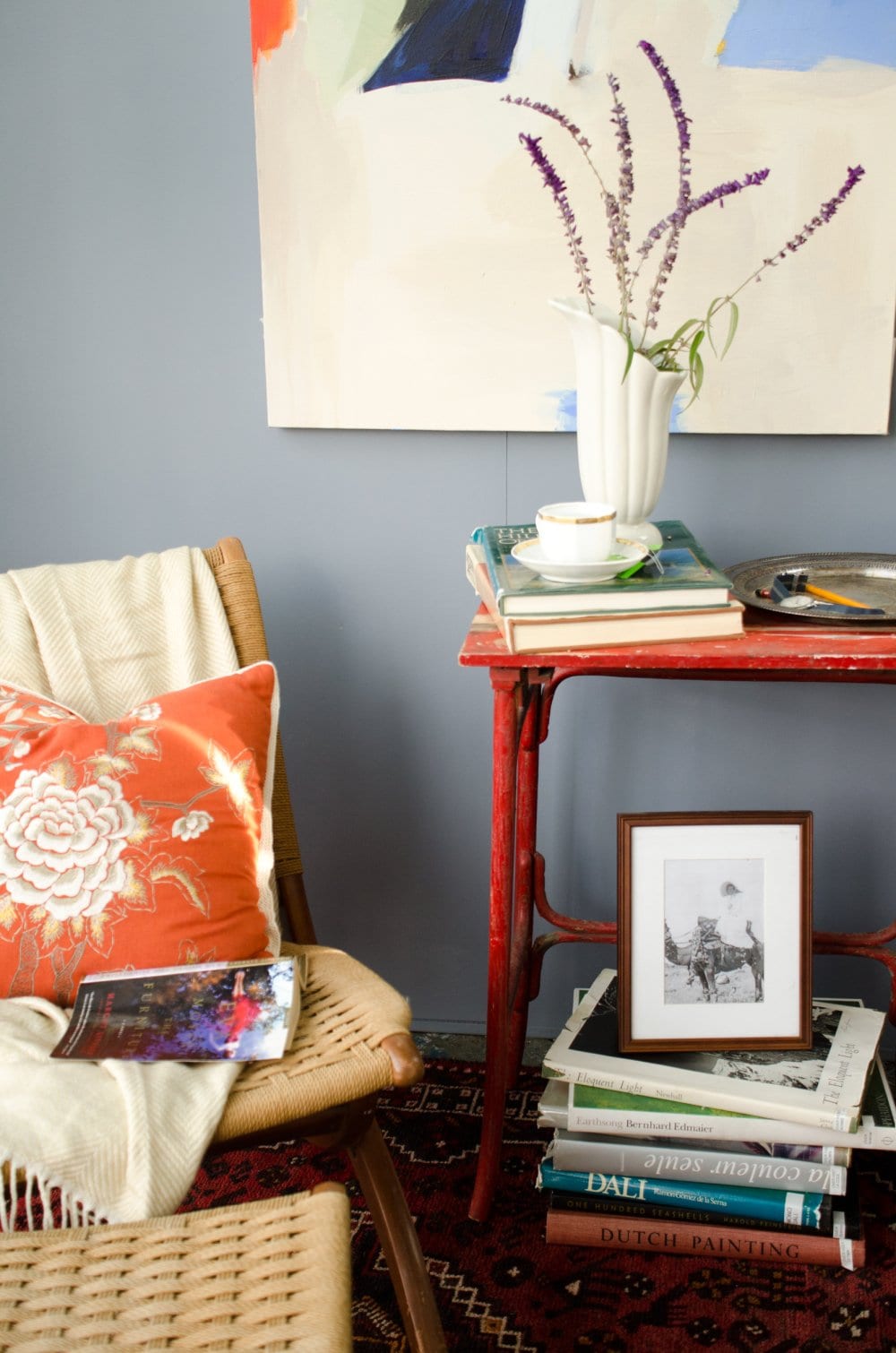 As many of you know, I have spent the last three months in Napa, CA at The Oxbow School, a semester school for Juniors and Seniors in high school who want to focus on the visual arts for one semester of their school year. Many of my projects at Oxbow have focused on interior design, as my love for interior spaces has manifested in a passion and (hopefully) future career. I've been able to focus on my artistic process and investigate topics more deeply, and all of my work over the semester cumulated in Final Project. In Final Project we're able to do a project on any topic we'd like. The project starts with lots of research, followed by a paper summarizing our findings and proposing a thesis on the topic (you can read my introduction here). We then started thinking about how to develop our research into an art piece, which turned into a two-sided installation around a wall for me, representing the impact of interior design. You can read my artist's statement below:
Does interior design matter, beyond aesthetic pleasure? I used this question to start my research, engaging the core ideas of interior design — the manipulation of color, light, and architectural spaces – to find out why interior design matters to me. I used final project to discover and declare my beliefs in an art form that can be mistaken as purely materialistic.

Through a synergy of my own experiences with design and my research, I found that intentional interior design establishes a sense of place. This sense of place is strongly tied to the environment and human's relationship with their immediate landscape; nature. On the front of my installation is an abstracted landscape of part of Atlanta's skyline. The curtains afford glimpses of the landscape, illustrating this permeability with nature and sense of place in interior spaces.

On the other side of the wall is an interior vignette. In this room, the focus was not on my personal style but rather the symbology of interior design to tell the story of someone's life. I channeled the personal clutter of my own home to frame the space of someone whose living room includes both family heirlooms and contemporary pieces. I wanted to create an imperfect space that felt real, as if the room's occupant could walk in and sit down any second. I hope as you approach the room, your idea of the occupant is illustrated in every detail of the room.

Through this project my own manifesto for design became evident, and I am able to articulate more clearly why I am so passionate about interior design. I hope that through my project, you are able to understand the impact of light and space on your emotions, and the ability for good design to tell a story.
I was lucky enough to get the support of a local antiques store, who kindly loaned me furniture to use in the room-side of my installation. See the other side of the wall (and a video of the whole piece) below…