Anyone else rushing to think of last-minute gifts for friends, co-workers, or hard-to-buy-for family members? Give them a gift card! I've teamed up with Target to share five fun and thoughtful ways to give a gift card as part of their #GiftCardCheer campaign. Though there's a gifting taboo against gift cards, they can be some of the most helpful gifts, as you give the receiver the freedom to find exactly what they need. No awkward strained enthusiasm. No awkward re-gifting. The best part? Give them a gift card from Target and they'll be able to use it to buy anything from produce to décor to clothes (personally, I would hit up that Nate Berkus collection). Skip the envelope and pair your gift card with a more thoughtful accompaniment.

Give it with a bottle of wine, and you can even pop the Target GiftCard® into a luggage tag for a fun bonus. Pop on a bow and you're ready to bring peace and joy to any household.
Bundle the Target GiftCard® in a chef-friendly package to compliment the cook, and let it serve as a precedent for more good cooking through the following year…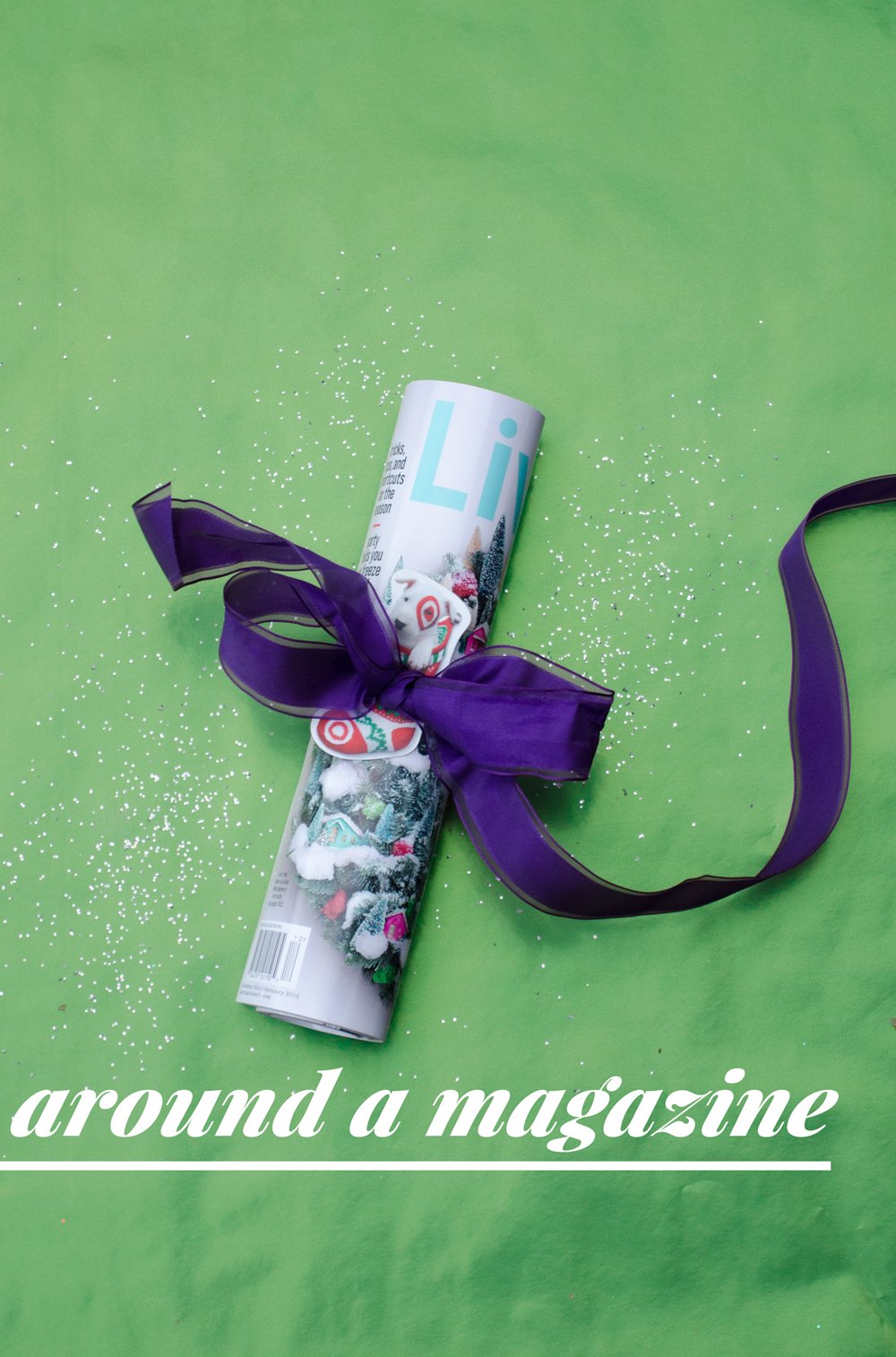 Know a budding fashionista? A food-lover who hasn't discovered Saveur? Give them the gift of the press to inspire future purchases with their Target GiftCard®.
The classic silver frame – perfect for a budding photographer or family reunion enthusiast. Slip in a personal note and the Target GiftCard®, and you've got yourself a solid (sterling) gift.
Christmas is a great time for flowers – in the Northern hemisphere we don't see much of them this time of the year, so a colorful bouquet is sure to brighten anyone's day (especially if there's a Target GiftCard® tucked inside)!
 Disclosure: Compensation was provided by Target via Mode Media. The opinions expressed herein are those of the author and are not indicative of the opinions or positions of Target. Thanks for supporting the brands that keep Thou Swell running!