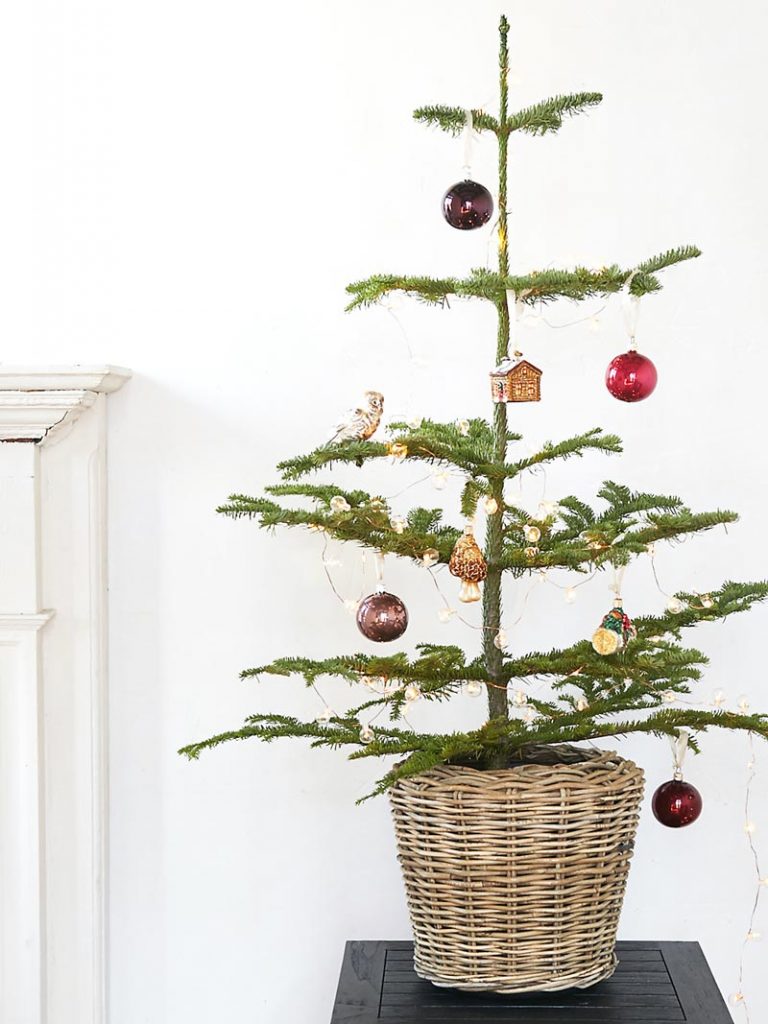 (via Terrain)
Decorating the tree is one of my favorite holiday traditions. I always help choose the color scheme for the tree, which is my family's way of setting an intention and mood for our Christmas. We've done a clementine orange and new-bud green for a poppy, modern celebration, shades of jeweled blue for a calm, reflective holiday, and deep crimson and fir for a more old-fashioned Yuletide, always choosing where we're going to focus our time together. We always choose a good evening to come together amidst the twinkling lights and Christmas songs that haven't gotten old yet to carefully hang ornaments on the tree. There are the nostalgic ones, the homely gifted ones (you have some too, I bet) and the elegant shapes we've always had on the tree, and every year the familiar elements blend into a unique combination that signals the start of the season to me and my family.
My philosophy for tree decorating is to save on your filler ornaments – the simpler shapes that set the color palette for the tree, then splurge on a few unique ornaments each year for the pieces that will hang year-to-year and create the most lasting memories. Target is a great place to find the filler ornaments, since they sell large sets (here are silver and gold sets) that you can purchase all at once. But you'll need a few more meaningful, unique pieces to add personality to your tree. These unique ornaments will become increasingly special as you pull them from your ornament box each year! Shop my favorites below.
SHOP THE LOOK

SHOP ORNAMENTS

See any special pieces you might add to your mix this year?