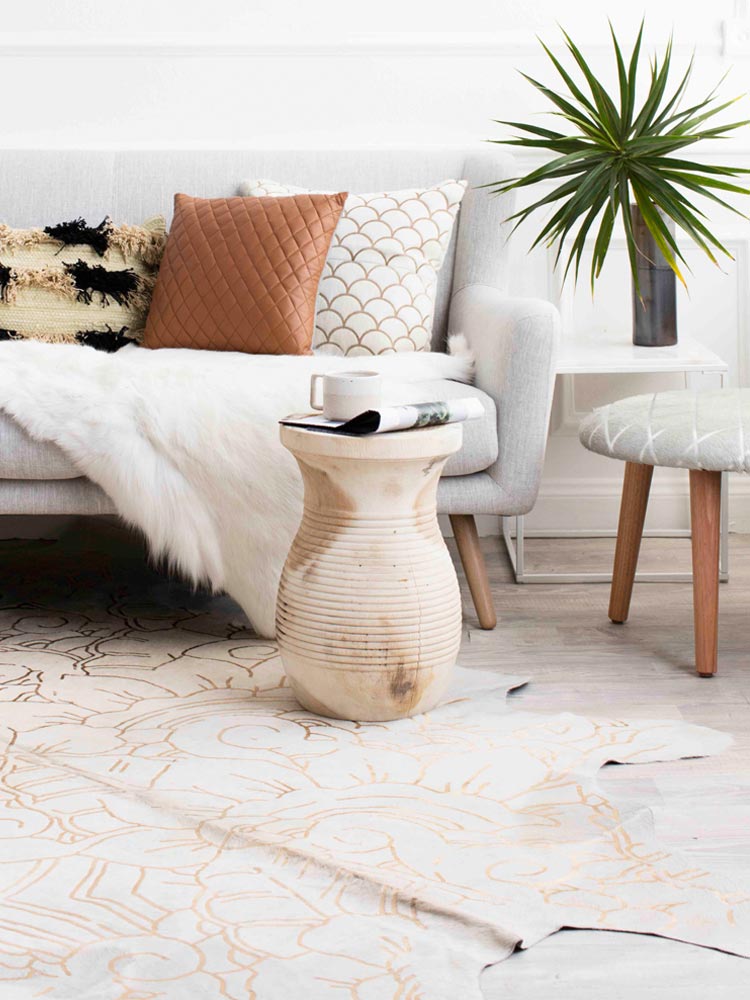 (ISOLA rug, HERMEZ ottoman, and LUNETA cushion)
This post was written by Caroline Modig and sponsored by ArtHide where you can find originally designed and ethically sourced leather products of an heirloom quality.
Cowhide rugs have been all the rage these days – as opposed to the times when they were seen as a characteristic of country homes or western themed décor, today they are trending the must-haves list of people with varied design preferences. Be it a home with clean and minimalist, elegant, modern or even traditional décor, people are switching the conventional choices of rugs with this fresh option for rejuvenating the aesthetic of their homes. These rugs have also grown in popularity since they're so versatile, durable and really easy to clean. They are available in numerous colors, patterns, prints, shapes, sizes and with a wide price range. Whether your preference is monochromatic and subtle or a bold statement like the Batik-patterned piece in the living room above, the options are endless.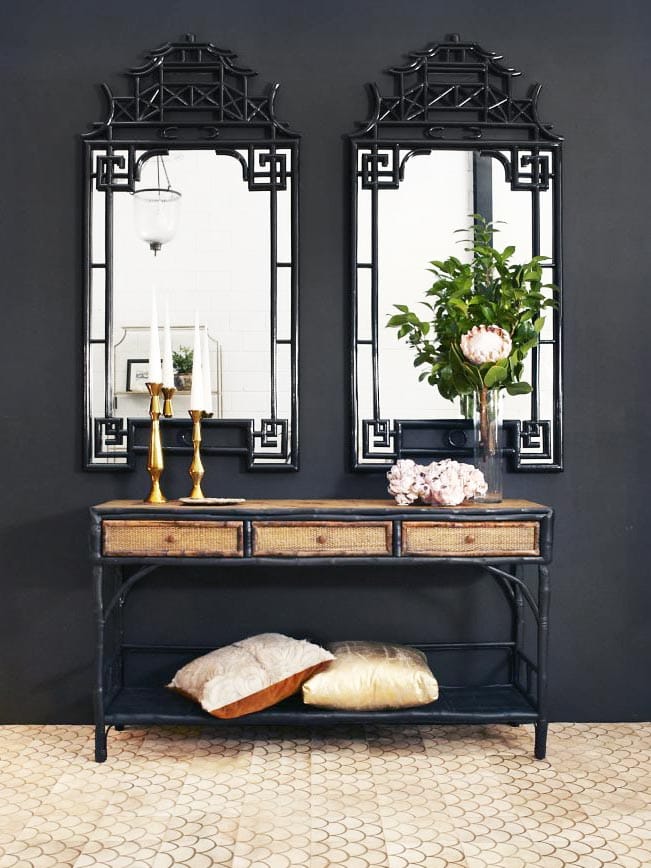 (ArtHide LUNETA rug)

BRIGHTEN YOUR ROOM
If you have dark flooring or walls, you can uplift the entire look of that area with a white or other light hued cowhide rug such as the one in the image above. The final impression will be a beautiful contrast which will brighten your room. This contrast can also work well the other way around if you use a dark-brown or black cowhide in a light room – grounding the room with a strong anchor.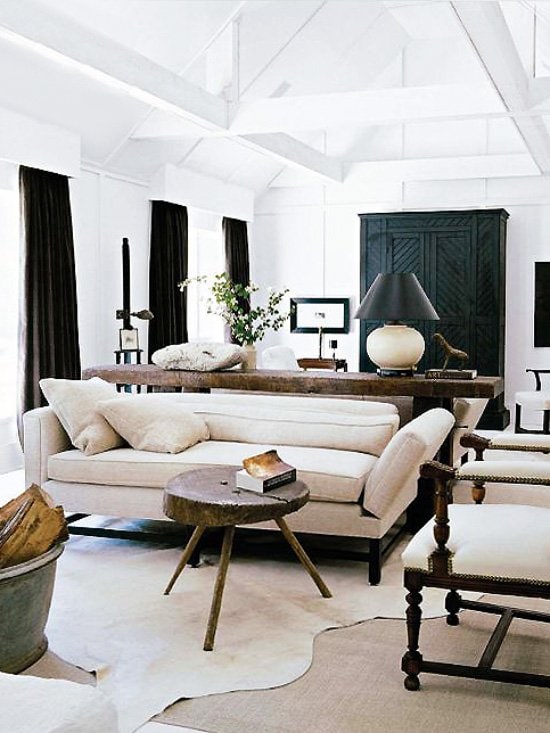 (via Darryl Carter in Elle Decor)

THE PERFECT LAYER
You can also layer your old rug with a new cowhide rug. Whether you are looking to hide a terrible stain on that old rug, or simply wish to add some vibrancy to the room, layering a hide on a neutral rug such as a sisal one will create a cozier, more sophisticated space that blends well in a traditional living space.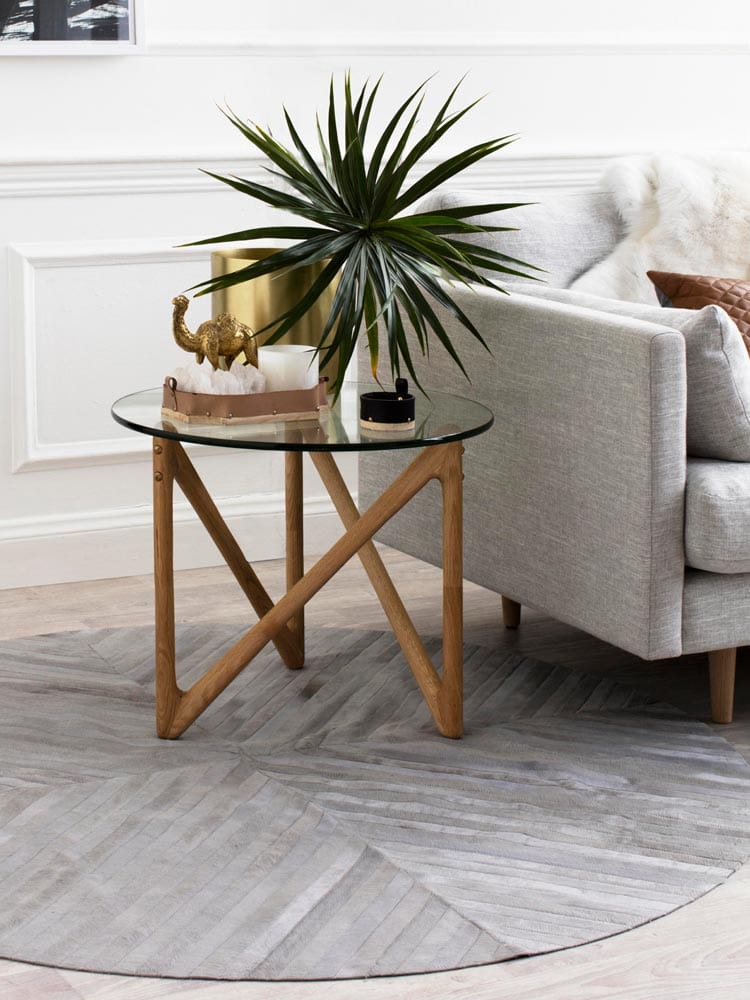 (ArtHide LA QUINTA rug)

TRY AN ORGANIC SHAPE
While the traditional cowhide has a distinctive, organic shape, you can also opt for a circular piece for a subtle accent like in the living room above. Using a circular rug is perfect for styling small spaces, and is also perfect for complementing non-traditional living room layouts or mimicking the shape of a table above, like a circular dining table for instance.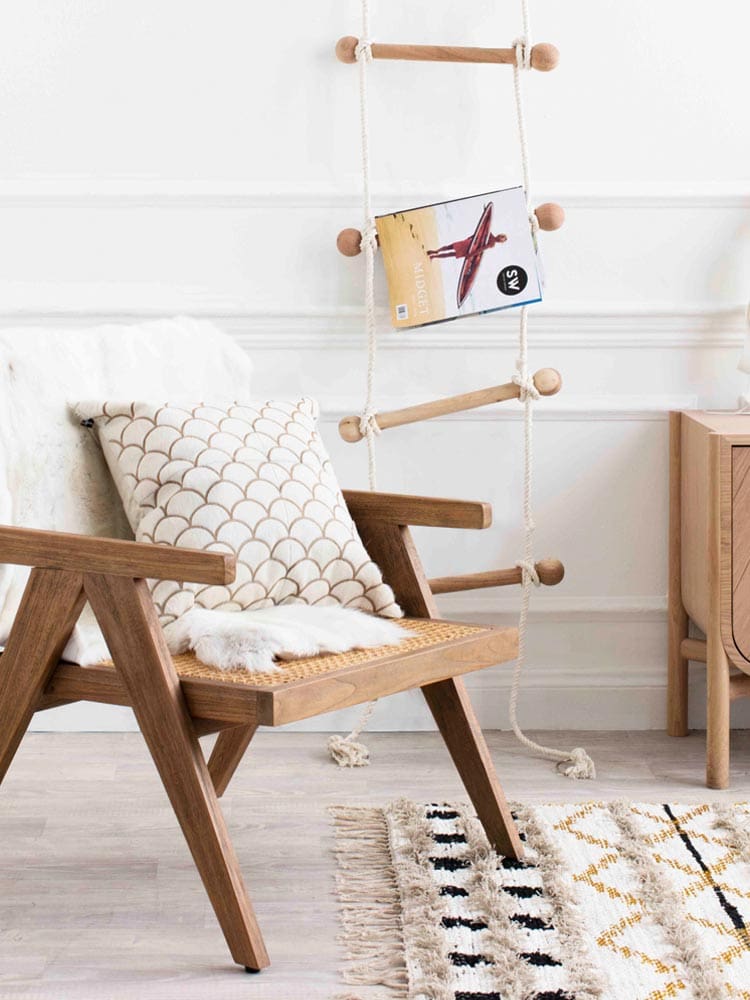 (ArtHide LUNETA cushion)

ACCIDENT PROOF
Trying to figure out decor that will survive your beloved pet or vivacious kids? Cowhide is the perfect solution. These kinds of rugs and pillows are stain resistant, and spilled liquids will rarely penetrate the hide. Most liquids stay on the top of the surface long enough to be cleaned with a wet sponge. You can vacuum or brush them by hand in the direction of the hair. This redistributes the natural oils to help retain the quality of the rug.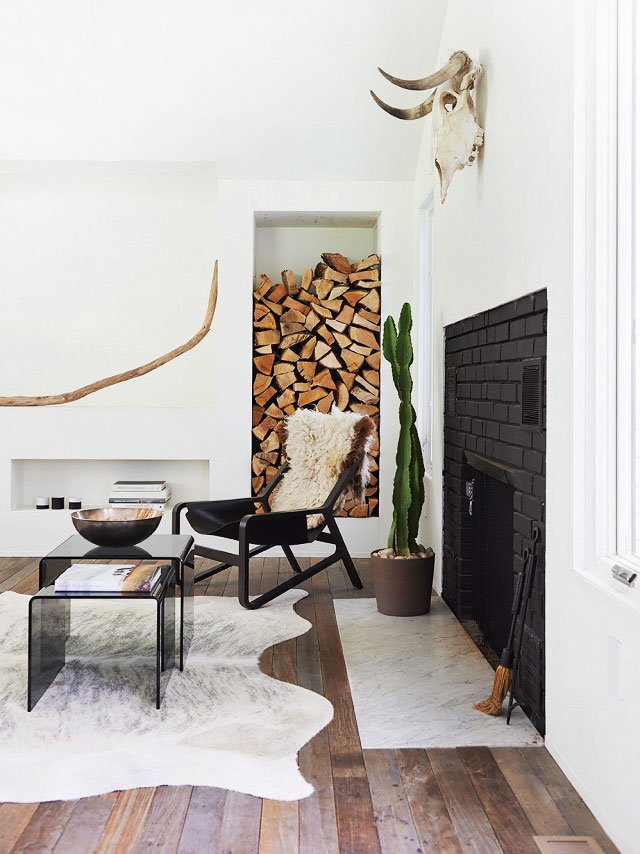 (via MyDomaine)

WELCOMING WARMTH
Cowhides are so often used in Scandinavian design for their subtle warmth and natural look. These rugs pair perfectly with bright, minimal spaces because they add just enough of a neutral touch to the room without overwhelming the clean white aesthetic. Their organic shapes also adds to the casual, inviting aesthetic so often found in these spaces.
For more hide rug inspiration check out ArtHide. Make sure to check out their hide collections, accessories, bespoke service, and blog.