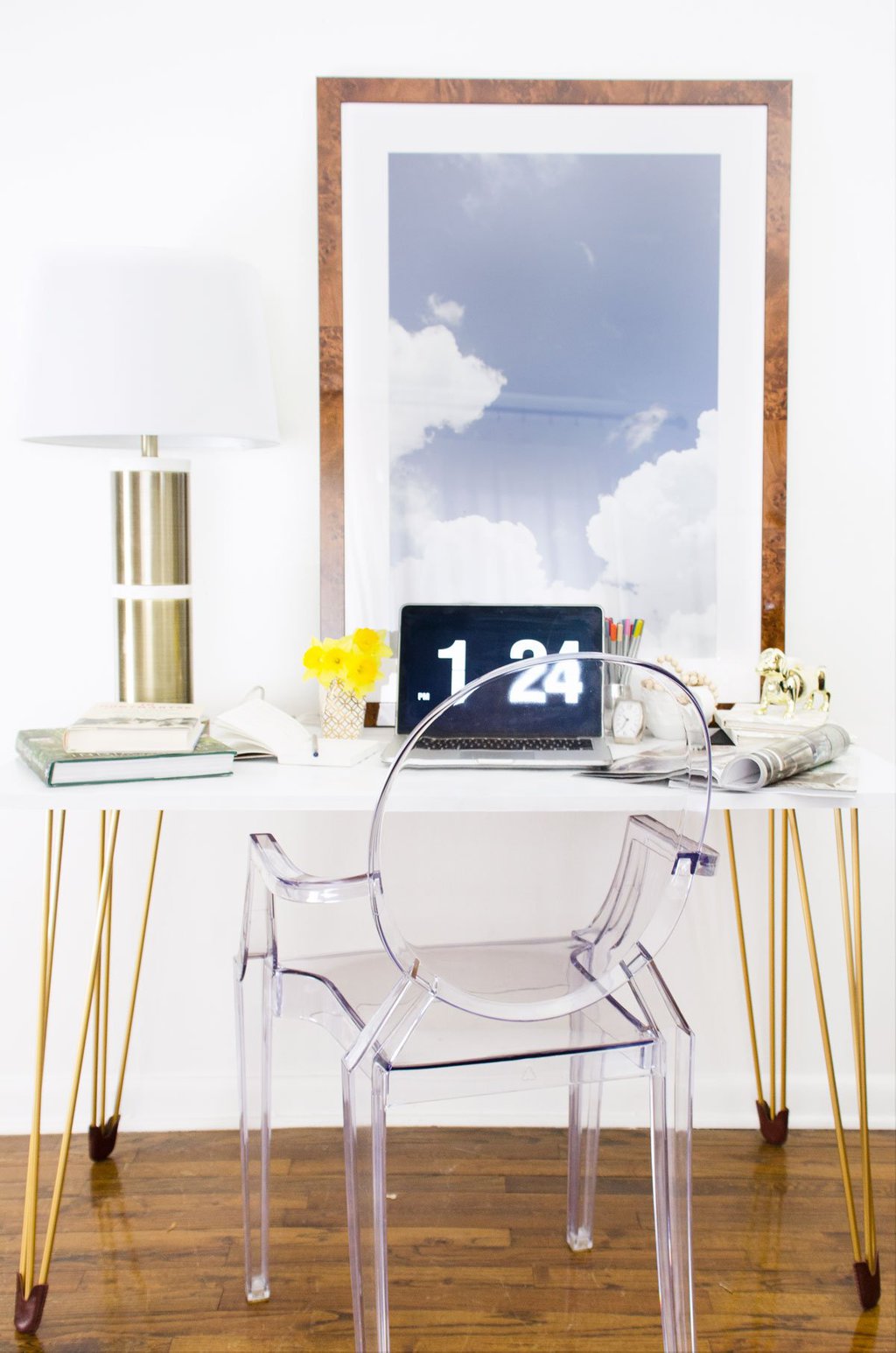 I've been a fan of PrettyPegs' simple, modern table legs for chic Ikea Hacks for a while now, but when they released their new Harald legs I knew I had to try them out. They're similar to hairpin legs, with a gold finish and pretty leather pockets for the ends. They're slightly angled out for a light, modern look. I paired the legs with an MDF panel painted high-gloss white, but the size and colors are endless when it comes to the top you choose for your desk. The legs also have a bracket and come with all the screws you need to install them. With such an easy way to create a custom desk why not give yourself the perfect workspace with custom furniture legs?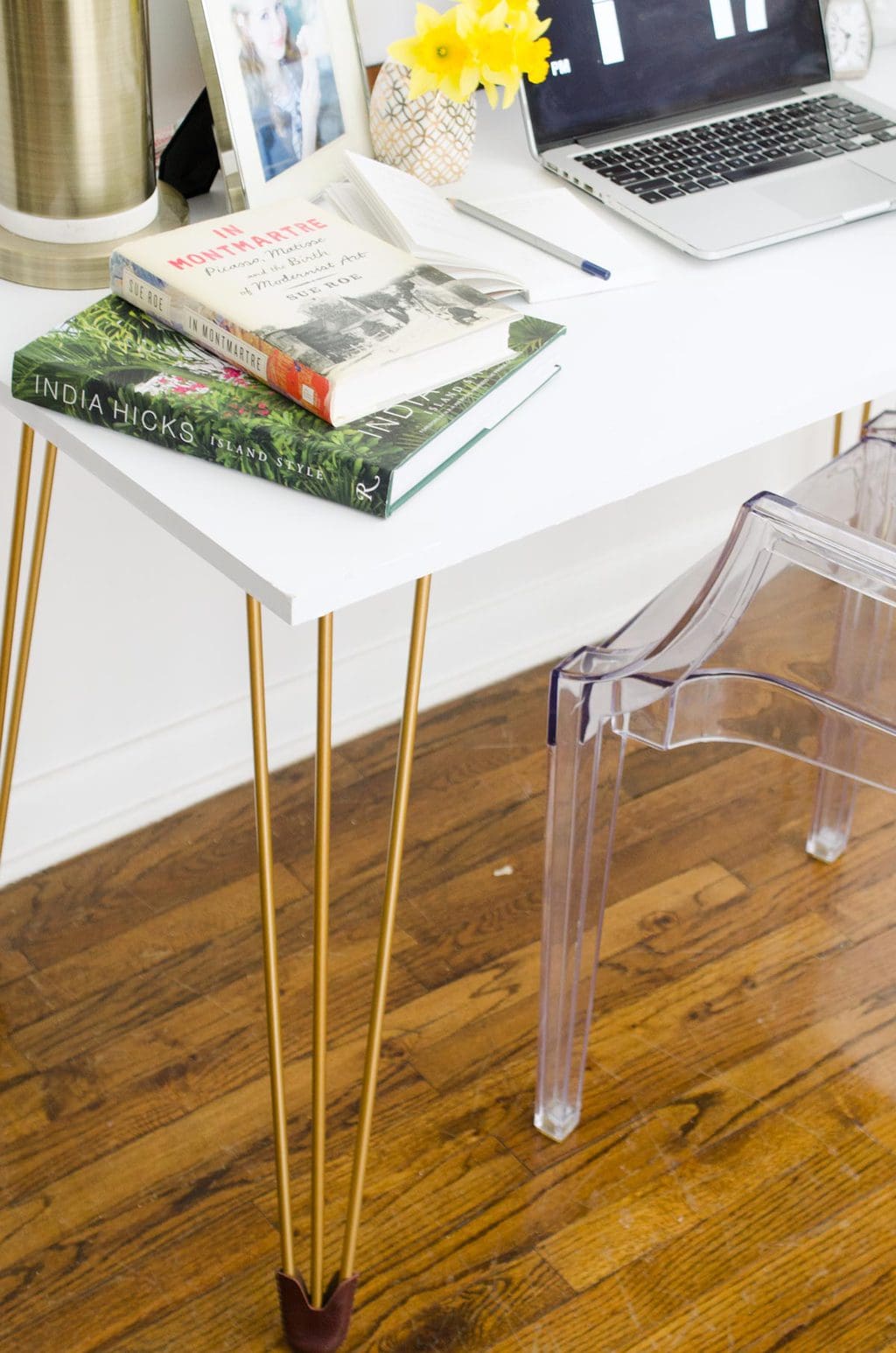 MATERIALS
– One set of Harald table legs
– One MDF panel (I used a 2′ x 4′ size)
– 3-4 cans of high-gloss white spray paint
– Cordless drill
– Pencil and ruler
– Phillips head screwdriver
DIRECTIONS
1. After gathering my materials, I spray painted the top and sides of the MDF panel with a high-gloss white spray paint. The MDF absorbs a lot of the paint, so you'll need many coats to create a solid, glossy cover. Leave the panel to dry overnight.
2. Once the panel is completely dry, lay it upside down on the floor and use a ruler and pencil to mark where you'll drill in the legs. Since the legs are angled, you'll want to place them further underneath the table than regular legs. I placed my legs about three inches into the panel. Once you've marked for each leg, use the drill to create holes for each screw.
3. Using a Phillips head screwdriver, screw in each of the legs using the screws that came with them. Flip your desk over, style, and enjoy your new workspace!
Make sure to check out PrettyPegs' selection of furniture legs – they're so many colors and styles to choose from!

This post was sponsored by PrettyPegs, but all text, images, and opinions are all my own. Thanks for supporting the brands that keep Thou Swell running!