One of my resolutions this year is to rethink my workspace and create a space that's more clean, intentional, and inspiring. Although I want my desk to be functional, I don't want to lose a sense of fun in the space, which is why I'm excited to share Jonathan Adler's new phone designs for Motorola. They are the perfect colorful accessory to add life to a clean office, and their patterns perfectly capture Mr. Adler's colorful, whimsical aesthetic. Since I've been staying in San Francisco with Celia Tejada while I intern under her at RH (more on that soon, see sneak peeks on my Snapchat: thouswell), I took the opportunity to gather some inspiration from Celia's own office so I can return to Atlanta with a fresh perspective on creating a more inspiring workspace.


Invest in a comfortable chair and sizeable desk
Your office should be comfortable and stylish, like any other room in the house. Staying focused and inspired depends on your environment, so splurge on pieces that will encourage your most productive and creative workflow. While having a large desk will allow working on larger projects and spreading out your work, the larger surface area can get covered very quickly, so make sure to follow up with an efficient system of organization.
INFUSE WHIMSY WITH ACCESSORIES
Workspaces are primarily functional, but the fun happens with the accessories. Keep an organized and cohesive set of office supplies that can be quickly reached on your desktop, and bring more color and pattern to your technological accessories, like the new
Jonathan Adler Moto X
. The
Moto X
has a top-rated 21 MP camera, all-day battery, fast-charging, and has advanced water protection, so it's very functional besides being well-designed.
DON'T LET THINGS PILE UP
Now I'm no expert at keeping my desk clear and organized, but I know it's one of the most important ways to keep a clean, focused workspace. Create a filing system and keep a trash can nearby to quickly file away or dispose of extra paper, so aren't left with distracting piles around the perimeter of the desk.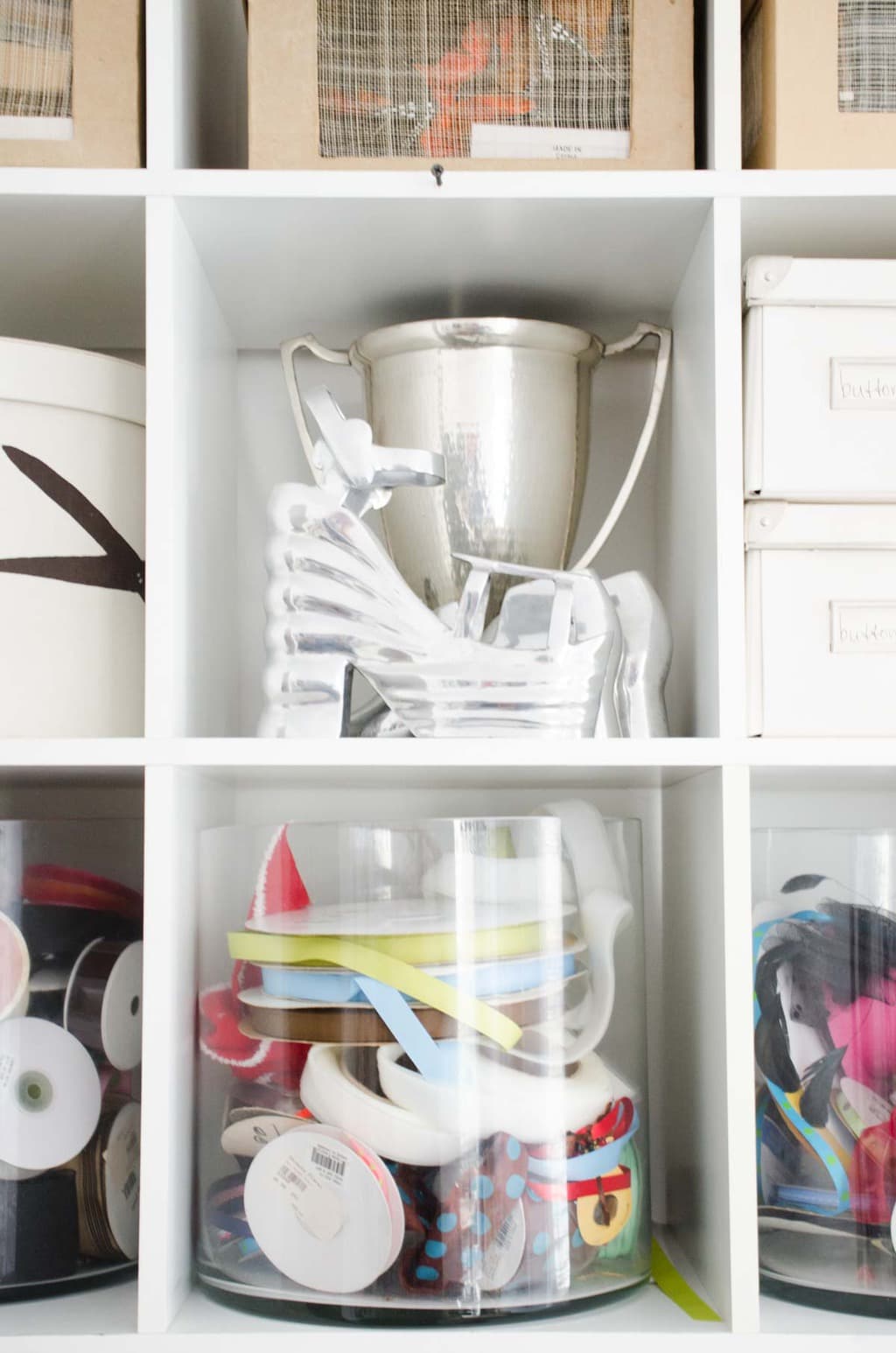 SAVE ON SHELVES, SPLURGE ON ORGANIZATION
While beautiful bookshelves are certainly inspiring, this is one area where function trumps form. Save on simple, less-expensive shelves, and then spend a bit more on bins, baskets, and boxes to organize the contents of your shelves into a clean, easy-to-locate system. Put pretty collections (like ribbon) in large glass vases, and tuck away the other stuff into woven bins and fabric boxes.
DEDICATE SPACE FOR INSPIRATION
Dedicating a space for your favorite objects and images (whether you cut them out of magazines or print them from your favorite sites), provides a focal moment in the room and direction for creative projects. Creating an inspiration board is a great way to set the tone of your workspace, but it also can quickly overflow, so set a schedule for updating or clearing the board so it stays clean and curated.

This post is sponsored by Motorola but all text, images, and opinions are all my own. Thank you for supporting the brands that keep Thou Swell running!