I'm very excited to share this incredible loft this week because it's one of my favorite homes I've seen recently. Not only does it feature a beautiful mix of authentic modern furniture and a jaw-dropping art collection, the vintage marble floors and fir-planked ceilings set a traditional backdrop for a truly unique abode that has been cunningly curated. Kevin Roberts and Timothy Haynes's style in their modern Manhattan loft departs from their client work with more risks and a bigger impact. While sometimes clichéd, their art adds an engaging element to many of the rooms, like the Secundino Hernández painting above, which lends a sense of energy and a pop of color in the entryway.
SHOP THE LOOK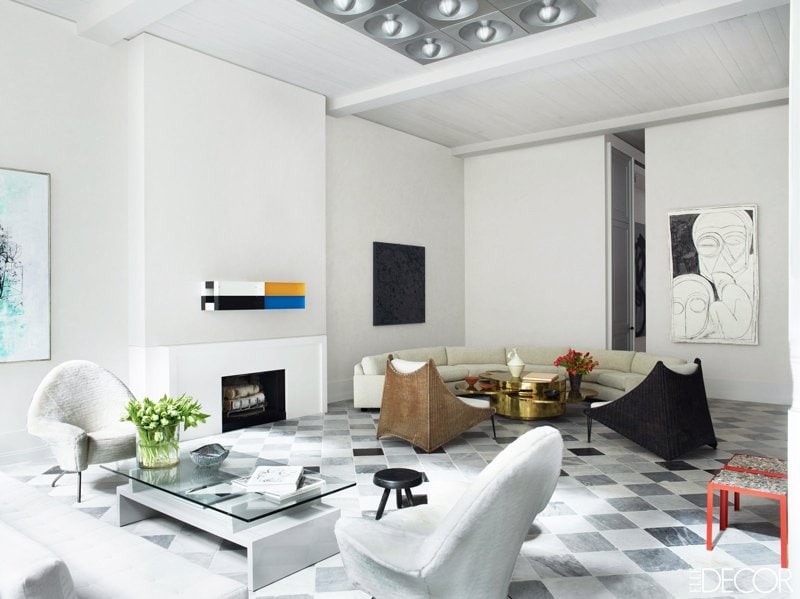 One of my favorite parts of the Atlanta Holiday Home this past year was the pair of dining tables in the breakfast nook. Having two tables is great for breaking up a long room, and the extra table easily transitions from entertaining a large group to serving as a buffet when the extra space is not needed. In this home, I love how the light fixture spotlights each table – I imagine it must make the spacious room feel much more intimate at night!
The neon sign is a playful touch in this simple boudoir, and the uncluttered room leaves space for the 18th-century floorboards that were salvaged from a Pennsylvania farmhouse. Below, a Murano glass pendant shines like a moon against the charcoal cabinets.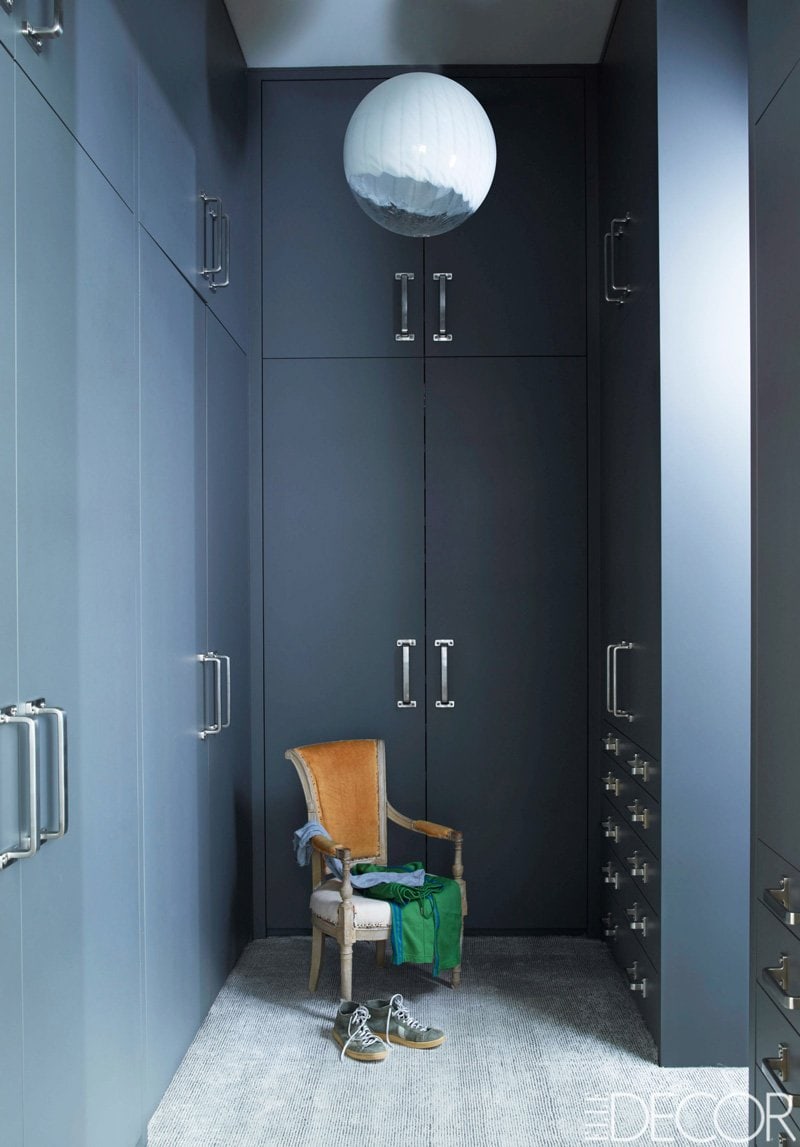 (via Elle Decor, photography by Simon Upton)
The 1960's Fontana Arte light steals the show in this marble bathroom, although the cantilevered sink is also pretty swanky… Each room has a different element of surprise, but I'm seriously in love with the dining room setup and the bespoke kitchen details. What's your favorite part?