This post is sponsored by Walmart, but all text and opinions are all my own. Thank you for supporting the brands that keep Thou Swell going!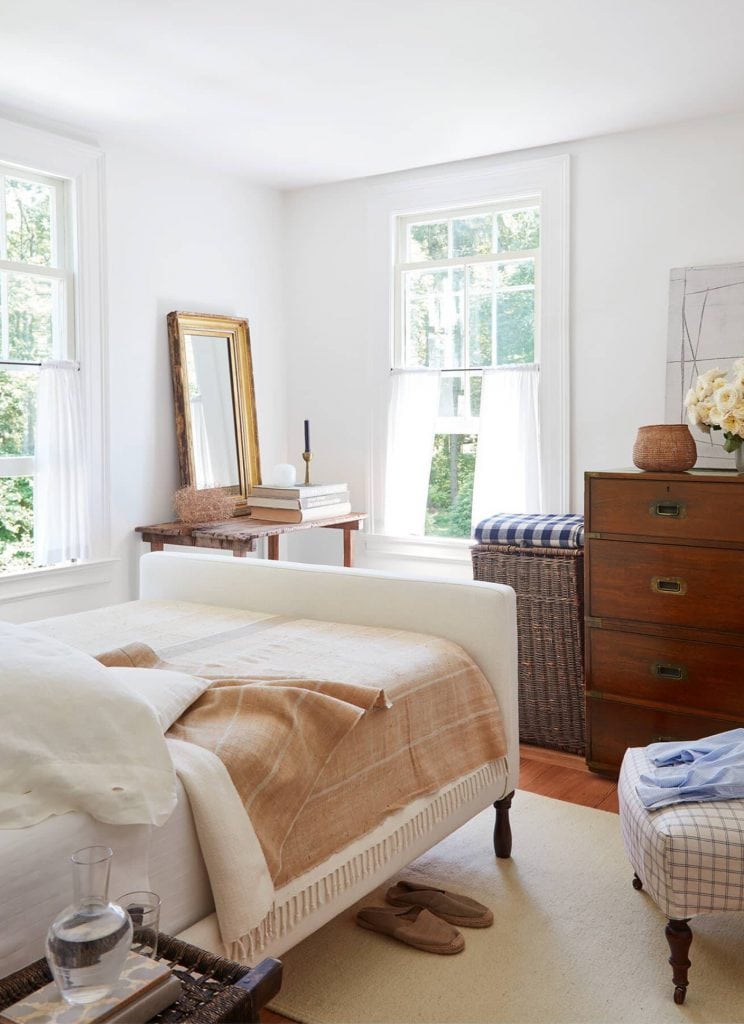 (via Veranda)
Moving is an effort that makes you acutely aware of just how much stuff you have, so after moving into our new house in December I went on an organizational rampage! I started with my bedroom, the bathroom I share with my sisters, and my mom and I tackled the kitchen pantry too. My little sister Grace wanted in on the action, so I agreed to help get her new closet and bookshelf organized as well. I turned to Walmart's great organization page on their website – part of their New Years resolutions covering food, travel, and work, which you can shop easily here. I stocked up on baskets, bins, and organizers, and with free two-day shipping it all came so quickly! See what I'm tackling below and shop all my organizing essentials.

[ezcol_1half]
[/ezcol_1half][ezcol_1half_end]
[/ezcol_1half_end]
[ezcol_1half]
[/ezcol_1half][ezcol_1half_end]
[/ezcol_1half_end]
Grace's closet needs a lot of simplification. I am focused on cleaning up the top wire shelf with a row of white bins. Repetition is key and will help visually declutter the top. With all her bags, I'll be able to consolidate a lot of by stacking them inside each other. Her polaroids are so sweet but we decided to simplify with just three on either side. This will help keep the area a little clearer and brighter with more of the wall showing. She also needs some new jewelry stands for necklaces, bracelets and earrings. Along with acrylic makeup organizers, these pieces will clear a lot of space on the top of the dresser! Finally, the shoes on the floor can easily be organized with a shoe rack so everything has its place.
On her bookshelf, I found some great office organization tools like these letter trays and pen holders. For a lot of the little things sitting on the shelves, I found white baskets that will visually clear the shelves and keep things cohesive on the lower shelves. I can't wait to share how these changes bring some order to Grace's bedroom! Check out Walmart's organization page for more inspiration and tools to clear your clutter.