This post is sponsored by BabbleBoxx.com on behalf of Healthy Choice, but all text, images, and opinions are all my own. Thank you for supporting the brands that keep Thou Swell running!
Whether I'm running errands at home or running to class up at Cornell, I am always in need of a filling and nutritious breakfast or lunch that I can put together quickly. I discovered Healthy Choice power bowls this past semester at school, so when they reached out for a partnership, I was quick to say yes! I've always been skeptical of frozen or packaged meals, but the transparent nutrition and ingredients of Healthy Choice convinced me to try them out, and they have been such a huge help at school and home keeping me full when I'm on the go. I recently tried out two new power bowls, a Red Pepper and Egg White Shakshuka morning bowl and a plant-based Falafel and Tahini bowl. Check them out below!


The Healthy Choice morning bowls are the perfect nutrient-dense addition to breakfast and each one includes leafy greens, proteins, ancient grains and steel cut oats. I got to try the roasted red pepper and egg white shakshuka for a quick protein breakfast right up my alley with its Mediterranean flavors.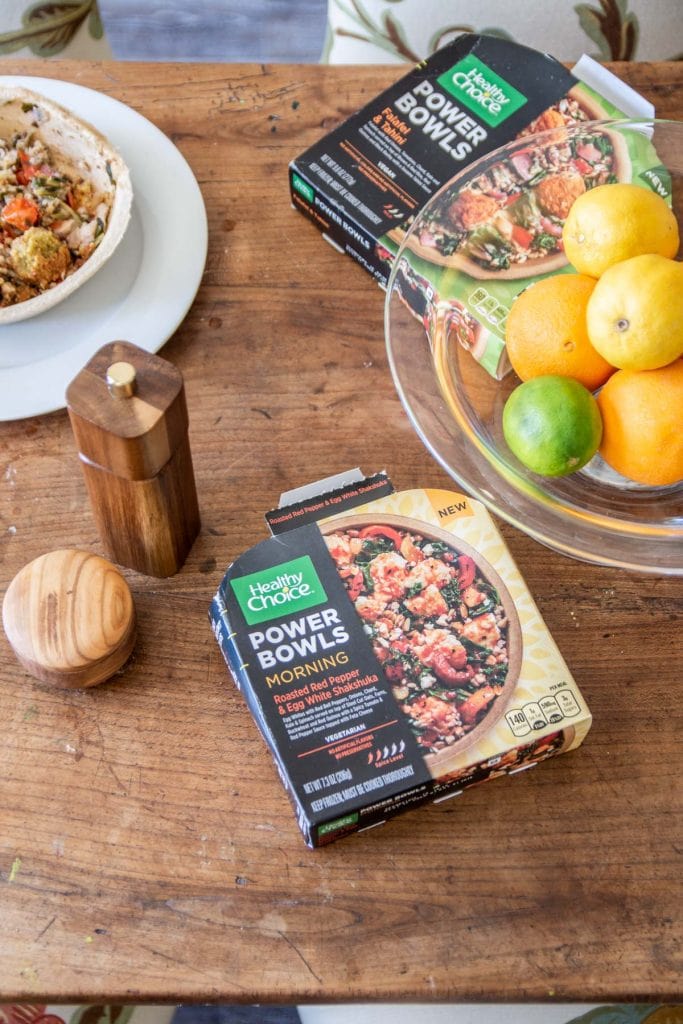 Healthy Choice also launched four new plant bowl flavors, each serving up 10-16 grams of vegetarian-friendly protein and 7-16 grams of fiber in each veggie bowl. I've been trying to eat less meat to help reduce my carbon footprint, and all this plant-based protein is amazing! I tried the Falafel and Tahini bowl which was full of delicious Middle Eastern flavors.
I loved the unique ingredient combinations in each power bowl, and with lots of protein and leafy greens, they really checked everything off my list in terms of my perfect meal. I also love that they come in a plant-based fiber bowl that's recyclable. I will definitely be stocking my fridge with these new flavors when I get back to school!