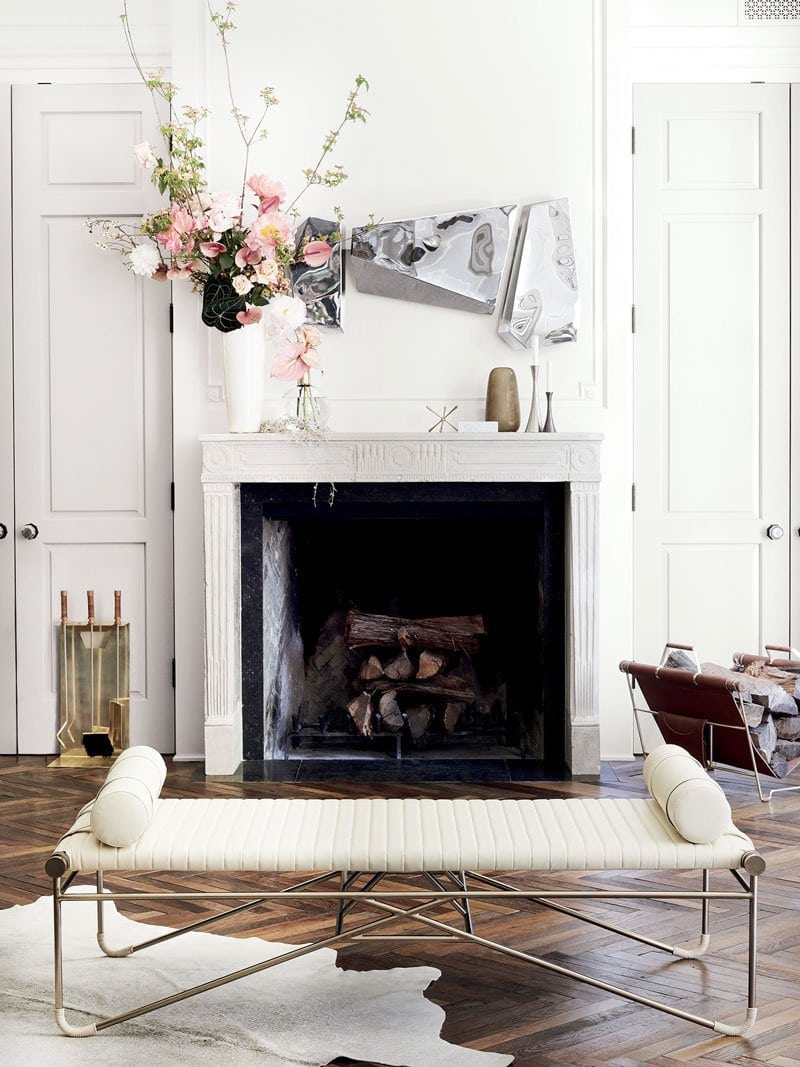 (La Strizza Bench, Negazione Mirror Set)
CB2's design collaboration with goop encompasses the lifestyle brand's airy, southern California aesthetic while reaching a new platform for product design with "timeless-meets-eclectic" furniture, decor, and entertaining pieces that are perfectly suited for CB2's accessible, yet stylish aesthetic. There's a feminine edge to the collection with organic curved silhouettes, floral motifs, and pale gold accessories. I love how they shot the product vignettes, using big flower arrangements and all-white rooms with old world architecture. While sun-filled rooms and fresh flowers don't necessarily scream fall on the East Coast, the beautiful stoking set and firewood tote are the perfect accessories to add to your fireplace to get ready for the colder months ahead!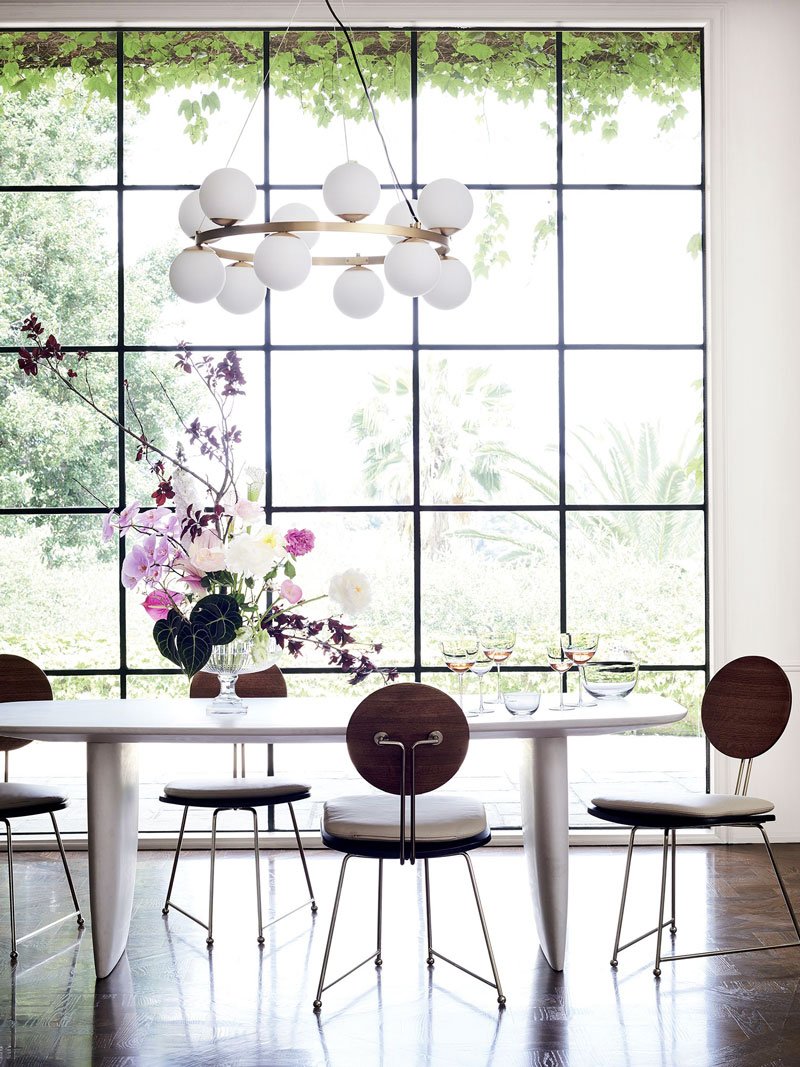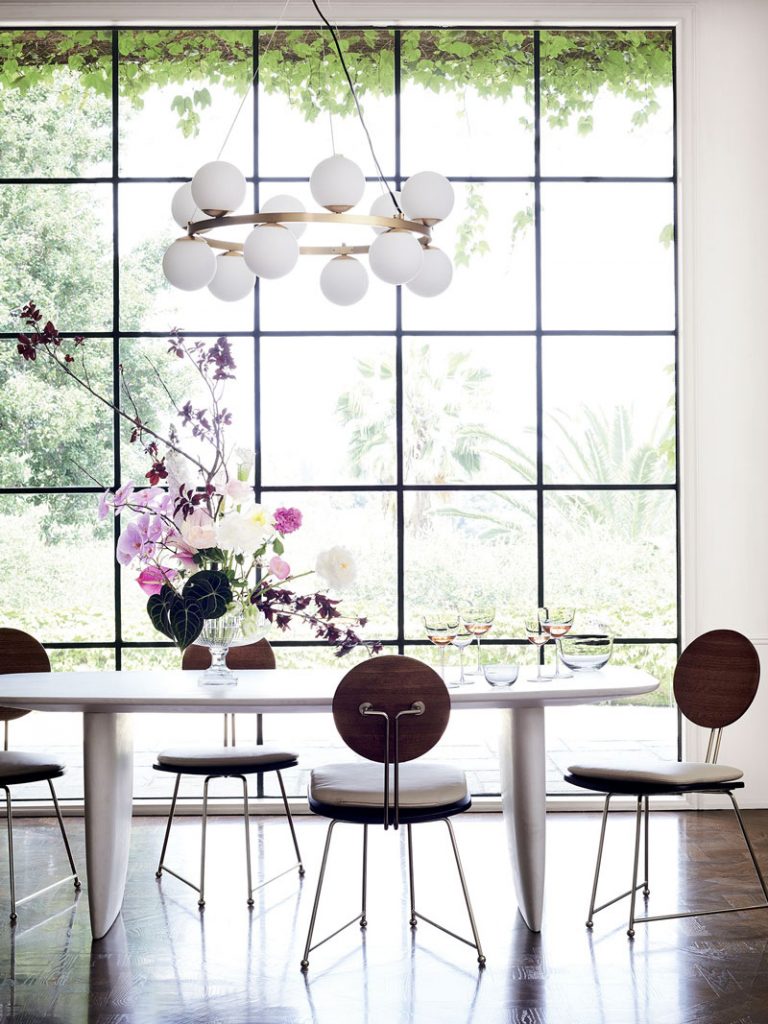 (
Bordo Dining Table
,
Cerchio Chair
)
(Quattro Snow Velvet 4-Piece Sectional, Pimlico Etagere, Jelly Bean Coffee Table)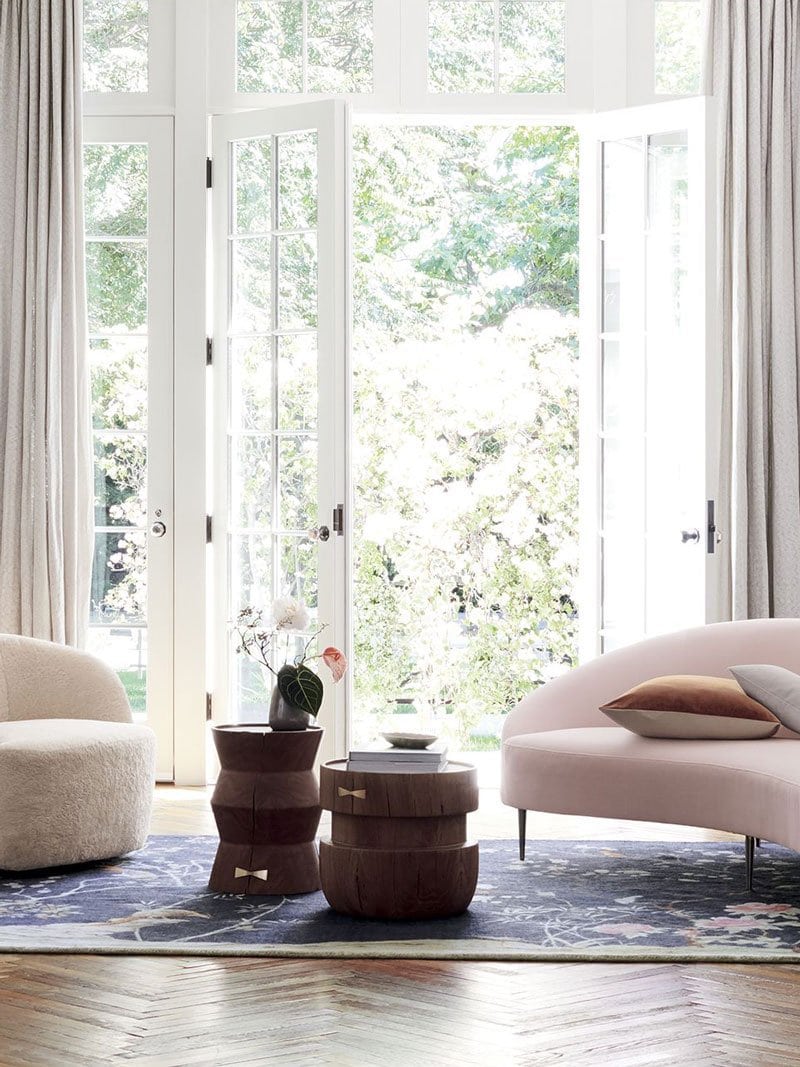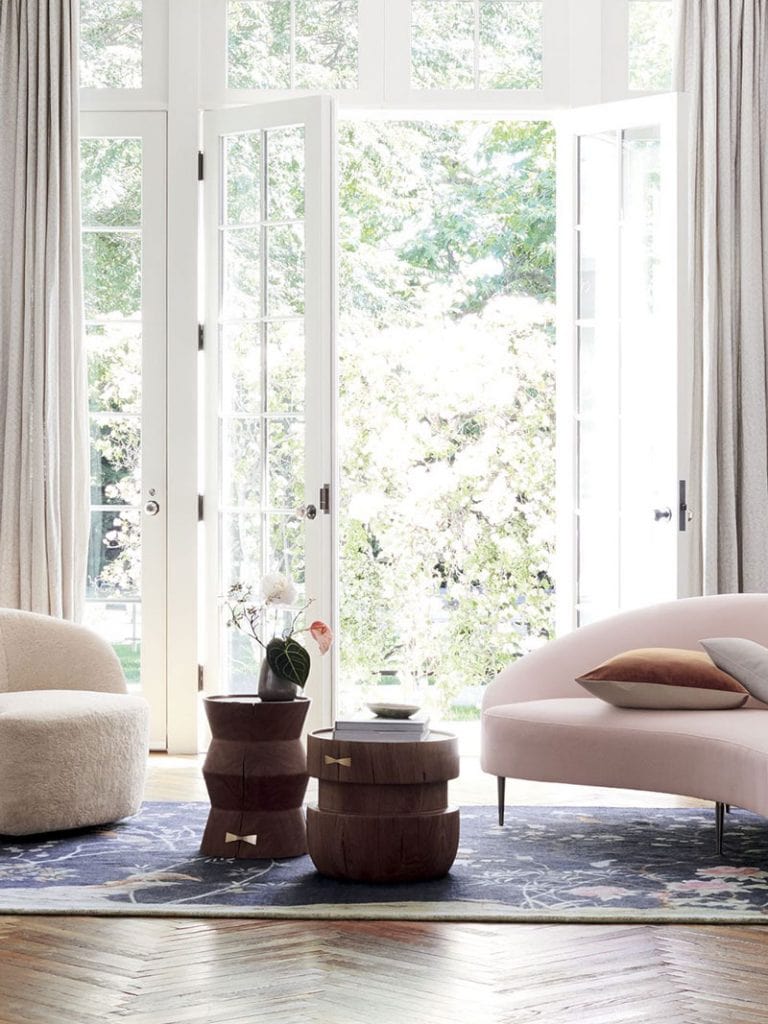 (Curvo Pink Velvet Sofa, Belsize Stools, Gwyneth Boucle Chair)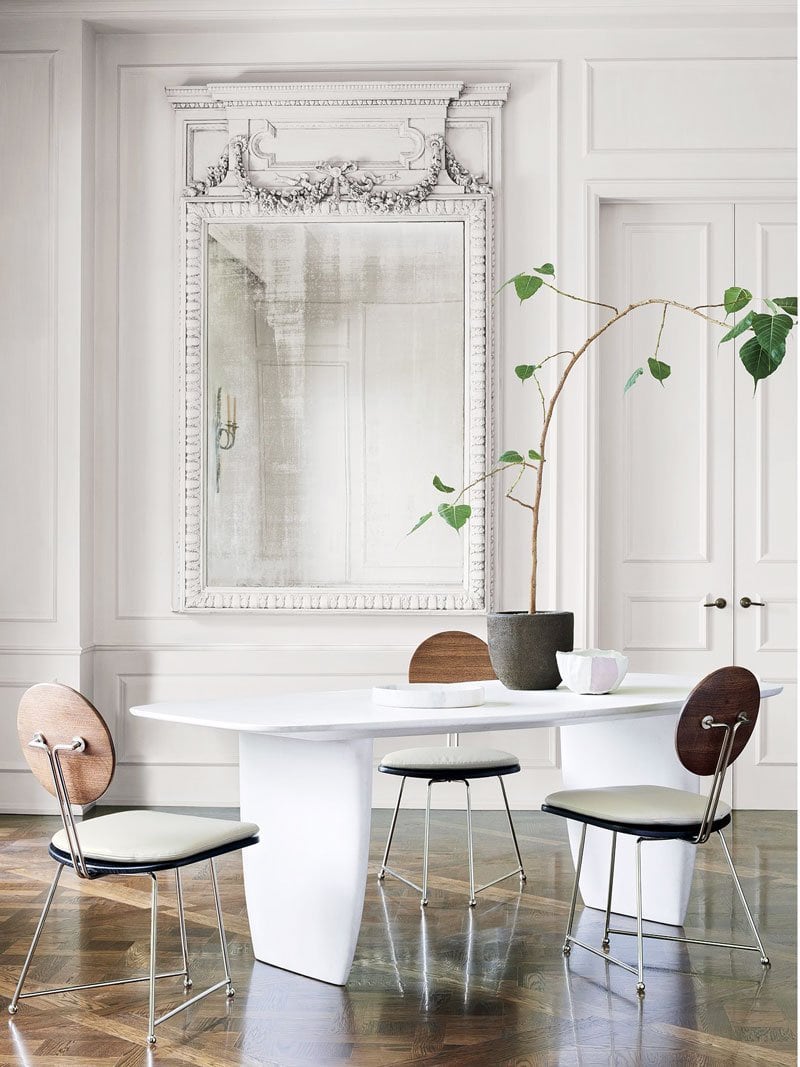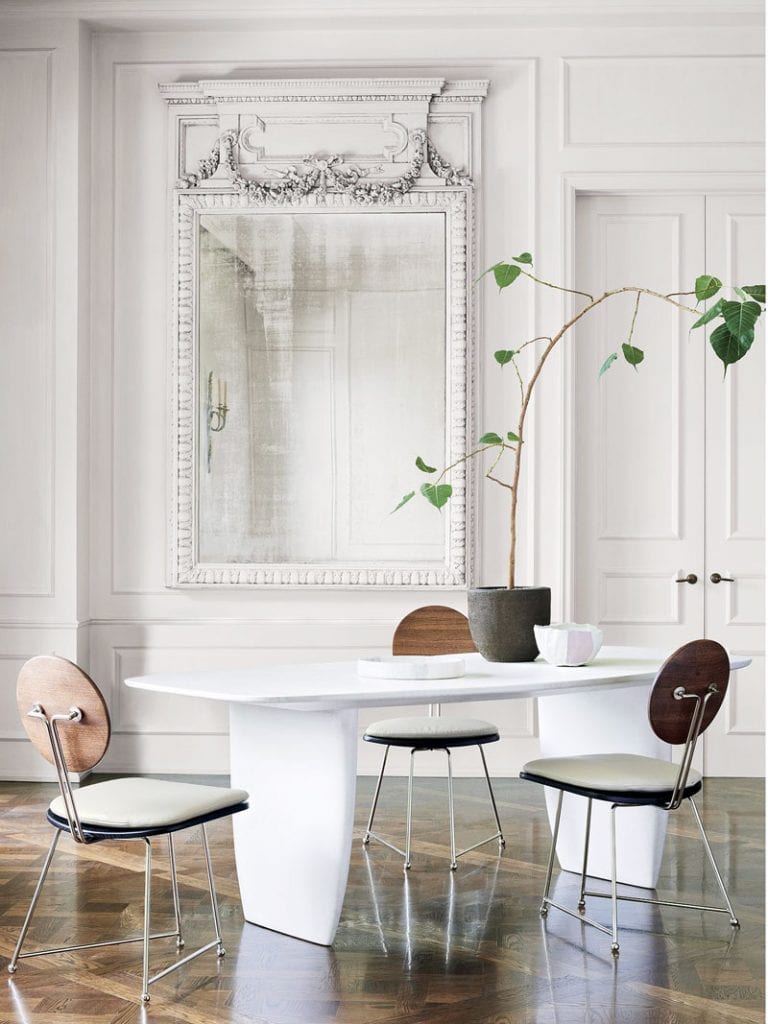 (Bordo Dining Table, Cerchio Chair)
Are you a fan of this modern collaboration?