(via Domino)
Just an hour outside of Atlanta lives artist Angela Chrusciaki Blehm, a painter whose work takes a saturated approach to modernist style. Her home is a true expression of her aesthetic, perfectly suited for a collection of paintings, sculptures, and custom furniture in the most incredible hues. Shape and color and the way Blehm creates unexpected pairings with the two make this home one-of-a-kind, and I'm so thrilled to discover another unique expression of design out of the South. Take a peek inside this color-filled home below!
P.S. Chairish recently featured her in their series of "Artist Originals" – you can shop her art and exclusive furniture collection here.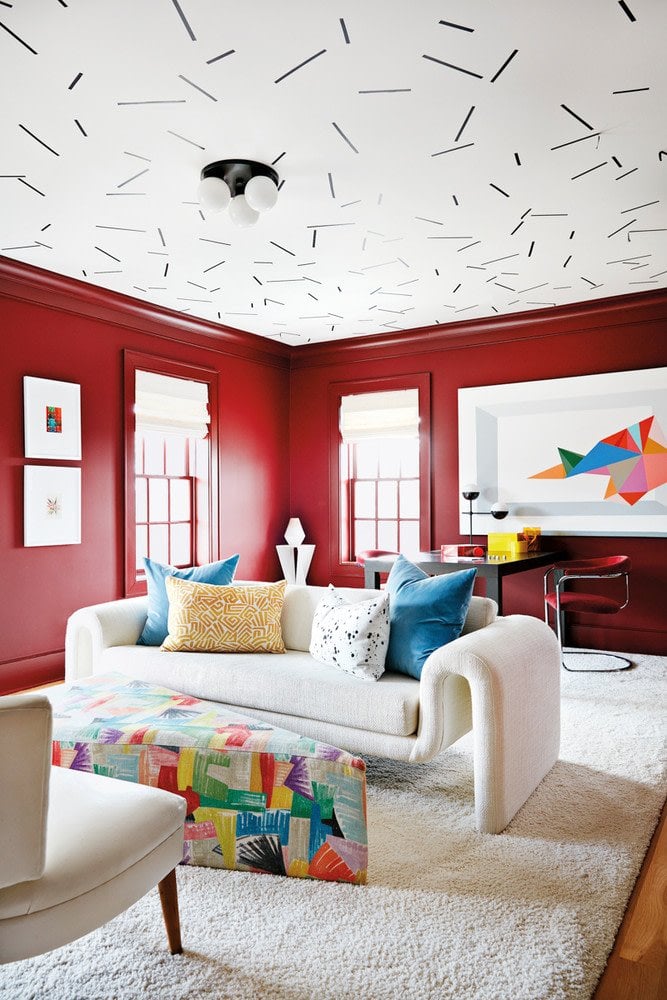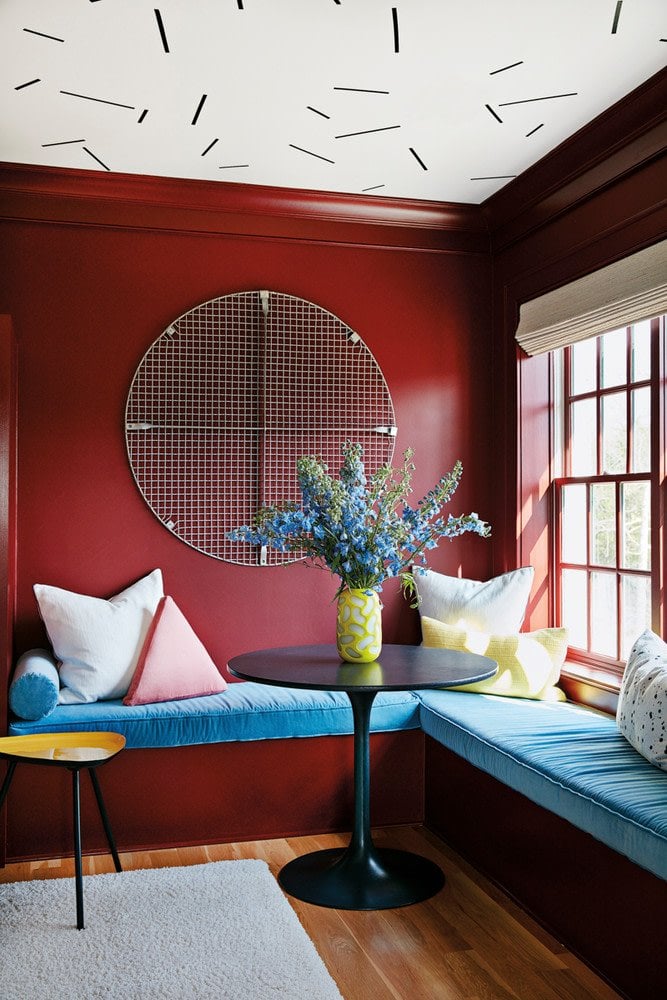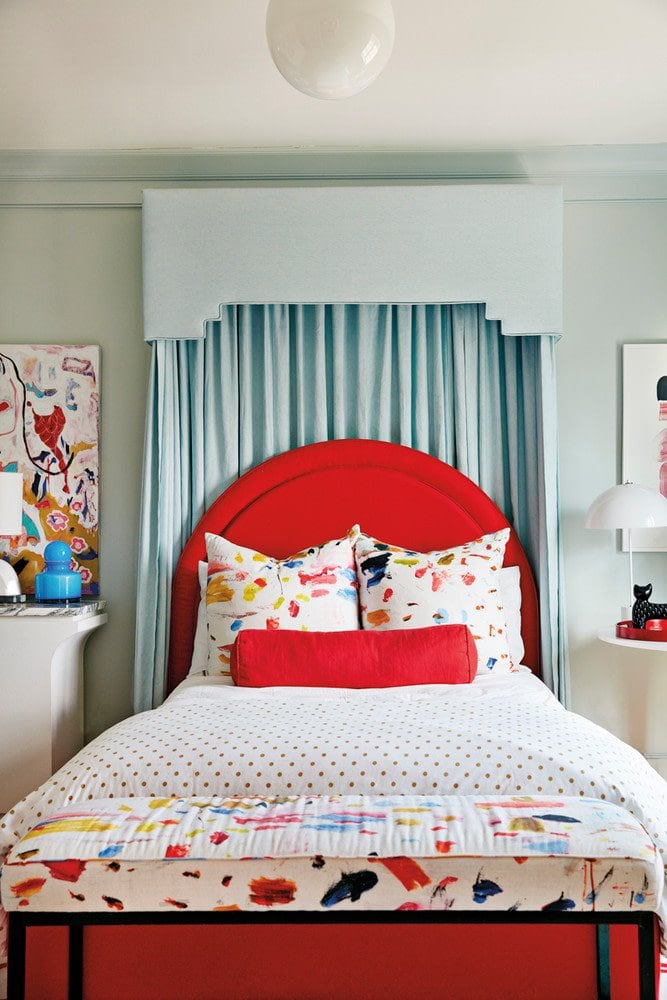 Blehm has such a great eye for color and seeing this home reminds of the endless possibilities when it comes to creating dynamic color combinations. Her design also takes into account every surface in the house – whether it's a mural in the entryway or a graphic pattern on the ceiling.