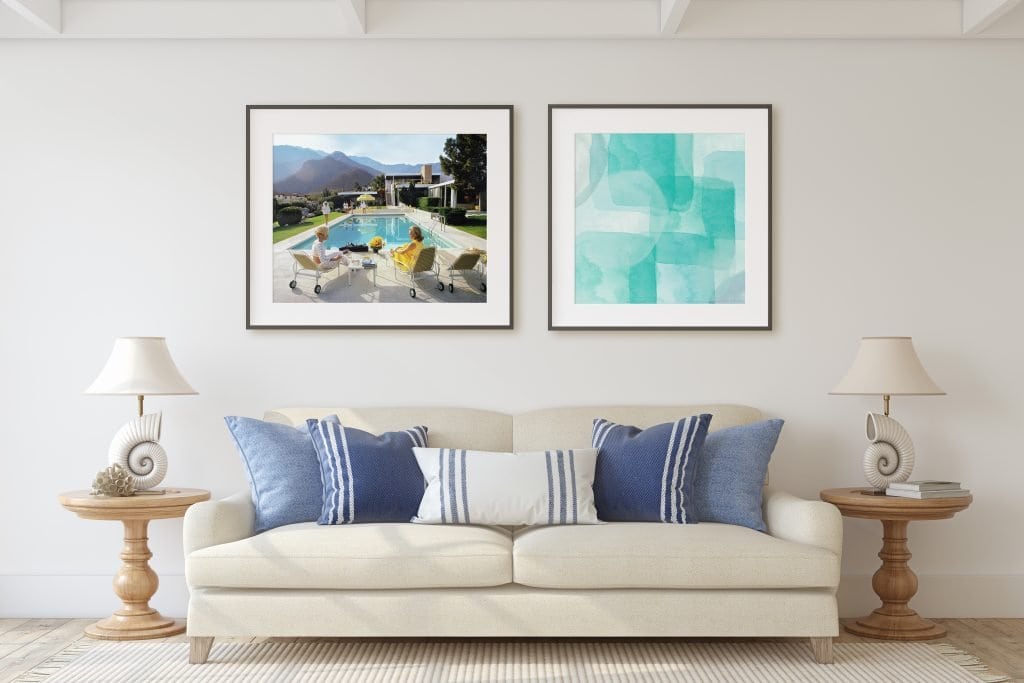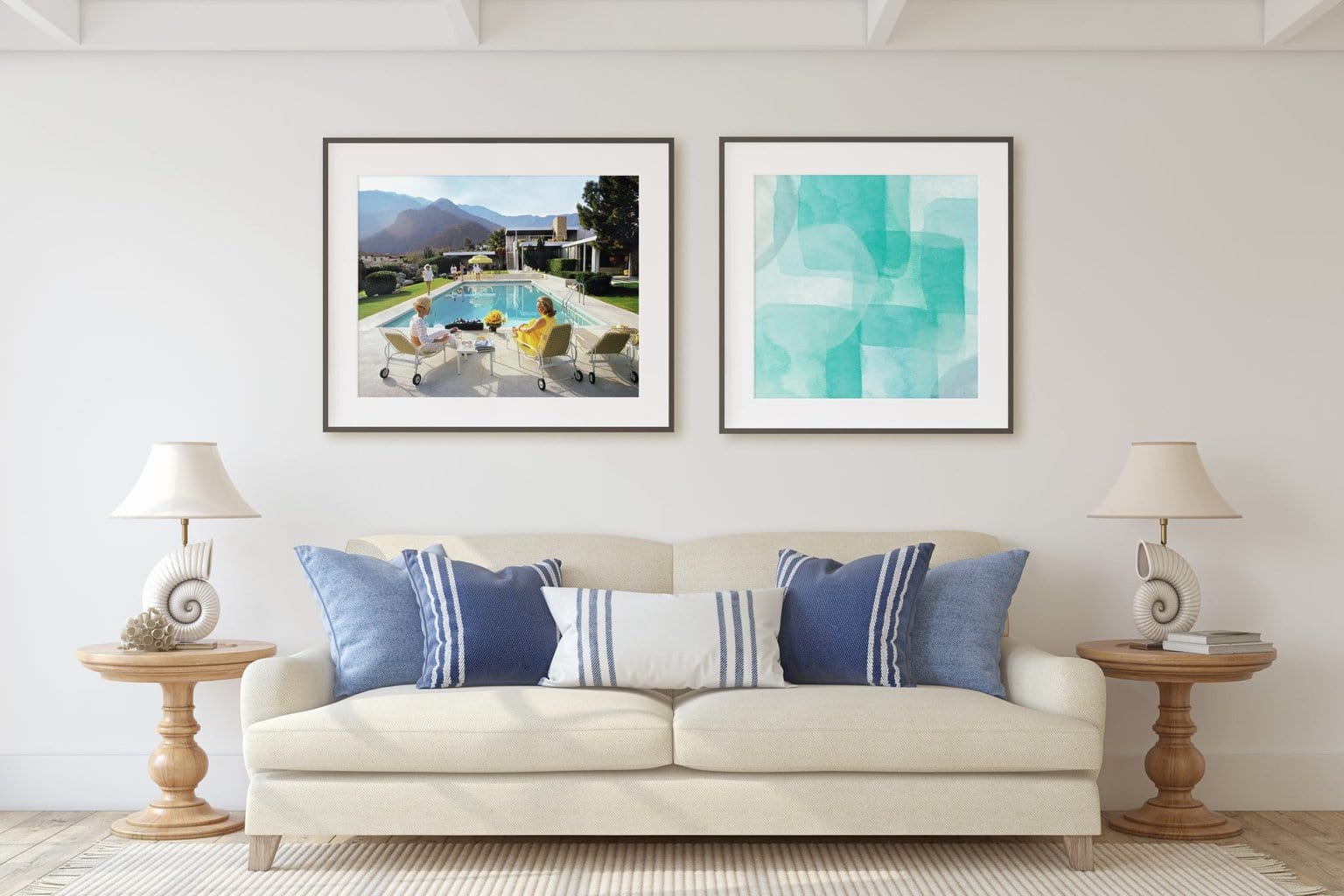 Artwork is one of the best ways to add personality to your home, and there are more options than ever for choosing different types of wall art for different rooms and settings. Art adds color, pattern, and can be the factor that ties a whole room together. In fact, blank walls can detract from a room design and make the space feel unfinished and unwelcoming… So the one of the best things you can do for your home is to add some amazing artwork to your decor. Explore the different types of wall art and where you can use each kind below.
Poster Prints
The easiest way to add wall art to your home is with poster prints. These light, affordable prints are easy to hang up so they are renter-friendly, and can be scaled up very large to make a major impact in your space without a huge investment. Posters are one of the best ways to add a pop of color to a room, and you can always get them framed to upgrade the look. They're a great place to start for anyone interested in easily adding new art to their home.

Tapestries
One of the most popular forms of wall art right now are tapestries, which are prints on fabric. They are light and easy to hang so they can be perfect for renters. Tapestries have a casual, bohemian look, and are perfect for bedrooms because they are large enough to hang above a bed. They can look great in closets, hallways, and casual family or kid rooms. 
Canvas Prints
An easy way to make a statement in a space is a large canvas print. Since stretched canvas is more substantial than poster paper, it creates more of an impact on the wall and looks sturdier and more serious. Canvas prints can sometimes have added texture which gives them a unique, handmade look, and the canvas adds a subtle texture that makes artwork look much nicer. They are perfect for home offices, above large furniture like a sofa or bed, or even creating a diptych in the dining room.

Framed Prints
For more formal spaces like your living and dining room, it's key to hang polished pieces like framed art prints that ensure a sophisticated look for your walls. There are many frame styles, but using simple styles in classic colors like black, white, and gold, are sure to stay in style. Frames can also make small pieces of art larger, especially if they are matted, so they have a bigger impact on your wall.