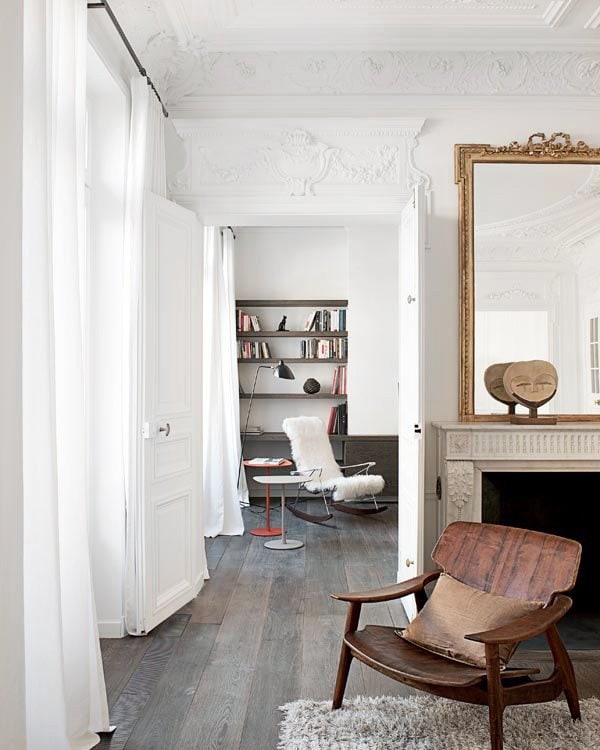 (via Marie Claire Maison)
Last year I introduced my favorite molding collection from Metrie, Fashion Forward, and the picture I shared of their beautiful interior doors in that Collection (see them after the jump) was one of the most popular pins from that post. Each of their five Then & Now Finishing Collections includes an interior door in both solid and glass construction, and with all the matching moulding from their Collections, it's easy to transform the doorways in your home. One thing I've noticed from the interiors I share on TS is the beautiful attention to doorways in Parisian homes and apartments, like the one above. Of course there's a much longer tradition of classical architecture and molding in these beautiful buildings, but the double interior doors between living spaces is common and creates beautiful transitions between rooms. It's also inspiring to see how grand a space can become when you add beautiful architectural details – like Metrie's moulding and doors! Besides doorways between rooms, doors in tight corners or the end of a hall that would improve with one of Metrie's mirrored glass door designs. Consider how your home might change with some door upgrades and find more inspiring doorways after the jump.
P.S. Not sure of your molding style? Take Metrie's Style Quiz to find out which of their five Collections is right for you!


(via Domino)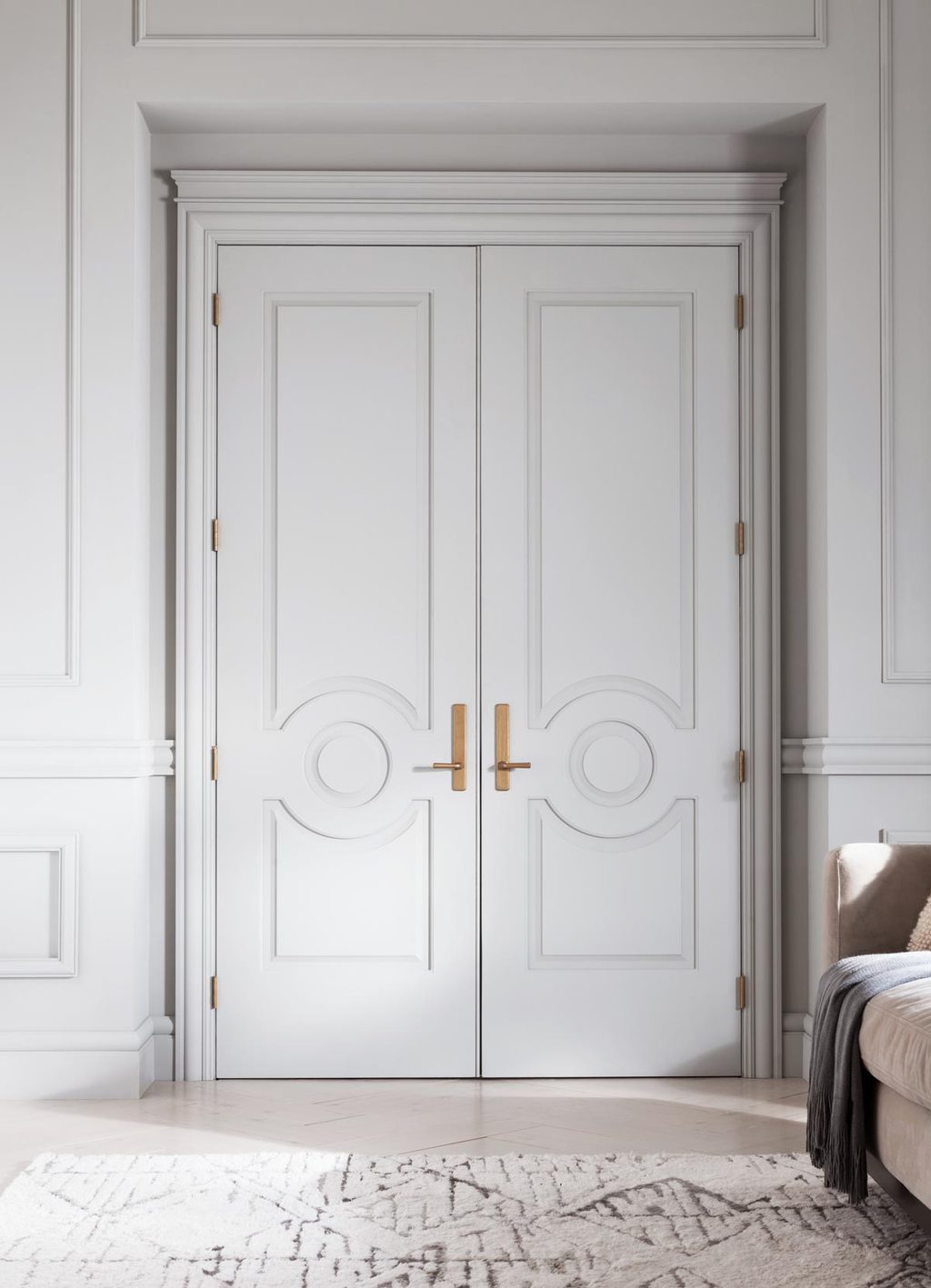 (via Thou Swell – ELEVATED STYLE WITH MOULDING & TRIM)
Interior doors can make spaces feel more intimate, provide more privacy, and buffer noise throughout a home. They also can be as interesting a design element in a room as a sofa or table – consider the beautiful shade of green and the elegant mirrored surface on the door examples below. While the door is ultimately part of the architecture of a space, it's such a tangible, practical pieces of the room that we interact with so often, and can become an intentional part of the room's design.
(via Thou Swell – REIMAGINING A LONDON TOWNHOUSE WITH PATTERN)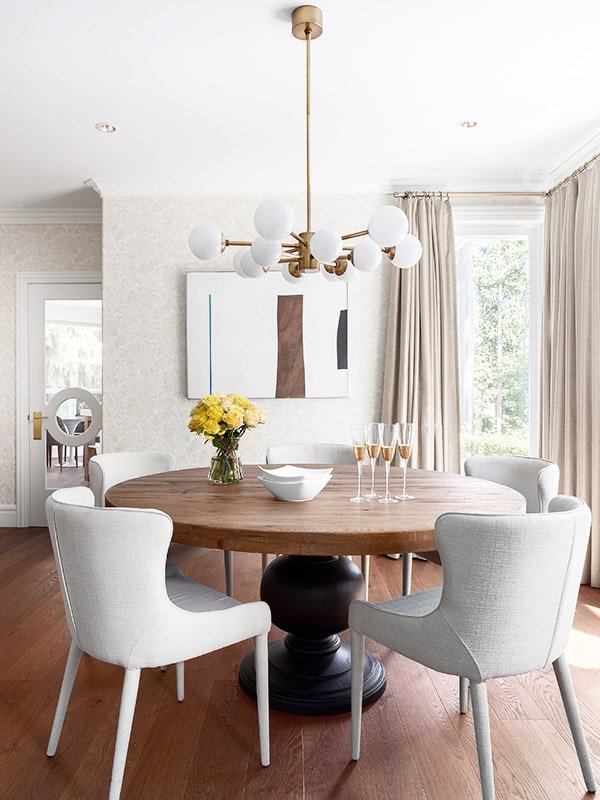 (via Metrie – Fashion Forward Glass Door)
Learn how to install interior doors here, and explore all of Metrie's interior doors in their Collections. Which door style is your favorite?

This post is sponsored by Metrie but all text and opinions are all my own. Thank you for supporting the brands that keep Thou Swell running!