Deck lighting may be utilized to create an atmosphere or mood for special occasions.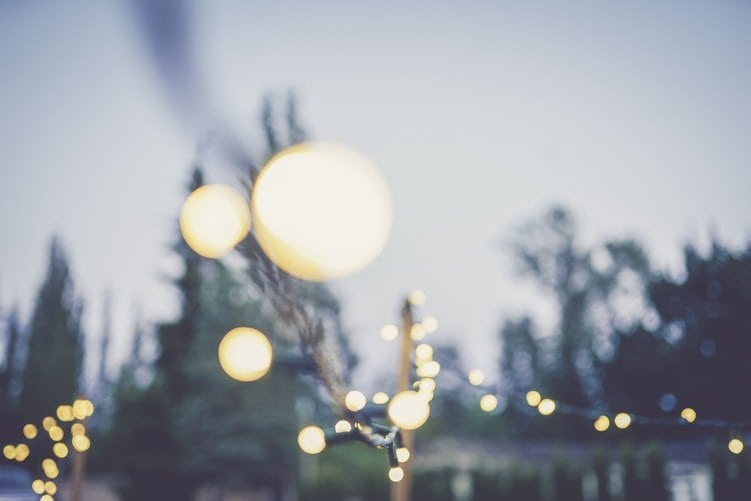 Lighting can prolong the usage and enjoyment of an external deck, improve safety and security, and enhance the space's aesthetics and appeal. With a very well-lit lighting scheme that reduces glare and energy consumption, you may remain outdoors after the sun sets and admire your deck in Richmond, VA.
What Should Be Illuminated
Deck lighting may be functional and serve as a safety element, illuminate an outdoor eating area, be utilized at various levels–on stairs, along railings–and draw attention to landscape, architectural details, pool, spa, or fountain. Additionally, it may be used to set the tone or ambiance for special events.
Deck path lighting has a specific purpose: to illuminate the deck or yard safely. Additionally, they contribute to the enhancement of the view from inside a confined environment at night in Richmond, VA.
Is It Better to Hire an Electrician or Do It Yourself?
Unless you have prior experience working with lights, it is preferable to consult an electrician. The majority of outdoor lighting is low power, operating at 12 volts. A transformer will be required to convert the 120-volt electricity found inside to the 12-volt current found outside. However, before purchasing one, you must determine the number of lights that will be connected, as well as their power. An appropriate transformer would manage your present wattage requirements plus an expected 25 to 50 more, ensuring that it is not working at maximum capacity. It will be able to manage more wattage in the future if you put in more landscaping lights.
Numerous contemporary lights use energy- and cost-efficient LED lamps. Solar lighting has improved. However, it is often insufficiently powerful or dependable to give appropriate illumination.
Fixture Types
The following are the most common forms of deck lighting and locations.
Flush mounts, path lights, surface mounts, and waterproof LED strip lights are the ideal fixtures.
Spot or Uplights: It may be used to brighten walkways, provide drama by emphasizing plant features, and so on.
Downlights: Attached to sidewalls, ceilings, patio roofs, or trees.
Balusters: Illuminating balusters for rails intended to be put in substitution of existing balusters or as part of new deck construction.
Rail lights: These are decorative lighting devices that may be mounted on posts or rails.
Style
While most outdoor lighting is modern and complements several architectural forms, specialty lights for specific designs such as colonial, Mediterranean, craftsman, and mid-century modern are available. Avoid the impulse to opt for an eclectic style unless it complements your house's interior and exterior style in Richmond, VA.
Decor Ideas
Lights for Under-Umbrella
When entertaining outside, a minor inconvenience such as twilight should not disrupt a gathering. While many decks have large umbrellas for shade during the day, such umbrellas may also be utilized to carry battery-powered or electrical lights at night. These affordable lights may be hung within umbrellas or around its perimeter, as seen in this photo, to brighten the backyard.
Stair Lighting
In the dark, attempting to navigate stairs can easily result in an accident. Integrated stair lights can be helpful in minimizing the danger. For instance, this low-voltage energy-efficient full-brick LED deck light directs white light downward onto the treads through its angled faceplate holes. It is simpler to see your path, and they contribute to the beautiful design.
Lighted Strings
String lights and fairy lights are not limited to holidays or children's rooms. String lights in the backyard provide an ethereal and personal backyard vibe. These outdoor-rated lights may be strung over a dining table, over a pergola, or down the length of a fence to lend a soothing glow to an evening barbecue, afternoon tea, or dinner party.
Pendant Lights
When inside, many people will turn on a roof-mounted light fixture. If an overhead structure provides mounting space, a light fixture may be installed to illuminate the backyard. Solar-powered or battery-powered pendant lights, whether lantern-inspired or sleek contemporary fixtures, may simply bring a brilliant glow to a deck. Certain outdoor pendant lights are equipped with remote controls, making it even more straightforward to light up a deck throughout a dinner party.
Lights for Railings
Suppose you are searching for a way to incorporate light into a deck's design discreetly. In that case, lamps that connect to the deck railing may assist. These solar-powered plastic deck lights have an integrated solar panel that gathers sunlight throughout the day. It automatically switches on at dark and shuts off at dawn, making them an eco-friendly alternative.
In-Floor Lights
Suppose there are no suitable locations for hanging a light. In that case, in-floor lighting may be the best alternative for illuminating a deck. LED in-deck lighting is integrated into the surface of the deck and provides ambient light in the dark. They are safe to touch and may add atmosphere to space with their diffused gentle light while also increasing safety along the deck's perimeter.
Pergola Lighting
Many homeowners use a pergola to give a sitting space and some shade while they relax outdoors. The poles and grids of beams on the building may be utilized to hang lights and illuminate the area at night. There are several outdoor-rated lighting alternatives for a pergola. Lights may be strung from rafters or wrapped around poles.
Overhead Deck Light
Adding a battery-powered flush-mount lamp to the ceiling of a covered deck is a simple method to integrate a bright overhead light. Some have remotes to make turning on and off easier. In contrast, others have controls and timers. If hardwiring a light is not an option, additional outdoor-rated recessed lighting options complement almost any architectural style.
Conclusion
Regardless of the size or elevation of your deck, every backyard terrace may be converted into a spectacular getaway fit for gatherings at any time  of the day or night.