In a Spanish home full of energy, classical elements are combined with modern art and midcentury pieces to create a space that exudes personality. It's classicism… with a twist. You can find nods to periods and iconic styles through the home, but the overall look is anything but traditional. I absolutely love the studio space below – the concrete floors set the stage for rich, warm colors, sleek chrome chair legs and industrial style pendant lights. A built-in bookcase behind the desk keeps thing busy.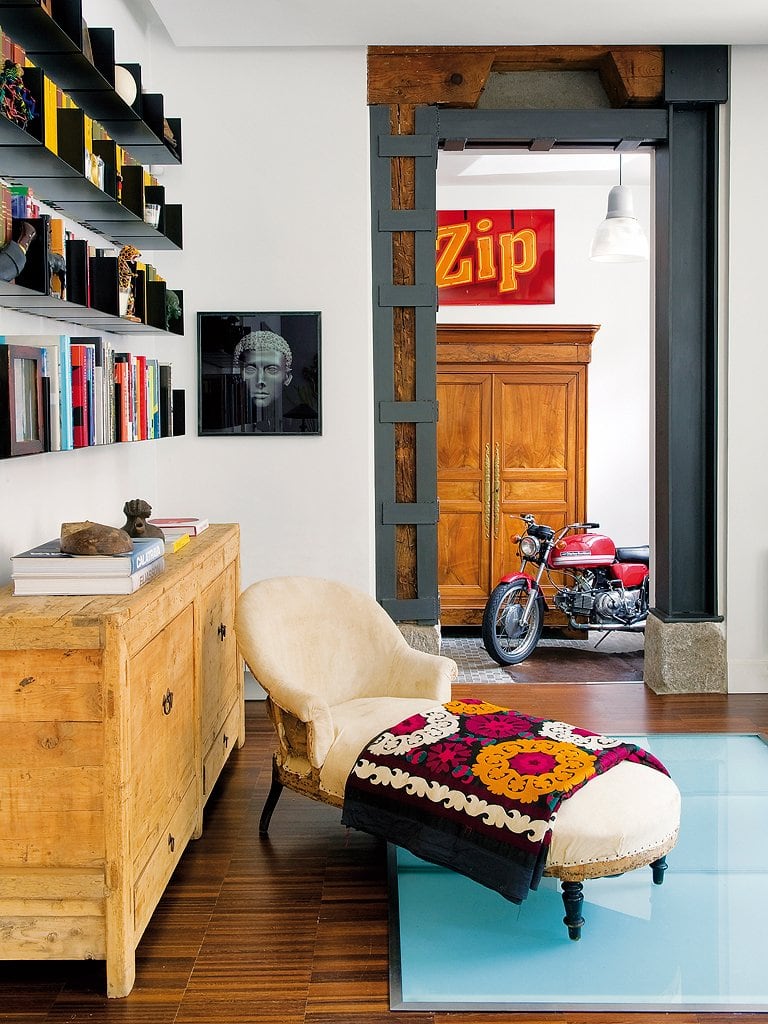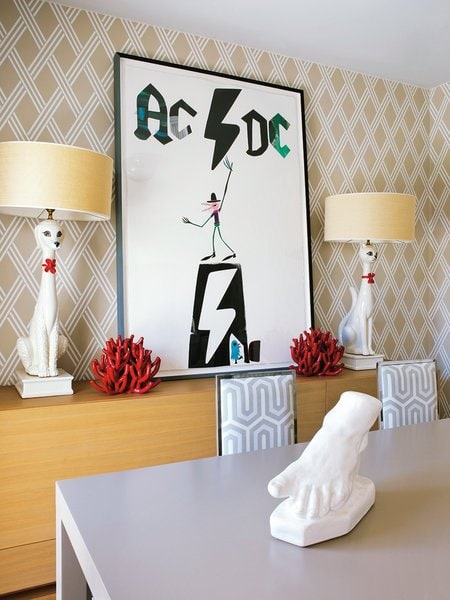 In the dining room, simple geometric patterns contrast each other in tan and grey, and matching dog lamps steal the spotlight, along with an AC/DC poster. The space feels young and energetic, but the lattice wallpaper grounds the design with a classic motif.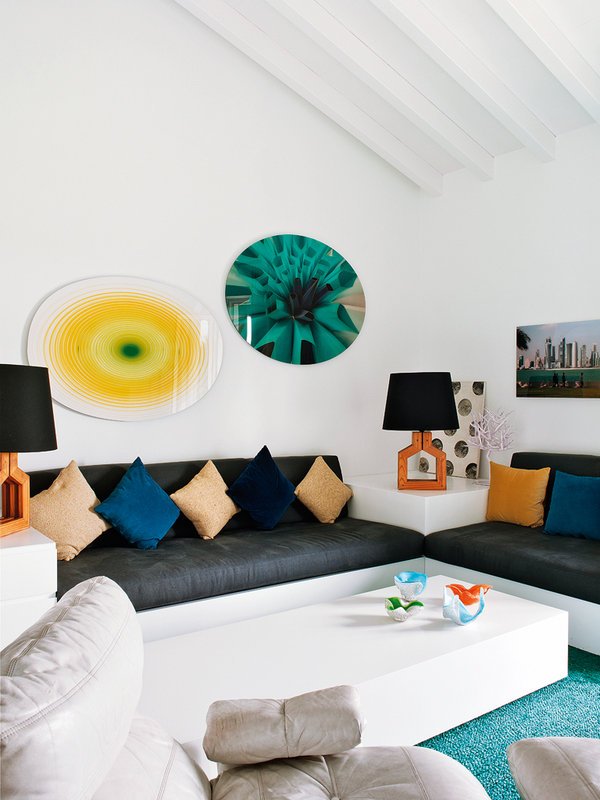 A sleek pair of banquettes frame a matching white lacquered coffee table and teal carpet. In the sunroom below, color abounds and and iconic midcentury pieces perfectly reflect the design mentality of the 50's.
(via Nuevo Estilo)