(Regie Sofa via Furniture Maison)
When I recently discovered Furniture Maison, a new online furniture store based out of Canada, their model for furniture design and delivery peaked my interest. Not only do they offer a selection of mid-century modern furniture with an industrial twist, their business model allows them to offer lower prices and free shipping to both Canada and the U.S.! Their selection is small, which also makes them better able to focus on quality and craftsmanship with fewer curated pieces rather than larger collections. With an e-commerce platform and distribution facility established, I'm excited to see how this innovative company grows in the coming years. I got to try out their counter-height Walnut stools for my new standing desk, and the fast delivery and easy assembly made them easy to set up in my new workspace. See how I used the stools and check out some of my favorite designs from Furniture Maison below!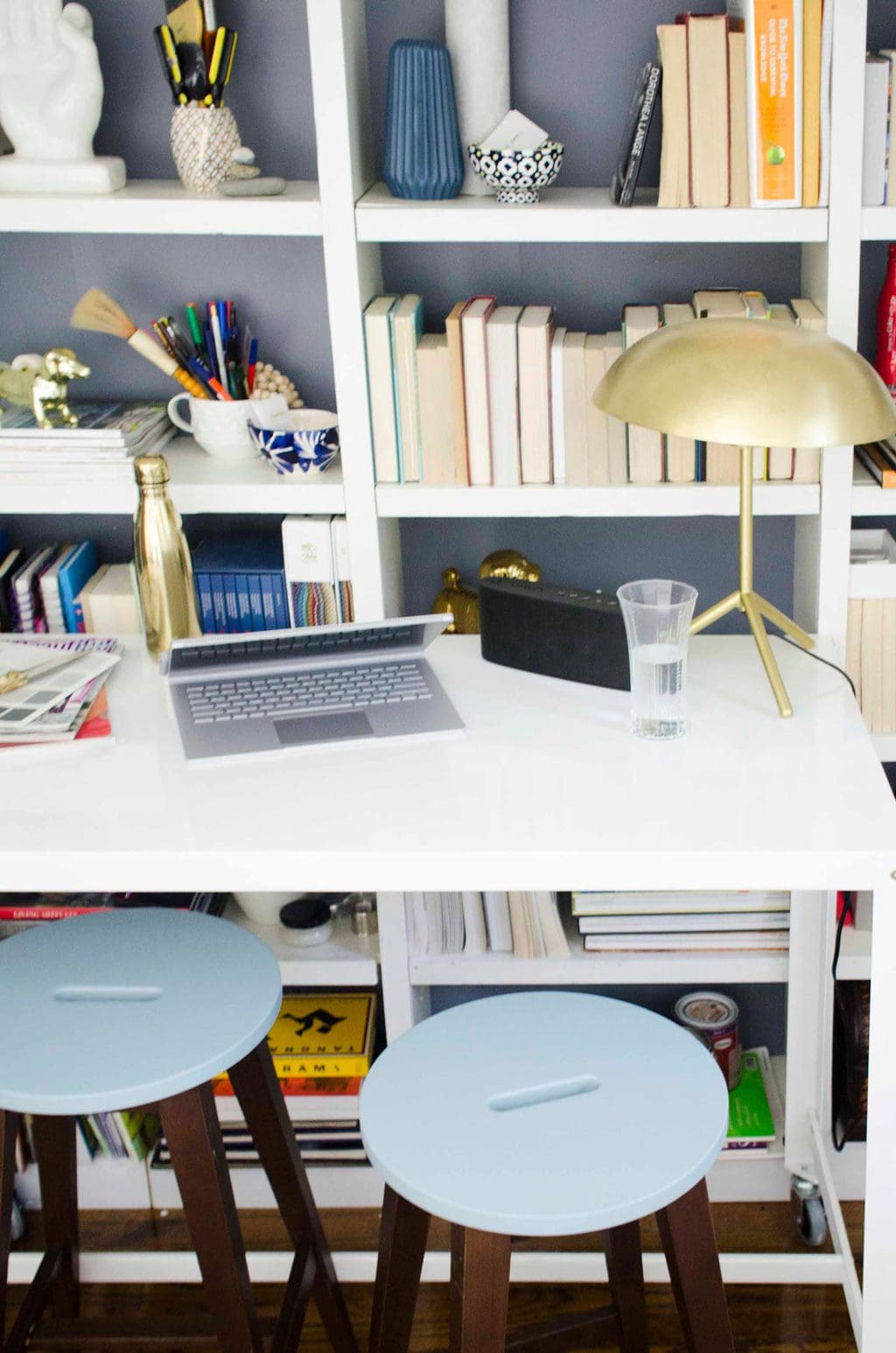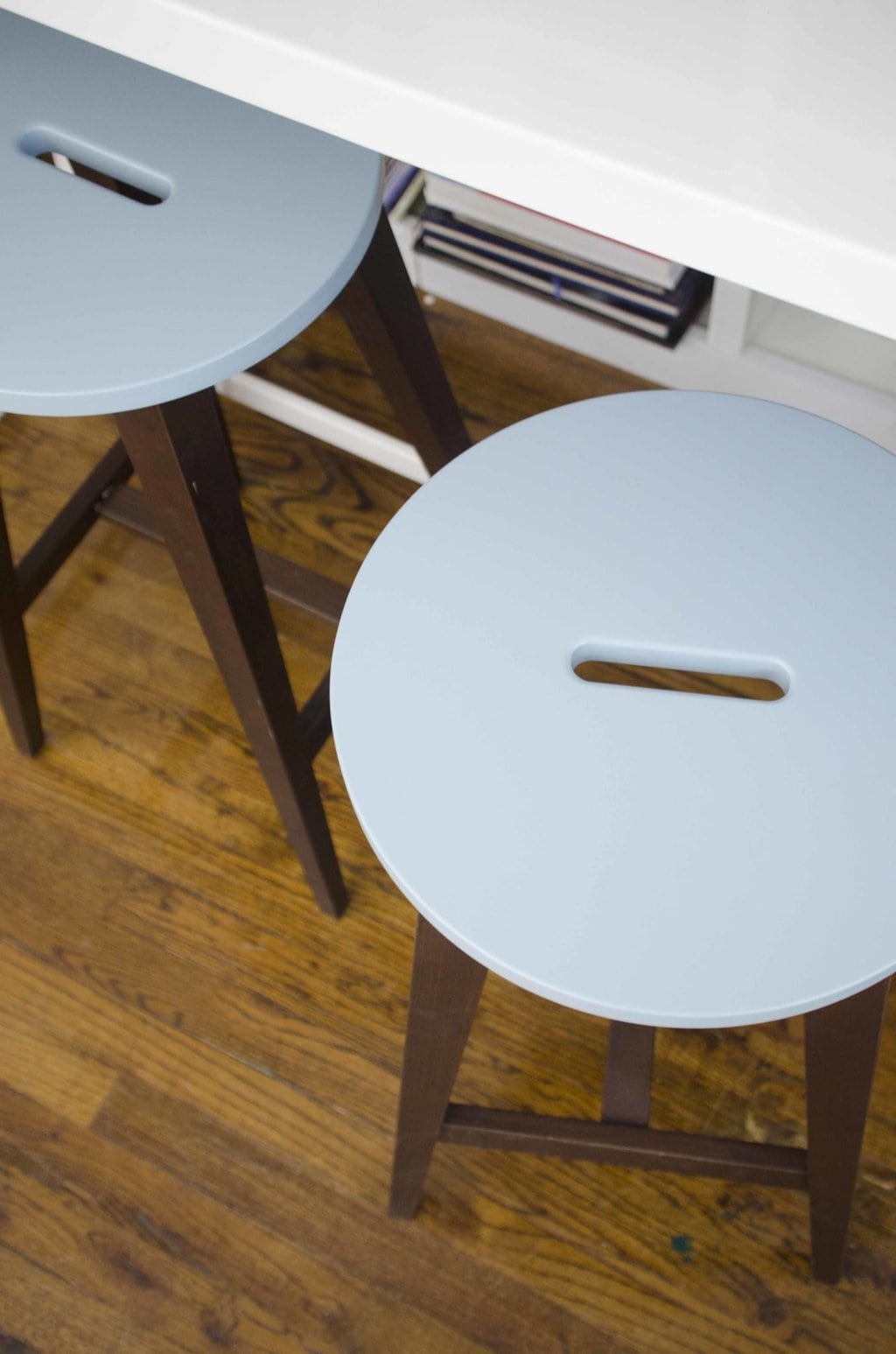 I picked out two of their Walnut stools in blue for an accent color against the cool gray backs to my revamped bookshelves. They have a slightly retro style with a slot in the top of the stool and wooden tapered legs that bring a natural texture to my work area. Although they have modern lines, the simple design and classic finish on the walnut legs creates a nice contrast to the more contemporary powder-coated desk. See my other favorite pieces from Furniture Maison's collection below:
(Eiffel Dining Table)

(Louvre Mesh Cube Set)

(Eiffel end table)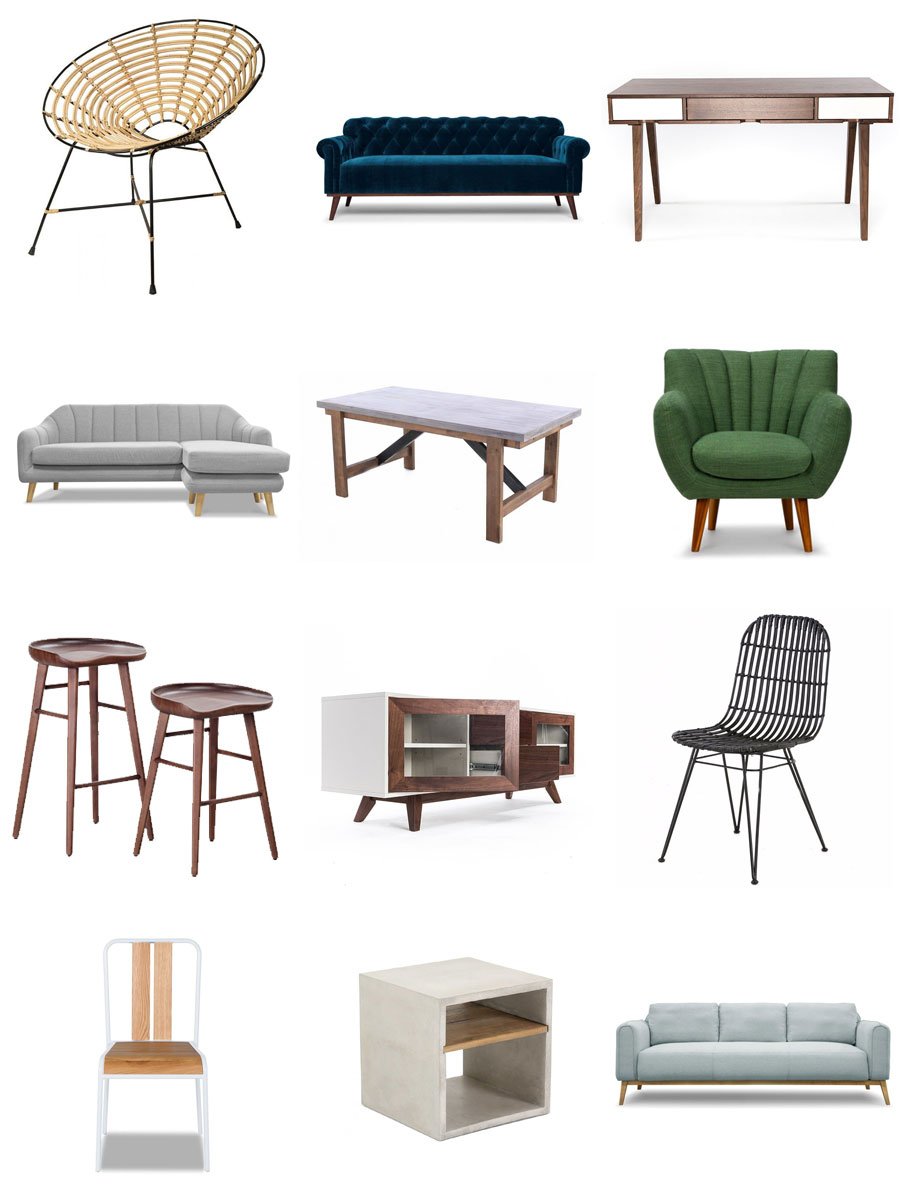 (From left to right: 1, 2, 3, 4, 5, 6, 7, 8, 9, 10, 11, 12)
I'm in love with the sofa on the top row. Give my tufted velvet in a jewel tone and I'm in love! Do you see anything you love?

This post is sponsored by Furniture Maison, but all text, images (unless otherwise credited), and opinions are all my own. Thank you for supporting the brands that keep Thou Swell running!