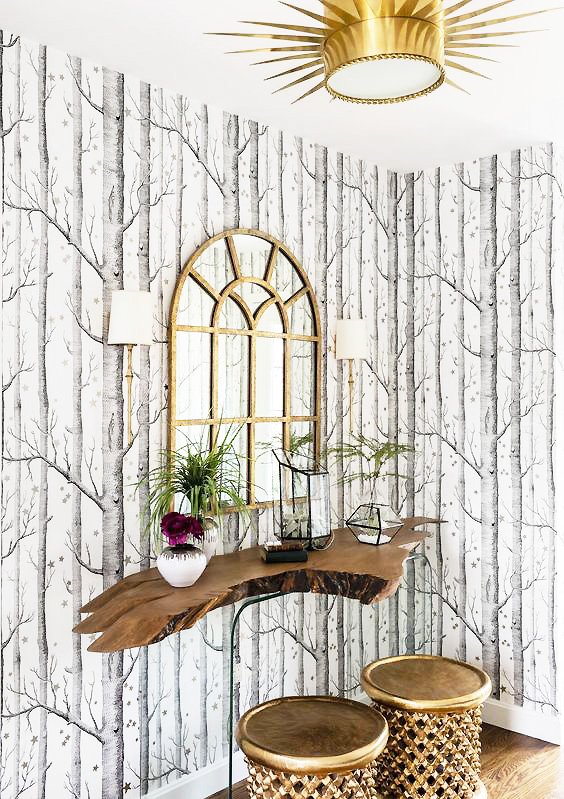 (via Boston Globe)
The entryway in Dove Hill Project is one of the first spaces I had a clear vision for, but I've yet to pick out the most important fixture in the space – the lighting. While the ceiling height restricts this light to be any taller than a flush mount, I am determined to bring a piece that makes a statement. This is the first impression of our home, after all, and I want to make sure it's jaw-dropping! See some of my favorite statement flush mounts (all gold, by the way) that don't break the bank and the gorgeous mural that will be defining the space, below.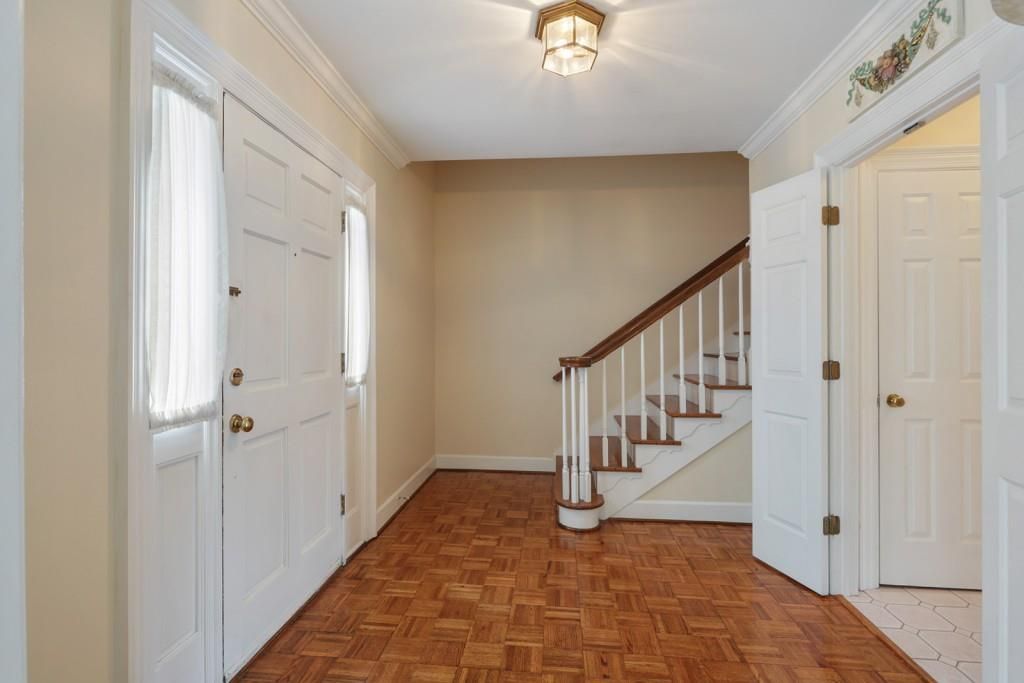 The entryway started out looking pretty dated, but after new flooring and a fresh coat of paint on the wall and stairs, it's looking so much more updated!
The space is the perfect blank slate to work with now. The major changes will be adding this gorgeous mural and the perfect light fixture.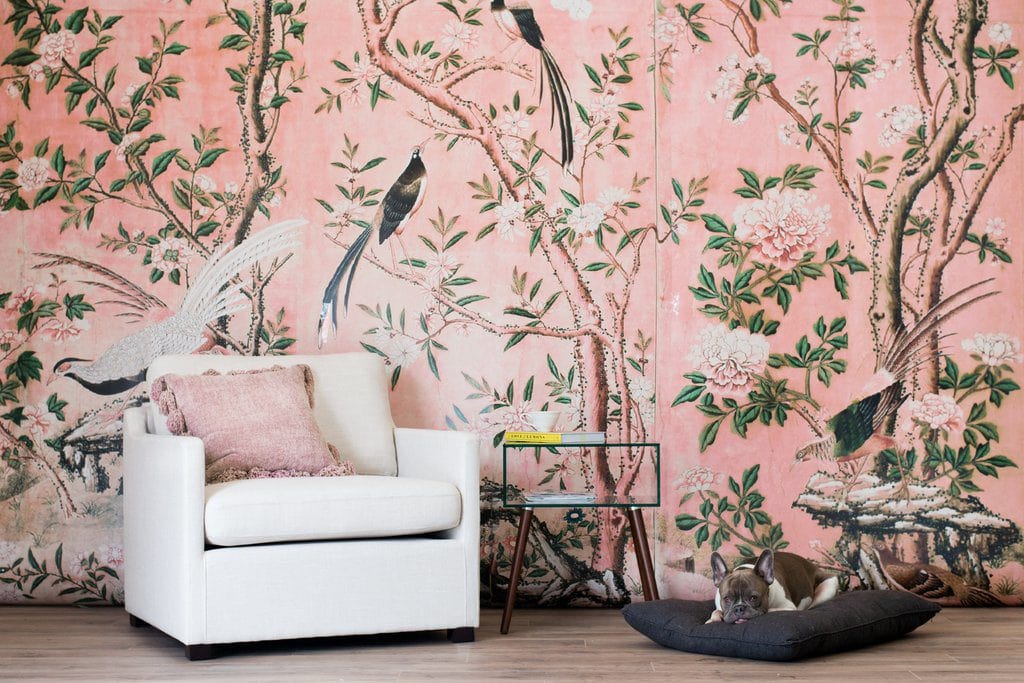 This Magnolia mural from Anewall was probably the first piece I selected for the house. It will be the perfect backdrop to welcome guests!
(1, 2, 3, 4, 5, 6, 7, 8, 9, 10)
I honestly love #7 for the fun squiggly action – it's something I've never seen before and would bring such a unique playful touch to the entryway.