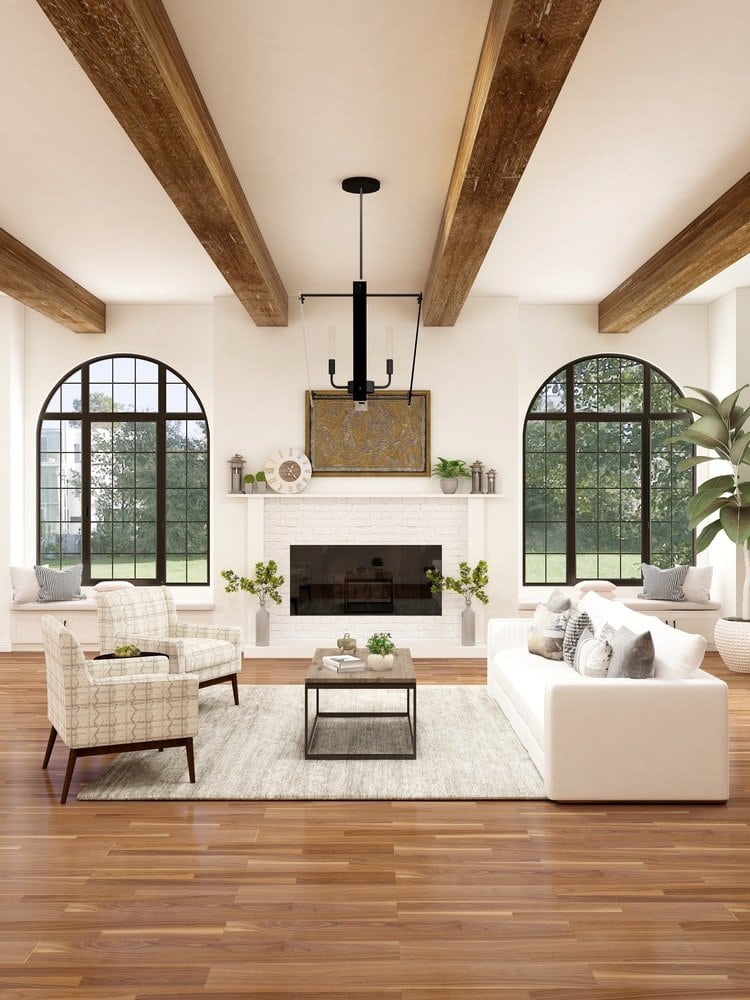 The aesthetic of interior design for farmhouses isn't new.
If you have a home and are aiming to style it as a farmhouse, we have some tips that will help you:
The Feel of a Farmhouse
A thread that runs through the interior design of most farmhouses is their ability to create an atmosphere that is relaxing.
There's something about farmhouses that makes you feel cozy and at home.
Another aspect of interior design in farmhouses is that it doesn't feel calculated. Textures and furniture won't match perfectly.
Your farmhouse should give the impression that everything in it has evolved over time. Allow your items to have a durable look to them.
If you're looking for a farmhouse architectural plan, check out Mark Stewart Farmhouse Plans.
Countryside Rustic
Rustic items can change the atmosphere of the most polished location to a farmhouse.
Exposed brick, driftwood, or frayed finishes will add the tone of a farmhouse to your place. These properties can be applied to your walls, floors, or ceilings. You can even add them to your window frames.
Farmhouse Colors
Another hallmark of a farmhouse is its colors. Rustic colors in the shade of brown work wonders to create a farmhouse mood. Choose neutral colors and tones that are muted for an ideal design.
If you're feeling artsy, don't be afraid to mix other colors into this palette.
Wood
Unfinished or stripped wood is a staple in farmhouse decor. Your home can be renovated to expose the natural wood on your floors, walls, or ceilings, but you can also incorporate large pieces of furniture with exposed wood into a central area.
Vintage Finds
Have you driven down to your local vintage store recently?
Add authenticity to your interior by purchasing items that you can repurpose for new uses. Even vintage Mason jars can be a subtle nod to rustic, bucolic living.
Search for flea markets in your area to find rare, authentic items from the past.
Artwork
A cool addition to your farmhouse space is artwork.
Nodding to bucolic scenes like fields, trees, and plains through paintings you hang can heighten the naturalness of your other choices in a beautiful way.
Allow Imperfections
When shopping for items to complete your farmhouse aesthetic, pick styles that are irregular and imperfect.
We all know the feeling of a home that seems too perfect and creates an atmosphere of sterility.
Items that are distressed give off a vibe of charm and wisdom due to their naturalness. You can always combine old and new items if you're not interested in an over-the-top farmhouse aesthetic.
Conclusion
The farmhouse aesthetic is characterized by its warmth. It feels laid back and relaxed.
Farmhouses are:
Comfortable
Versatile
Family-friendly
Authentic