When planting a window box you are faced with the dilemma of form over function as water-loving plants are going to take more water (which window boxes struggle to retain). Even after lining the boxes (throwback to one of my very first posts on this blog), water evaporated so quickly that anything we planted had to be watered almost everyday or else it would shrivel up and die. So we turned to succulents, and they've found a happy home in the dry conditions! They love the bright sun on the front of the house. Also our little white house desperately wishes it lived in L.A. (major home inspiration right over here from Jessica Comingore), so the succulents tie into that dream-aesthetic perfectly!
Since it's a super long box, we split it up with three taller agave plants with crawling vine succulents and some rose-shaped friends flanking the centerpieces. For a finishing touch (and to keep the dirt in place), add some gravel on top. Now we can forget about watering and let these succulents stretch out!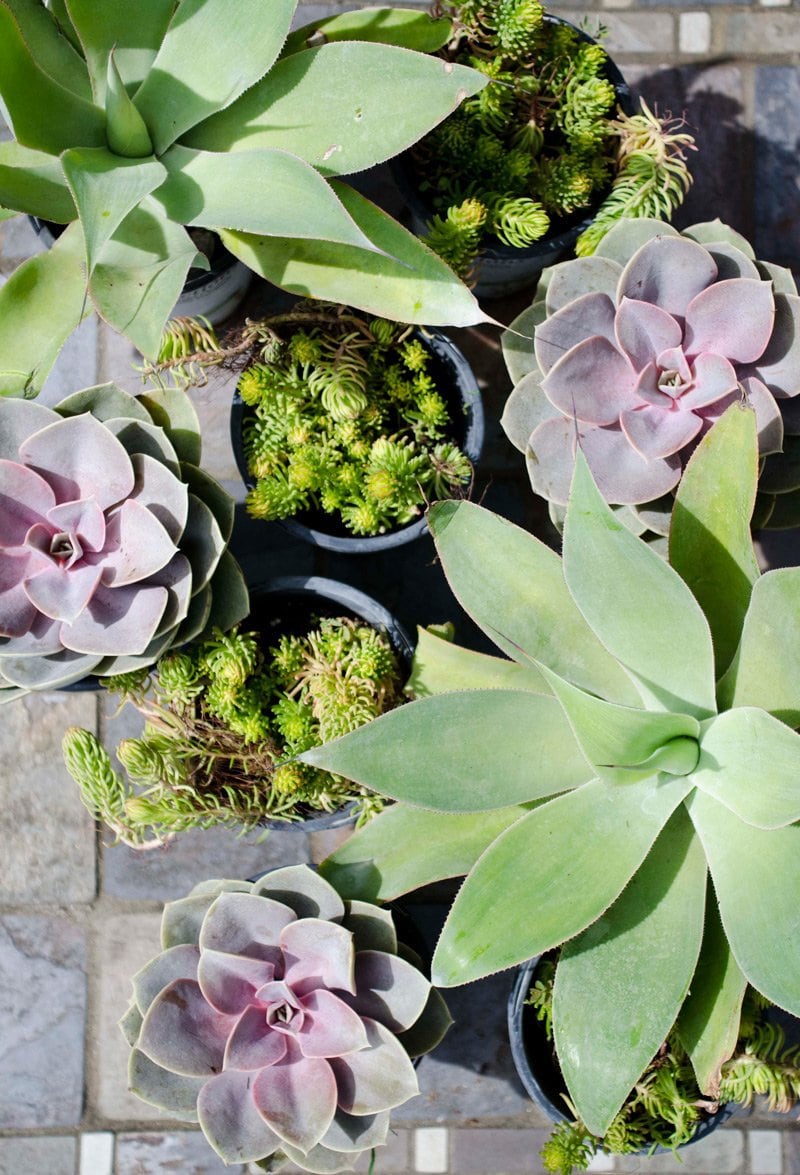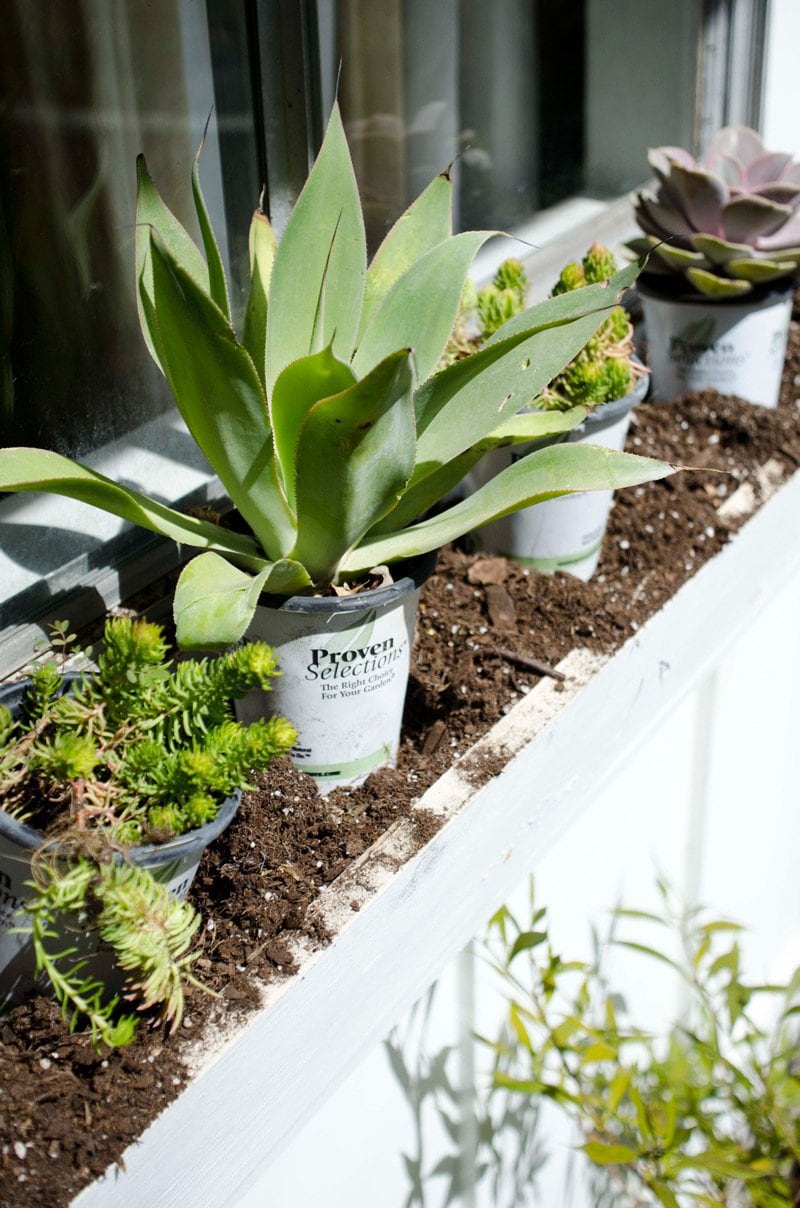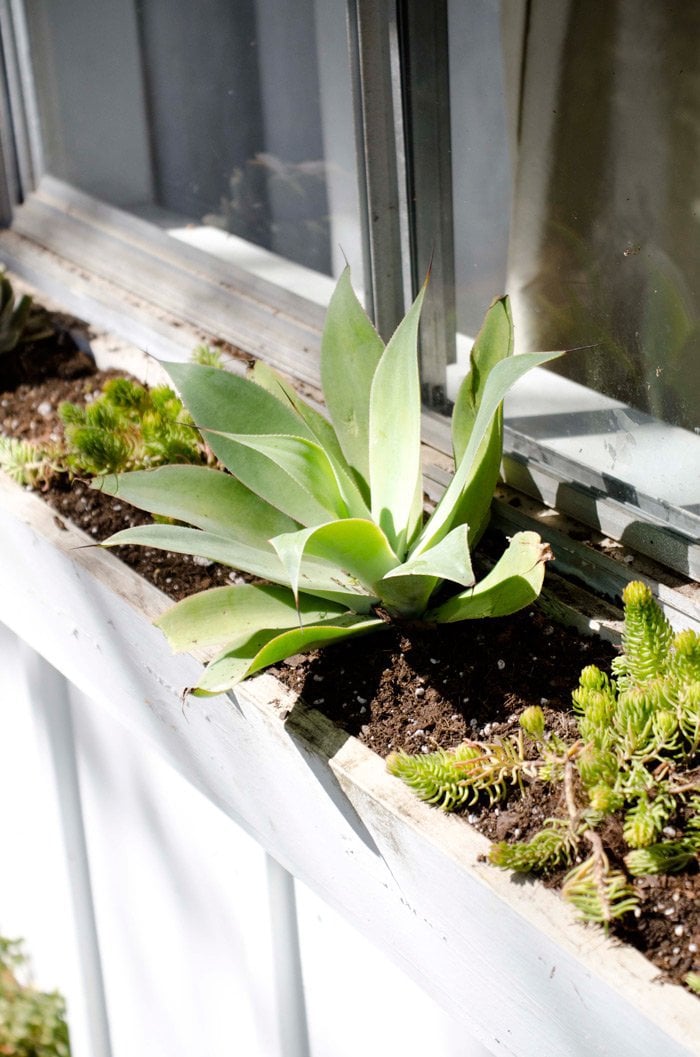 Photography by Kevin O'Gara for Thou Swell.