The effortless addition of iconic mid-century and modernist pieces to an architecturally ornate apartment in Paris is breathtaking. In the living room a coffered ceiling sits above a plush, curved mid-century sofa, while in the bedroom original stained glass windows meet graphic patterns in the headboard and rug. Textured walls, one-of-a-kind lights (many designed by Studio KO themselves), and bespoke details like the built-in banquette in the dining room make each room special. Though I shared a similar apartment last week – historic architecture renovated with modern additions – this home's sensibility differs in its taste for the dramatic.
I'm in love with this beautiful take on a pedestal table, and the lighting in this room is amazing. And how about this shocking shade of blue below!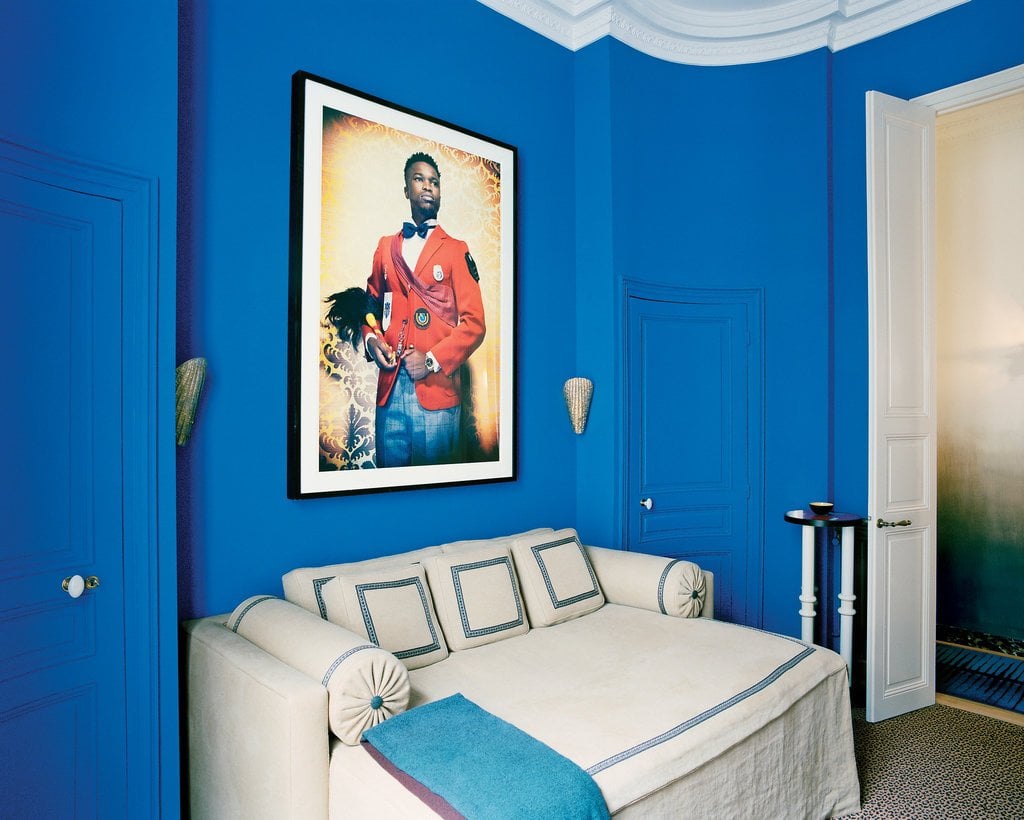 (via T Magazine, photography by François Halard)
The black and white fabric of the headboard suits the moody bedroom surprisingly well. It's also interesting how they used the headboard and console to partition the space and create a landing in the room. What's your favorite part of this unique home?