When choosing a paint color for the cozy media room in a midtown apartment, I knew a dark green would tie together the soothing color palette and add lots of depth to the room. It also eased the contrast between the walls and the navy blue sectional. I chose Behr Dark Everglade for its rich emerald hue – it has plenty of saturation while being dark and moody so it definitely doesn't dull a room. I opted for a high-gloss finish in this space, so it reads a little lighter in these images from the extra reflection.
[ezcol_1half]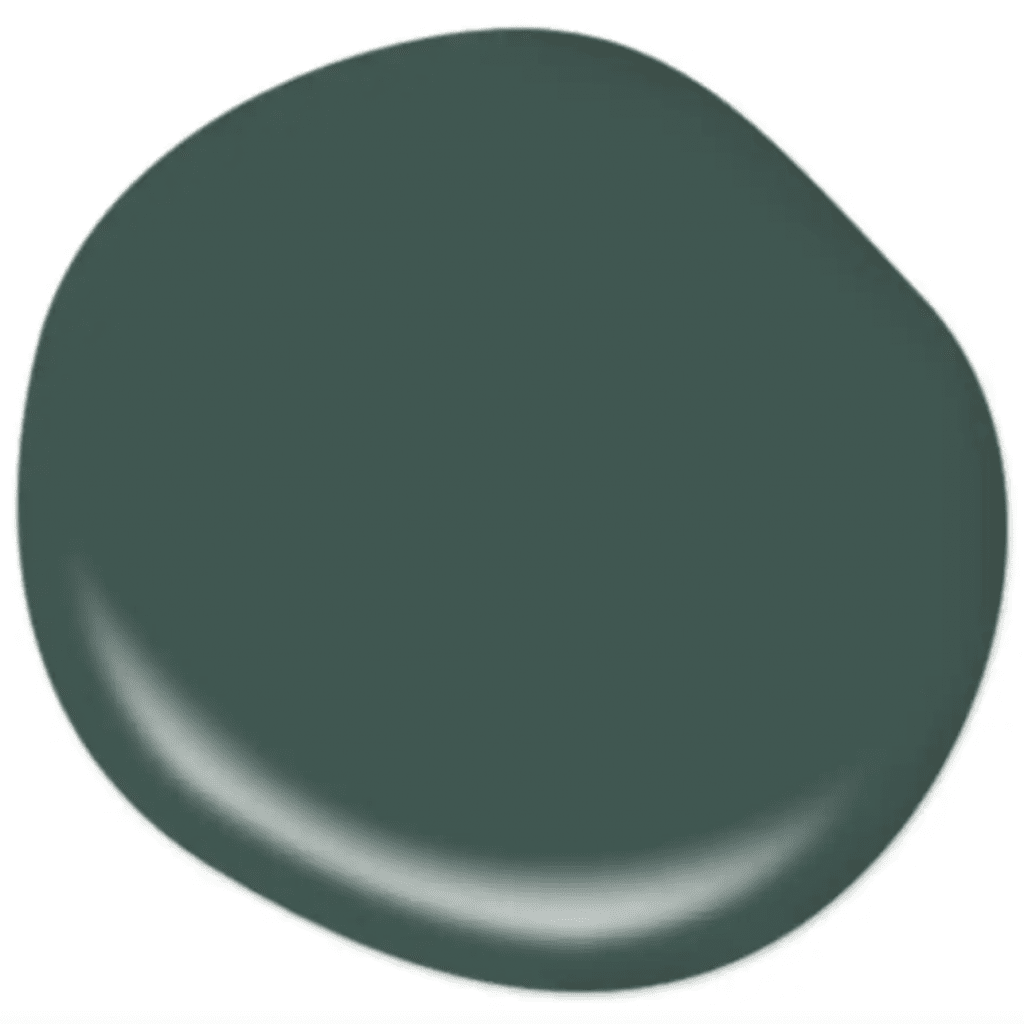 [/ezcol_1half] [ezcol_1half_end]
Dark Everglade by Behr Paint
Dark emerald green paint color
[/ezcol_1half_end]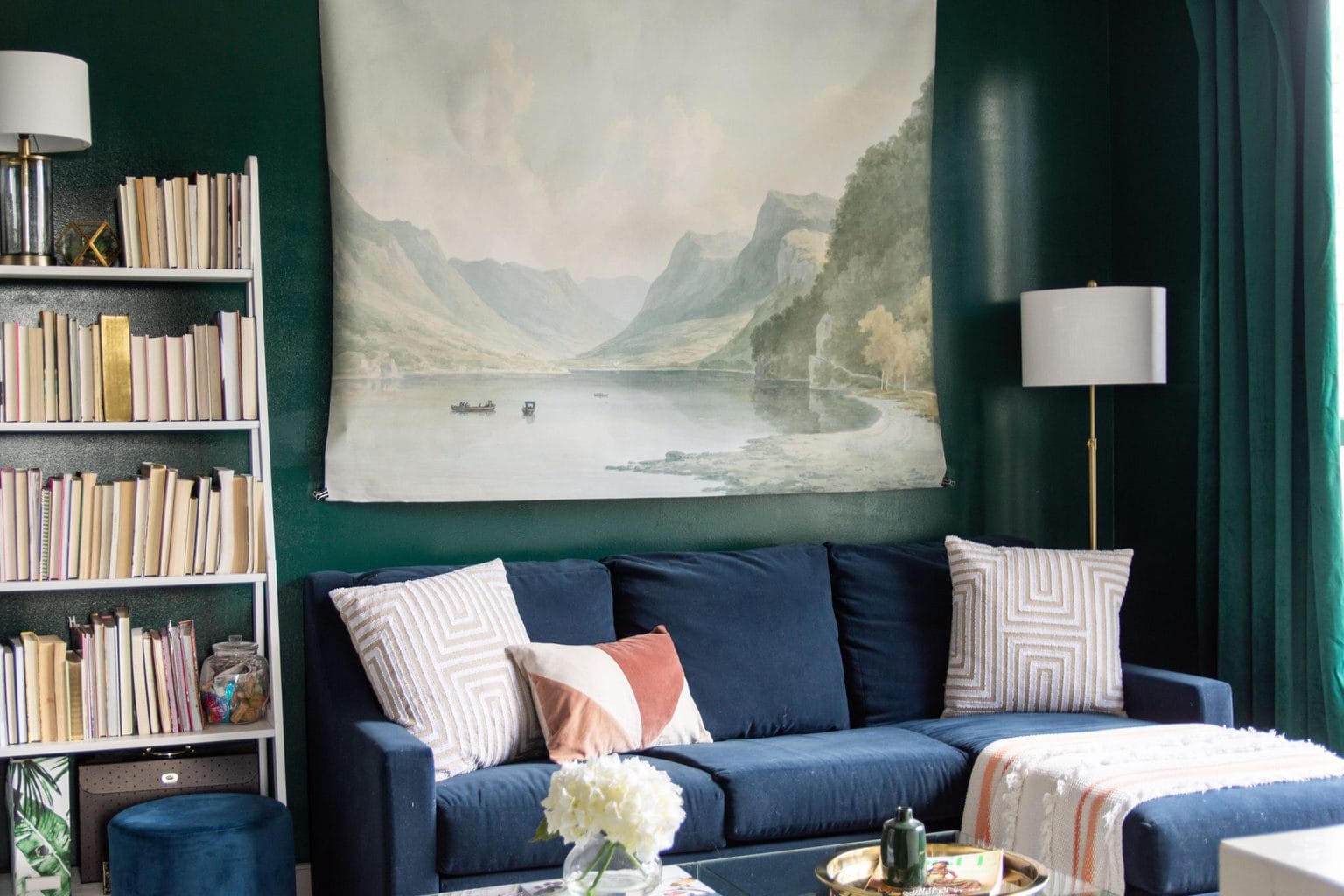 get decorating tips in your inbox
Just one email each week, filled with design inspiration!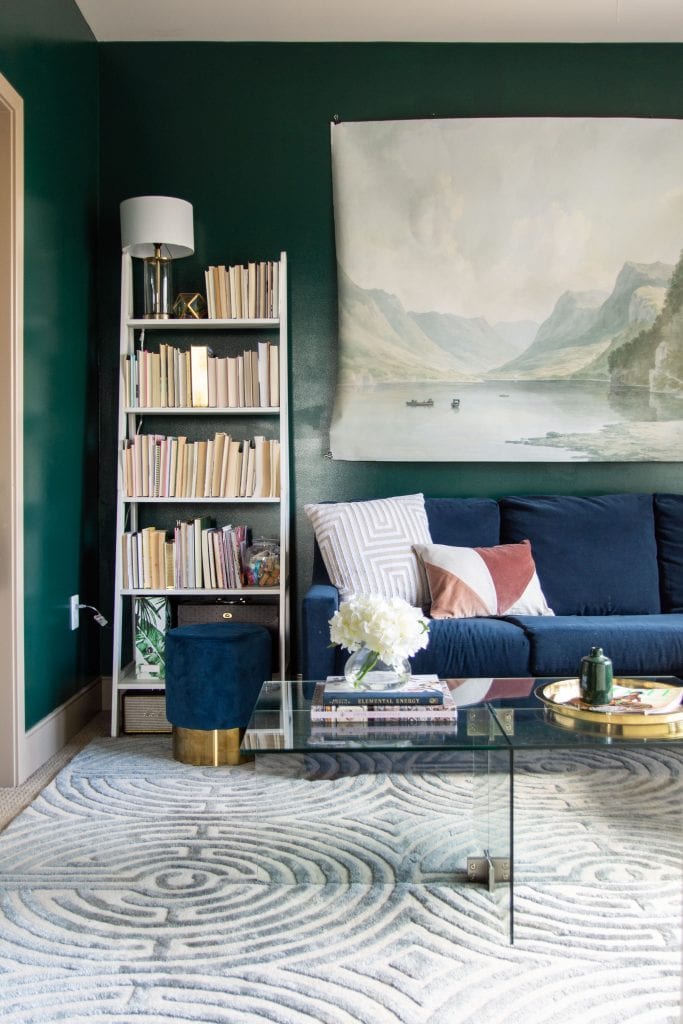 [ezcol_1half]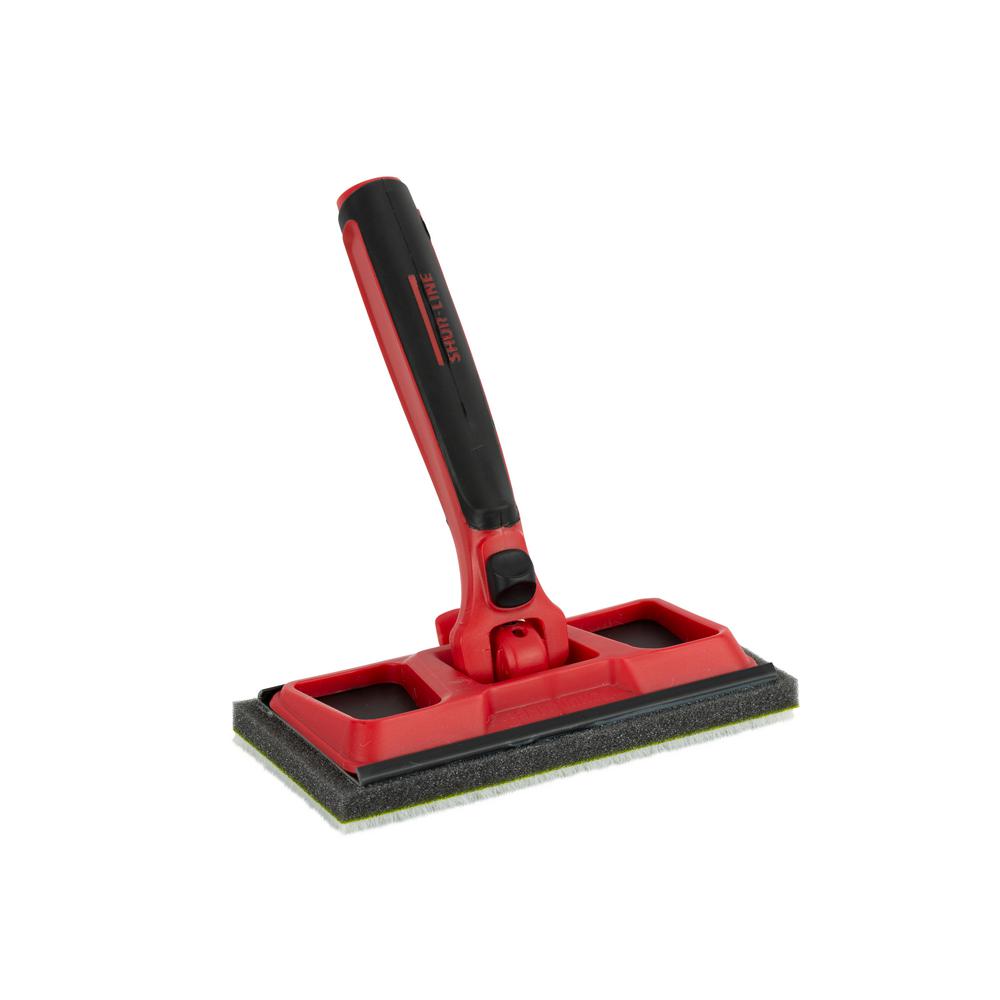 [/ezcol_1half] [ezcol_1half_end]
my favorite painting tool
The quickest way to cover flat surfaces – even better than a roller!
[/ezcol_1half_end]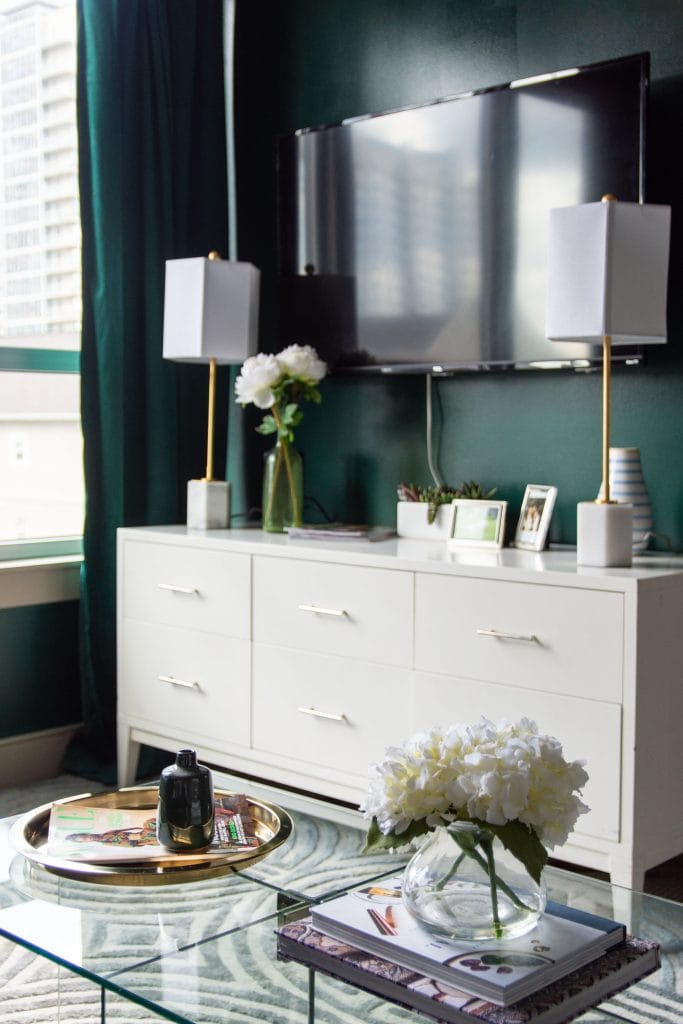 If you're looking for a warmer white, I would recommend checking out Swiss Coffee. For more paint color inspiration, see my popular paint index below.