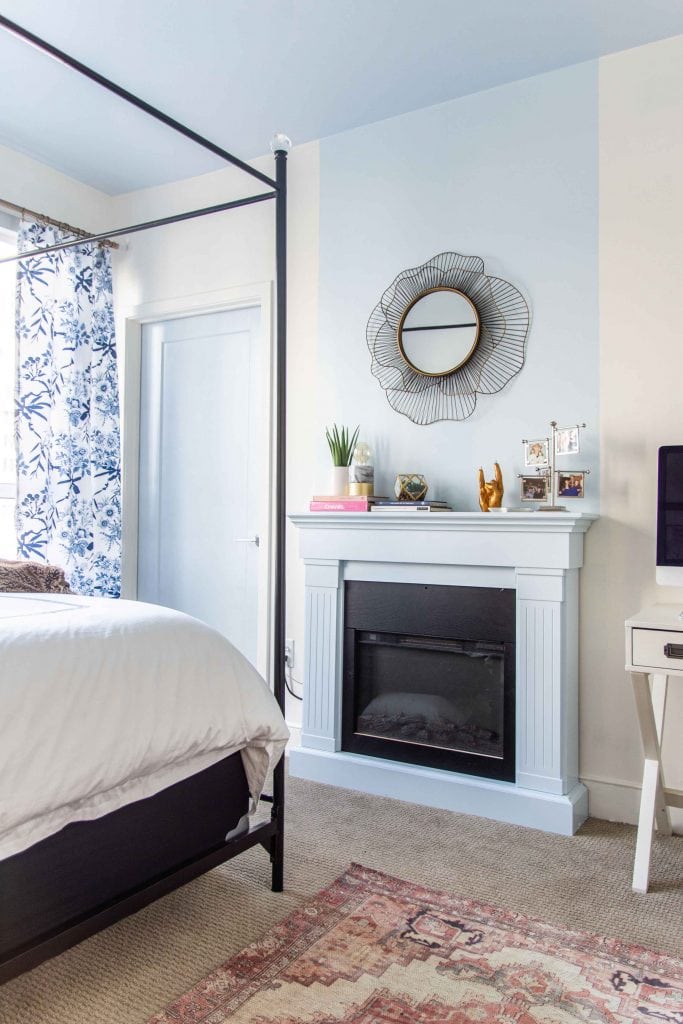 The blue and white bedroom I designed for a Midtown apartment features a really beautiful light blue wall and ceiling paint color – which can be a really hard hue to get right! Light blues get icy quickly, but Waterfall by Behr was just refreshing enough to provide the perfect cool accent. I used this light blue paint color on the faux fireplace, on a stripe above the fireplace to create a "mantle" effect, and on the ceiling to evoke a traditional Southern haint blue porch ceiling. I paired the color with one of the best off-white colors to balance the blue with a little warmth.
[ezcol_1half]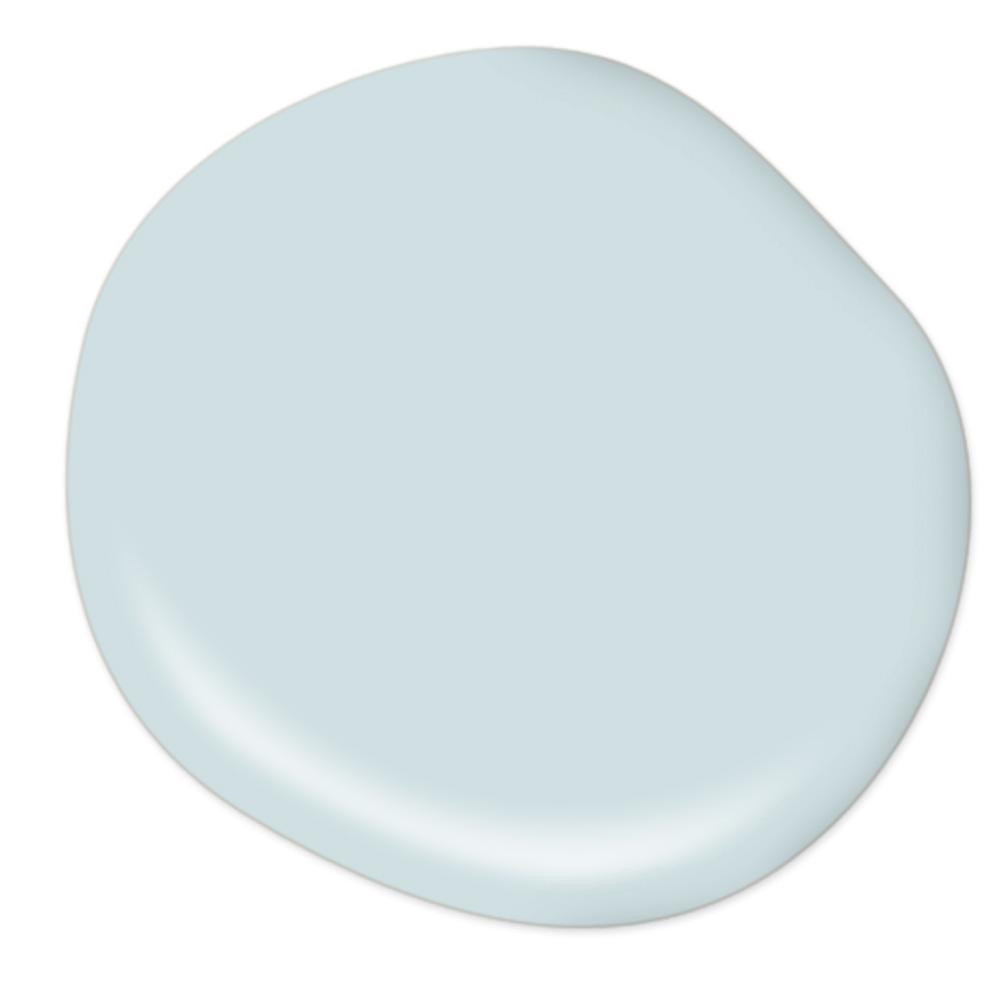 [/ezcol_1half] [ezcol_1half_end]
Lotus Leaf by Behr Paint
Light sage green paint color
[/ezcol_1half_end]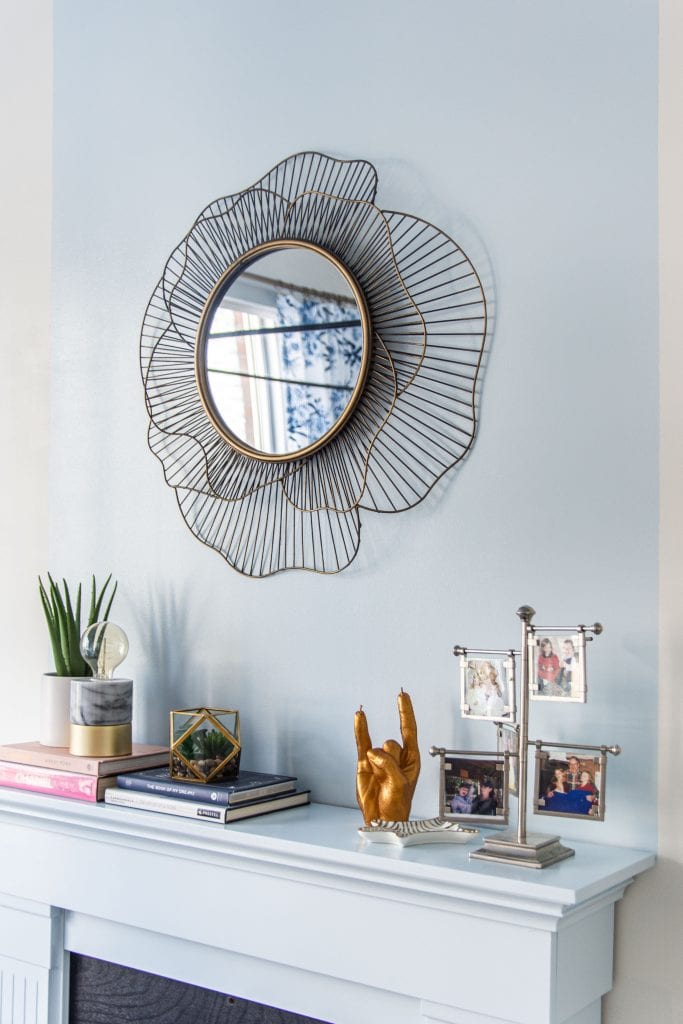 get decorating tips in your inbox
Just one email each week, filled with design inspiration!
[ezcol_1half]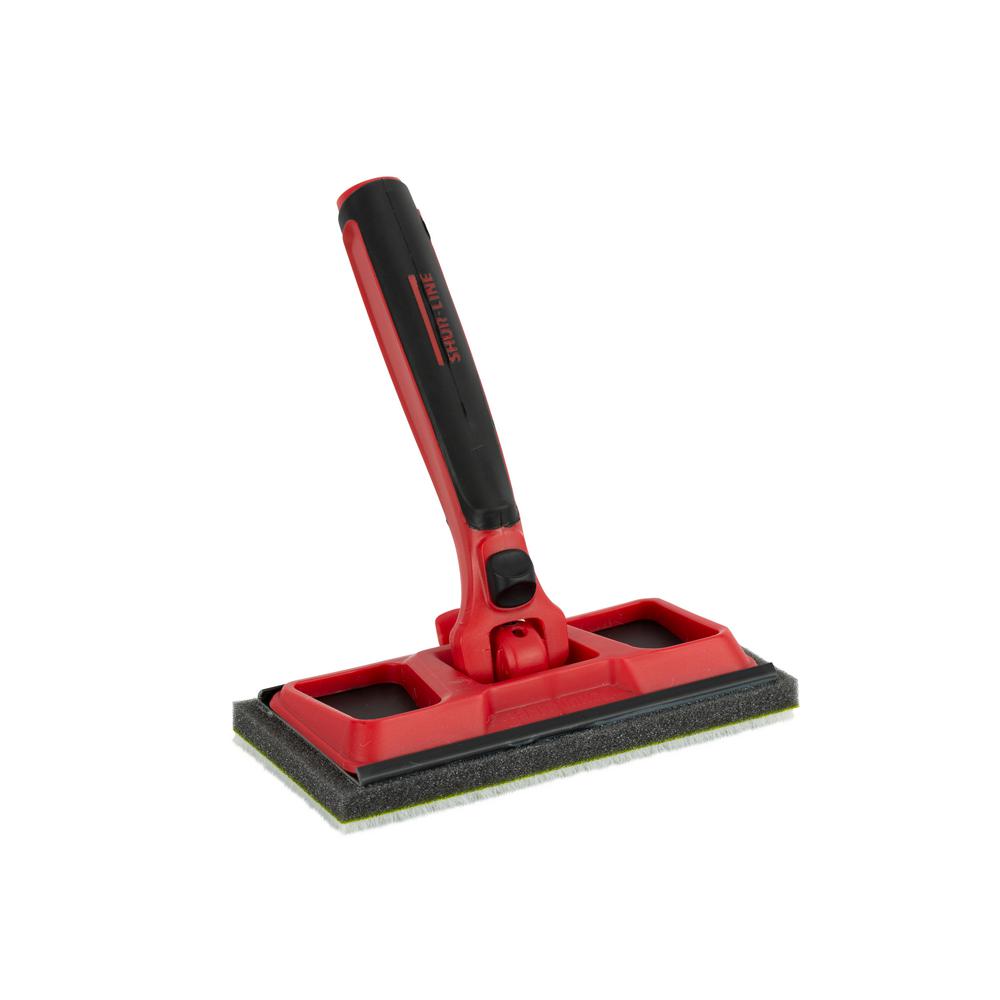 [/ezcol_1half] [ezcol_1half_end]
my favorite painting tool
The quickest way to cover flat surfaces – even better than a roller!
[/ezcol_1half_end]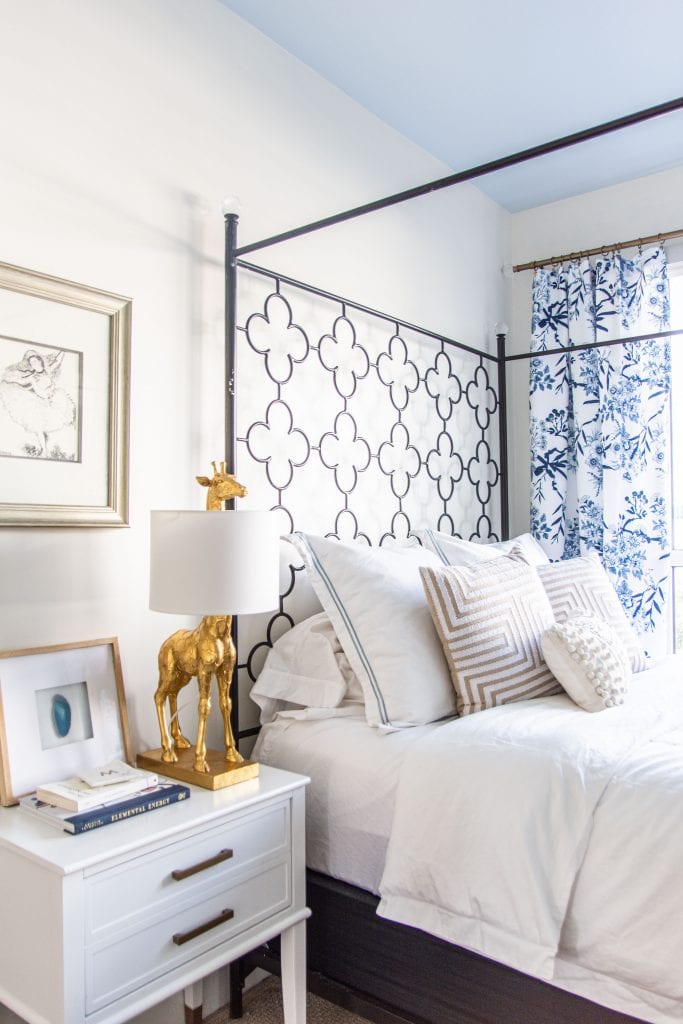 Learn more about the white paint I used on the walls here, and check out more paint color ideas in my index below.