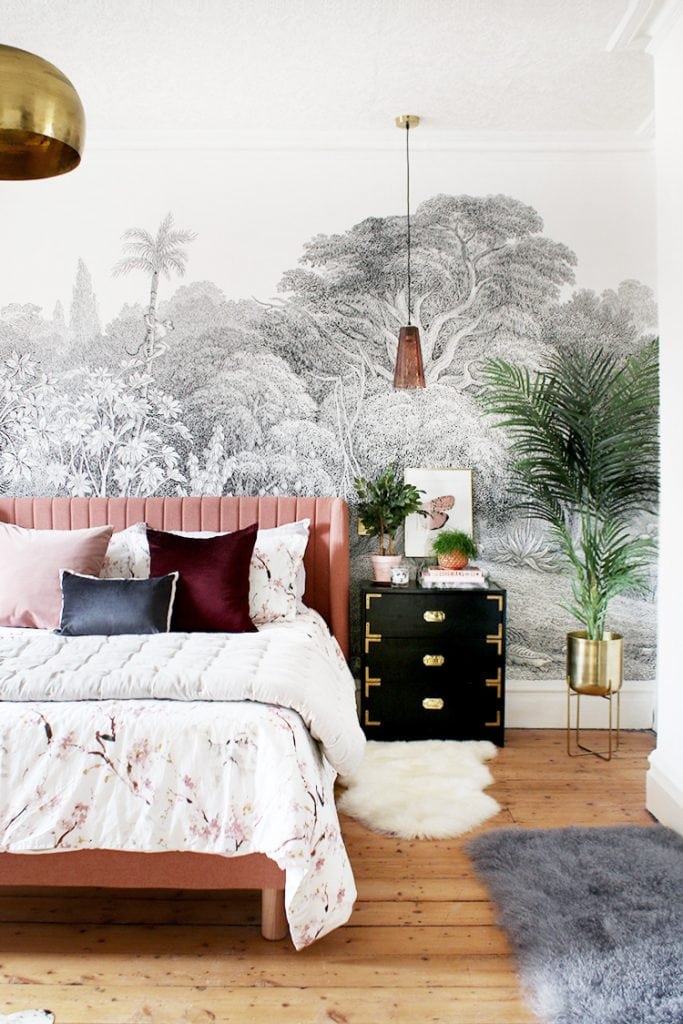 (via SwoonWorthy)
This week I wanted to share the boards for the bedrooms in our apartment before I give any more sneak peeks of the final design. It was fun to bring over a lot of the pieces I've used in my previous dorms – I'm using the bedding from my first dorm in my own room, Olivia is using all of the art prints from last year's dorm in her room again, and Nina's room includes my butterfly art print and the nightstand from my second dorm makeover freshman year. I was able to bring over some of the tropical inspiration from the living area to me and Nina's rooms as well – I have a fabulous jungle mural in my room and we put up a really pretty floral wallpaper in Nina's room to add some interest to her back wall. Get a glimpse of the bedrooms and all the products sources below and stay tuned for more reveals!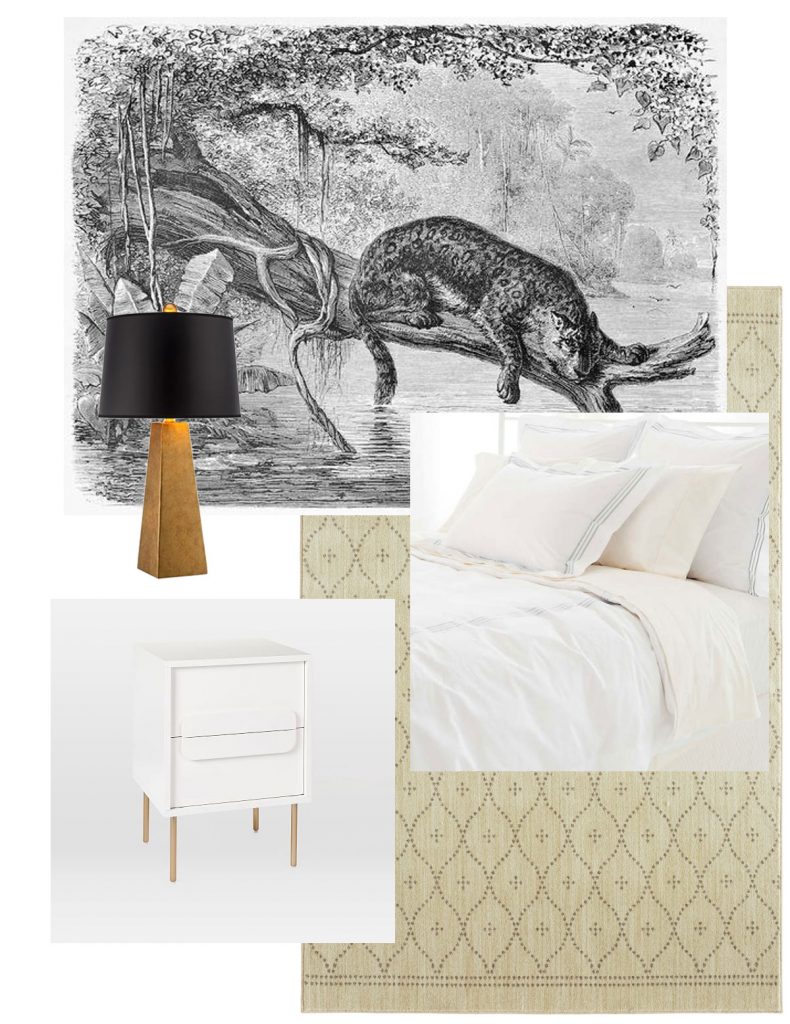 KEVIN'S BEDROOM
MURAL | BEDDING | RUG | LAMP | NIGHTSTAND
NINA'S BEDROOM
WALLPAPER | LUMBAR PILLOW | MAP PRINT | BUTTERFLY PRINT | RUG | LAMP | NIGHTSTAND
OLIVIA'S BEDROOM
ART PRINTS | SHAMS | THROW PILLOW | RUG | LAMP | NIGHTSTAND
Can't wait to share a peek inside our bedrooms very soon!