This post is sponsored by Esteem Media on behalf of the Design Influencers Conference, but all text, images, and opinions are all my own. Thank you for supporting the brands that keep Thou Swell running!
(Mosaic fabric collection by Crypton for Thibaut)
While I attended the Design Influencers Conference last month I got to catch up with some of my favorite fabric brands and get to know some new ones. Many of the textile leaders like Duralee, Thibaut, and Robert Allen Design have partnered with the exciting new high-performance textile manufacturers such as Crypton, Inside Out, and Revolution to bring new technology to their lines and licensed collections. I love the idea of fabrics that you can live with and not worry about kids, pets, or everyday spills, for long-lasting beauty. It's so important to me that people don't have to sacrifice style for functionality, so I'm so thrilled with these new fabric technologies that are making it possible to find any pattern or texture with performance threads. With new collections freshly launched this year at spring market and new designer collaborations to celebrate, I've highlighted some of my favorite fabric introductions below.
(Kali in Flax)
The subtle and serene Mosaic collection by Thibaut Design is both elegant and high-performance, thanks to Crypton technology that stops spills and odors from absorbing.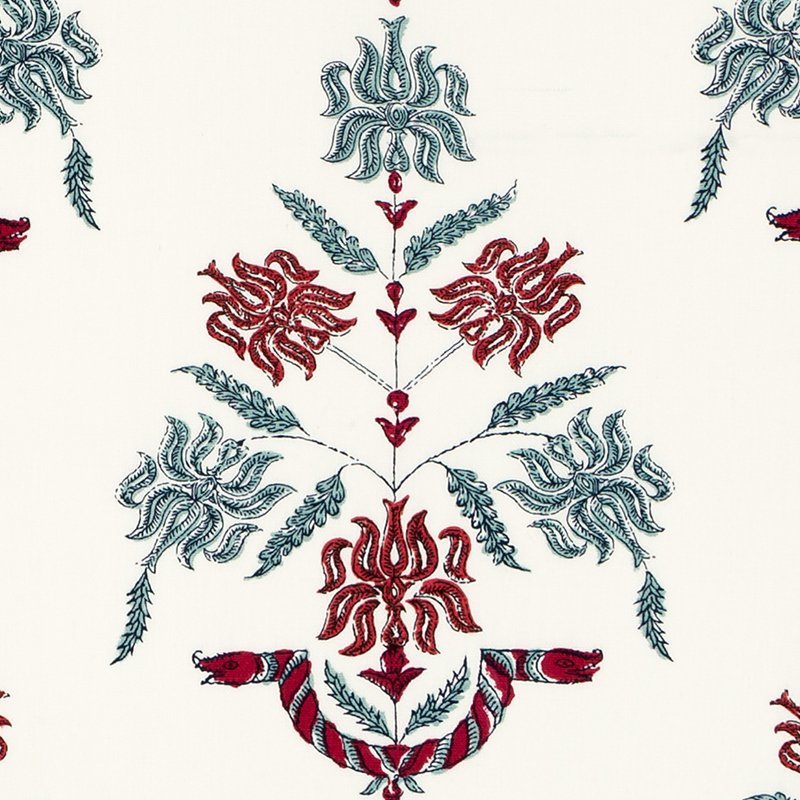 I'm such a fan of the worldly Tilton Fenwick collection for Duralee which was inspired by the design duo's travels in Portugal, like Soldo in Mint/Red (top) and Alfama in Poppy (bottom).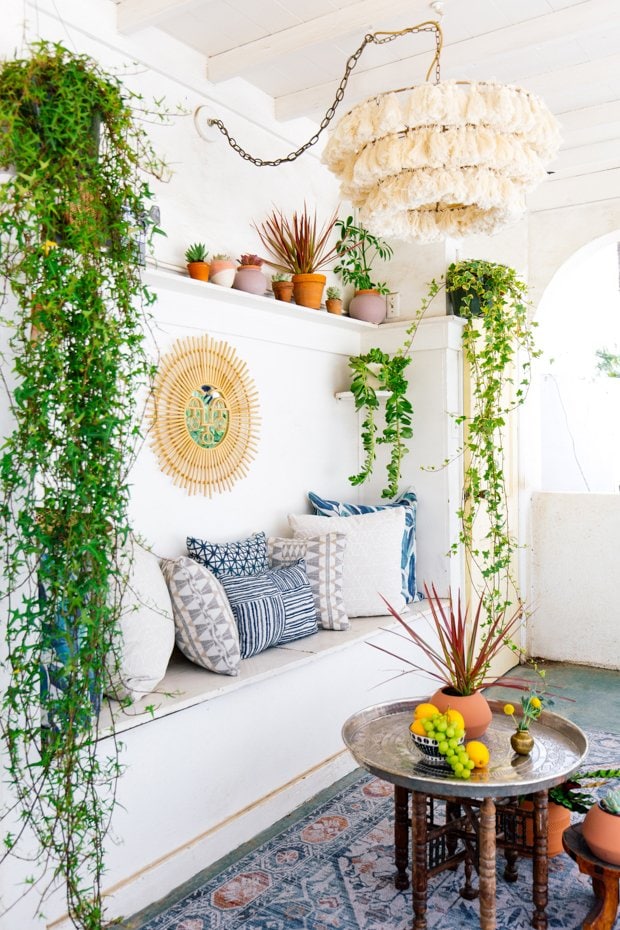 Justina Blakeney's latest fabric introductions for her Jungalow fabric line with Inside Out for Fabricut are just as beautiful as they are functional! Her prints and pattern encapsulate her playful brand perfectly and the eco-friendly, indoor/outdoor lifestyle of Southern California.
One brand that was new to me was Revolution fabrics, which are made with Olefin upcycled fibers, and are practically unstainable! Two of my favorite patterns I spotted are Cowabunga stripe in spa (top) and Oscar in linen (bottom).
When I saw the Arcadia collection from Robert Allen Design, I instantly fell in love with its lush florals and saturated colorways! This gorgeous collection would bring so much personality to a space, even in a small dose. The curtain above shows Tamarind in Indigo.