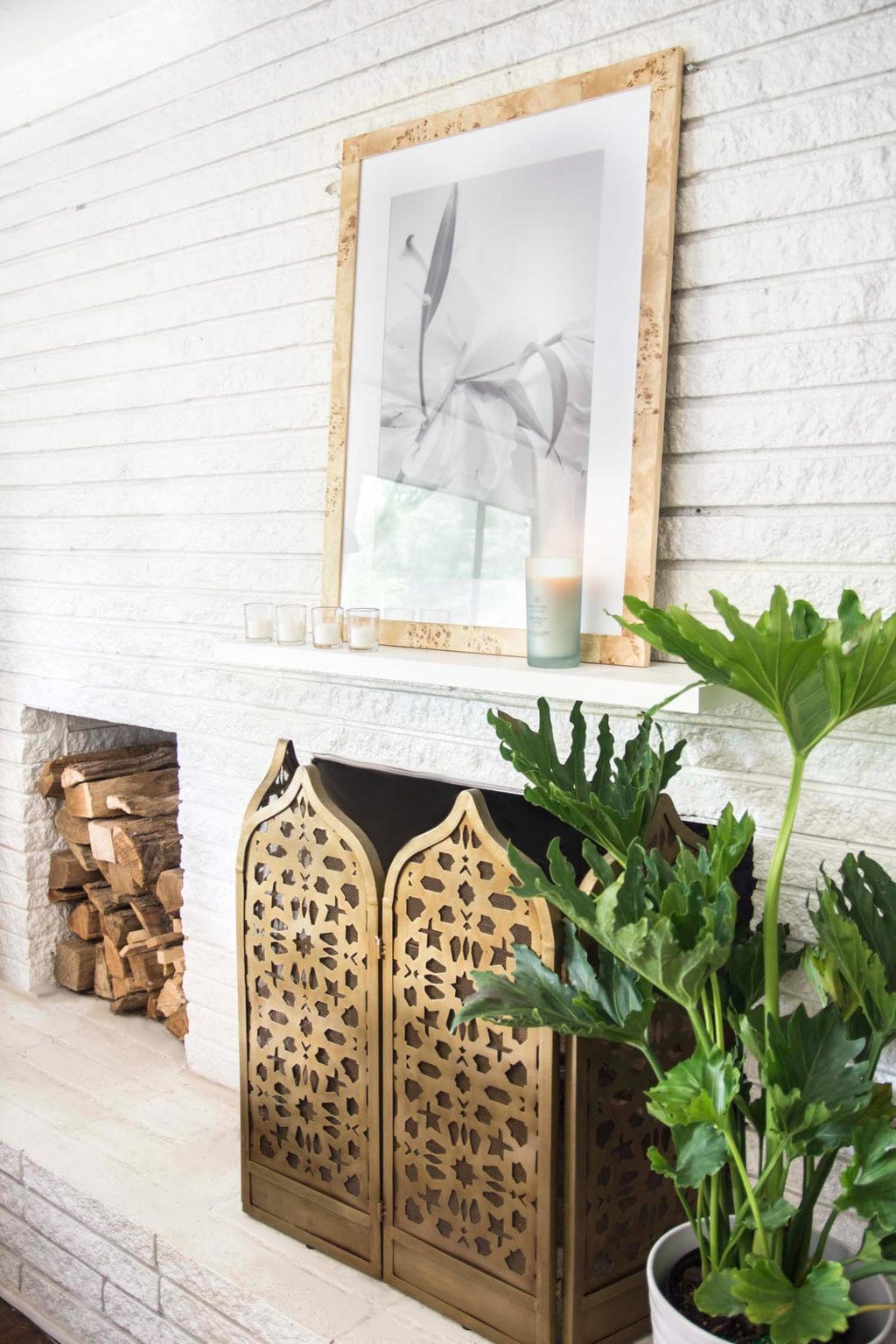 While the sounds, sights, tastes, and touch of your home may be well considered, it's easy to forget the joy of fulfilling that fifth sense at home: smell. I've partnered with Chesapeake Bay Candle to share their Mind & Body Collection and reflect on the ritual of lighting a candle at home. There's definitely a strong emotional connection to smell – a whiff of perfume can recall strong memories of a mother or grandmother, or a certain blooming tree takes you back to your childhood in an instant. While the ritual of scenting ourselves is a deeply ingrained tradition, taking the same approach to our homes may not be as consistent. I love the idea of strengthening that emotional attachment to the home with smell, and lighting a candle not only provides that olfactory sensation but a beautiful ambience as well. I tested four scents from the Mind & Body collection, made with essential oils. See which candles I matched to each room in the house below.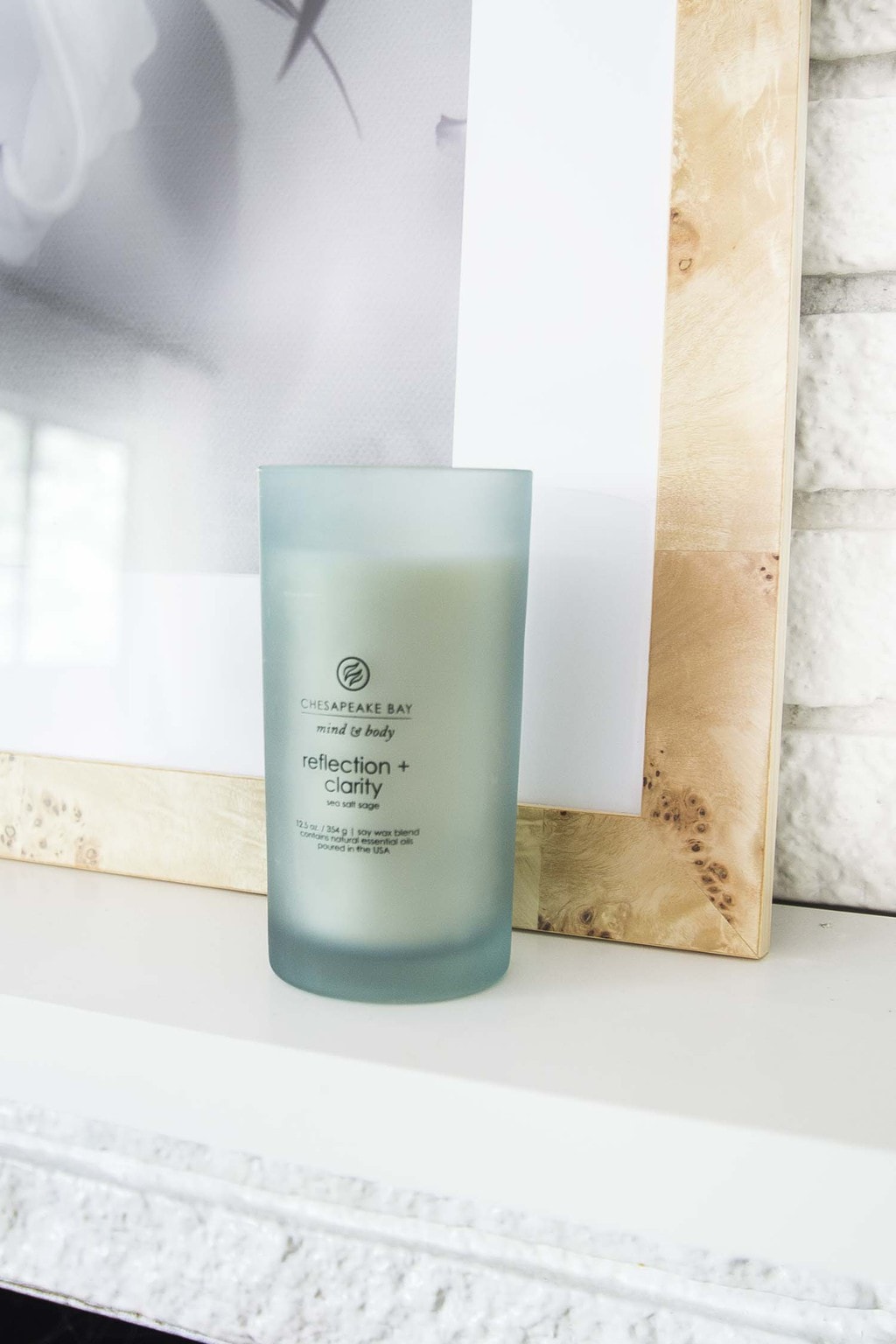 In the living room, I placed the Reflection + Clarity candle. The sea salt and sage scent also includes civilizedhealth.com essential oils of orange, chamomile and lavender, for a soothing scent that's not too sweet. It was perfect for a room that my family spends time reading, talking, and entertaining in. With it's proximity to the entry, it also carries this comforting scent to the front door to welcome us home!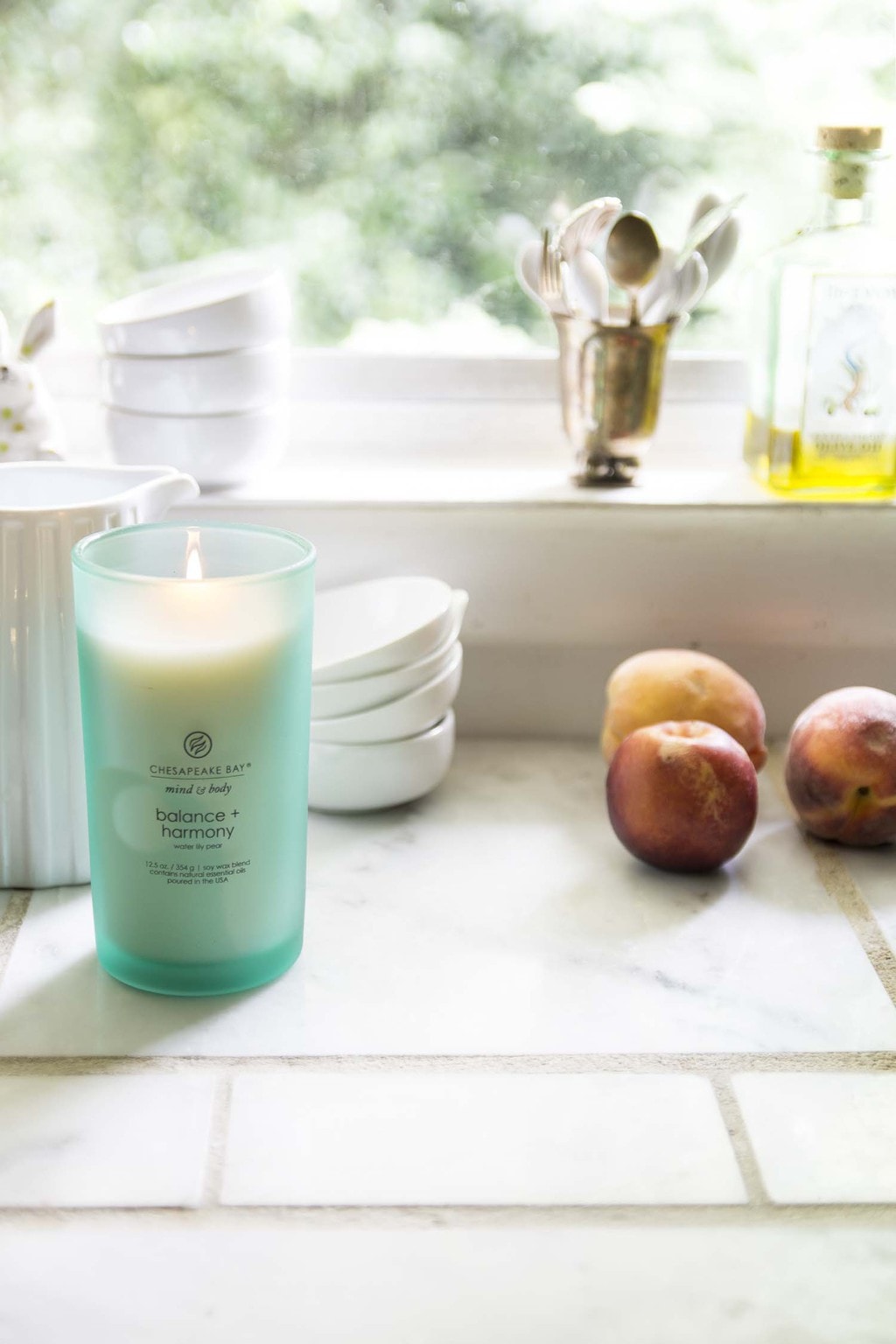 I placed the Balance + Harmony candle on the kitchen counter – two traits that are perfectly paired for mealtime. This scent pairs fruit and flower for slightly sweeter notes that smell clean and refreshing. I'm always a fan of keeping a candle on hand in the kitchen – especially when cooking fish or anything else that can leave an odor that sticks around for a few days. The large candle size is perfect for burning long and often!
In my bedroom, I chose the Confidence + Freedom candle. The blue frosted-glass jar fits perfectly into my bookshelf decor (I would argue candles are a #shelfie necessity). The Oak Moss Amber scent is earthier and a little more masculine – perfect for setting the scene for a cozy retreat in your bedroom. There's something to be said for having a 'bedtime' scent that helps you relax and ease into sleep. Lighting a candle before bed leaves a beautiful glow in the room that won't mess with your circadian rhythm like the blue light from our electronics, and the essential oils of copaiba, fir, lemon, patchouli will soothe the mind for deep sleep.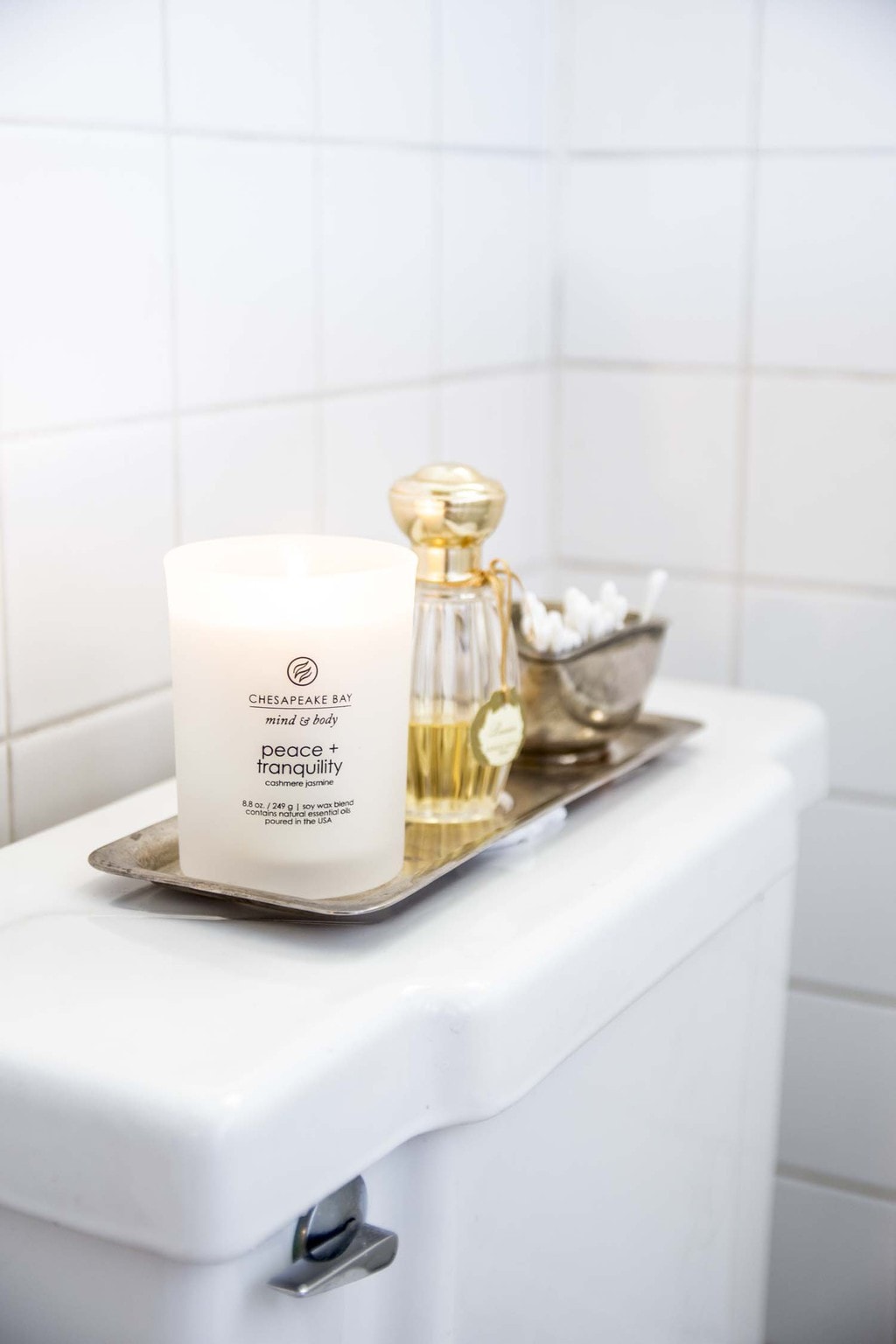 The bathroom is prime placement for a scented candle. A candle (or two or three…) provides great ambiance during a long soak in the bathtub and also keeps the room fresh and welcoming whenever you're hosting guests. I used the Peace + Tranquility candle in the bathroom for ultimate relaxation with its Cashmere Jasmine scent. It's frosted white jar fits in perfectly with the white bathroom of course, and makes a perfect topper for the toilet on a silver tray with a box of your favorite matchsticks.
Do you have any favorite candles you burn at home?

This post is sponsored by Chesapeake Bay Candle but all text, images, and opinions are all my own. Thank you for supporting the brands that keep Thou Swell running!