(First Look at the Dove Hill Living Room)
It's been two years since my last One Room Challenge, but this will be my fifth challenge I've participated in! I wanted to jump back on the bandwagon since it's about time I tackled the large living room in Dove Hill and bring it together with a cohesive design. As you saw in the first look, the room definitely looks great given I tossed together a mélange of furniture and decor from our old house, but it doesn't necessarily feel super intentional. See what's inspiring my vision and find out the direction I'm headed below, and check back next week for the design plans.

(
Refreshing Houston House Tour
)
(Blue and White Living Room)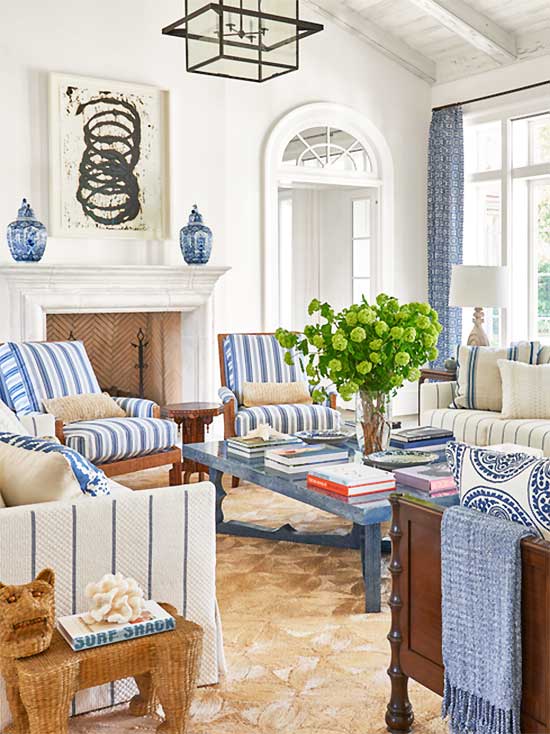 (Palm Beach House Tour)
As you can see, I'm going full-in on the blue color scheme. The artwork above the sofa in the room now has a beautiful shade of blue in it, and I've always wanted to go blue with the red chaise. The room is a beautiful high-gloss white, so I definitely want a cool, inviting design that feels fresh but rooted in the traditional anchor pieces in the space. I'm definitely thinking one of my own rug designs would look beautiful in here by the bay window – perhaps the Knossos rug in Sky blue…
I can't wait to share of the design plans and get specific with all my to-do's next week. Don't forget to check-in with the other linking participants of this six-week challenge on the official One Room Challenge website!